Formed: Salo, Finland, Europe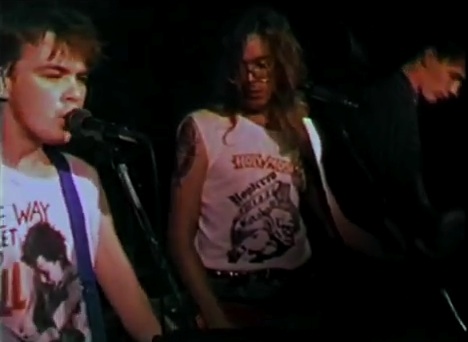 BIO BY VESA VAHTERA (THANKS!)
God's Lonely Men (named after a Lurkers' album) was formed in Autumn 1986 (although we had played together since 1984) with line up:
Vesa Vahtera: vocals, guitar & bass
Teemu Horto: guitar & bass
Jarkko Jokelainen: drums
From the start we played own songs and covers from Clash, Thunders etc. and we gigged around our hometown Salo. First gig outside Salo was in Stockholm, Sweden, March 1988. By that time we were four piece, Tero Teränen played bass. After that Horto quit and we were a trio again. A recording contract was very easy to get, because Jarkko knew the boss of the Hiljaiset Levy t label via underground magazines and he even liked our demo. So we went to Helsinki in August 1988 to record our EP The Days Of Glory, which came out in October, produced by Horto. It received good reviews in magazines and was sold out very soon.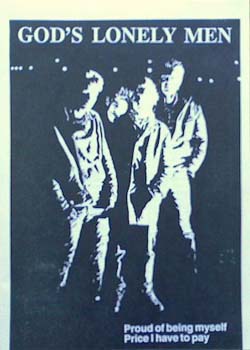 We gigged around Finland and in 1989 our song called 'No More Songs About Having Fun' was on included on the Maanalainen Vuosikerta compilation LP. We also came out with the cassette Stolen Golden Greats (200 made) in which we play covers like Clash, SLF etc. By that time Horto came back and we made a new EP, Proud Of Being Myself, but he ruined the tapes while mixing them. So we quickly made a single in 1990 and the poor sound quality still bothers me, because 'Proud Of Being Myself 'is probably the best song we recorded. After that we sacked Teränen.
Then it was time for album. Produced by Kari Hipponen (ex-Vaavi, producer of classic punk album Elämän Syke by Ratsia), we spent a month in our rehearsals and when we went to studio in April 1991 everything went very well, 'cause we trained a lot before and made demos too. We recorded fourteen songs in four days. Two of them - one original and a cover of Ratsia's 'Täältä tulee yö' renamed 'Here Comes The Night' - were supposed to come out as a single, but it never happened. Twelve of them came out in August as All This And More. Good reviews, but poor sales. Maybe because we didn't do much gigging, because of my drinking problems. But gigs we did were great or at least good and we had a new bass player, Esa Salokoski. I also did an EP with my friend from Lowdown Shakin' Chills, Pankku. We were called Many Hates, because in Australia there was a band called Some Loves. GLM continued playing until Summer of 1992 and we were going to make new EP, but the lads got tired of my drinking and because I made all the songs, they couldn't sack me, so they sacked themselves!
Then we moved to different cities: Jarkko moved to Tampere and joined to Lowdown Shakin' Chills and plays on their 2nd CD Sex Is Boring. Then he moved Helsinki where he formed Flaming Sideburns and became famous worldwide. I moved to Turku and formed Peppermint Lunch and after two gigs Horto joined to play drums and soon the guitarist was Tero Teränen and bass player (from the start) was Teemu Tuomi. So it goes. We made an EP for Free Animals Records in 1995 with the lineup:
me: vocals,bass,guitar
Teränen: guitar
Lauri Helin: drums
Pasi Kaukonen: piano,backing vocals
I also joined Turun Tauti, one of the oldest HC-bands in Finland and we played many gigs and made some records too.
GLM was reformed in 1999 with the lineup:
me: vocals,guitar
Horto: drums
Teemu Tuomi: bass
Teemu Siivonen: guitar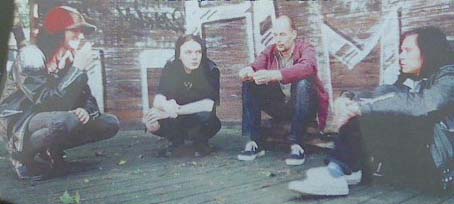 One German company promised to release our album and organize a European tour. So we made LP, but they didn't release it, because the guy who promised that quit working there. And of course there was no European tour. Only three of the songs were released in compilations and of course there is a cdr-version, but it's not the same. So we got bored and it was over again in 2001. Horto already played drums in No Shame and they are very famous in the Finnish punkscene. Bass player was Esa Salokoski from GLM. So it goes again.
Nowadays Salokoski lives somewhere in mid-Finland and I don't know what he is doing. Horto lives in Helsinki and plays bass in Mars Underground. I formed Charming Disappointment and we made a CD for Hiljaiset Levyt in 2011. Poor sales again, because guys didn't like to play gigs. I got fed up and joined to Identiteettikriisi as a singer and we have done a lot of gigs around Finland. Record comes out from Killer Records. For a while everything's fine...
__________________________________________________________________________
DISCOGRAPHY
Singles & Albums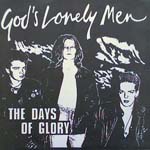 The Days Of Glory (7", 1988)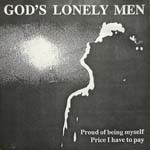 Proud Of Being Myself (7", 1990)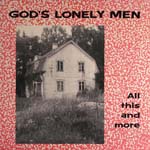 All This And More (LP, 1991)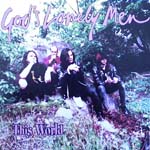 This World (CDr, 2000)
Various Artists
Maanalainen Vuosikerta Finland LP 1989 (Stigma): No More Songs About Having Fun
Reel To Reel Vol.1 Finland CD 2002 (Bandage): Proud Of Being Myself (II) / Hope & Wait
Sivulliset - Valikoima Suomalaista Vaihtoehtorockia Vuosilta 1985-2000 Finland 4xCD 2005 (Poko): Heaven Sent You
Perkeleen Punkit - Finnhits Vol. 3 (+Visitor From Russia) Finland CD (Stay Free Underground): You Don't Know You Don't Care
__________________________________________________________________________
Links
You Tube - See the band in action