Formed: Seattle, Washington, USA
Normally I don't include new bands on the Gibbon, but they approached me and I listened to them and, guess what, I like 'em enough to include 'em: less metal, more punk.hardcore...with proper punky vocals to boot, not the anticipated yawn-inducing sound of some bastard who won't clear his fucking throat.
The Insurgence is a hardcore band which has played on bills with Rancid, Dropkick Murphys, D.R.I., GBH, Lower Class Brats, Circle Jerks, Poison Idea, Casualties, Misfits, Bad Brains, D.O.A., Toxic Narcotic, The Accüsed, and Fang to name a few.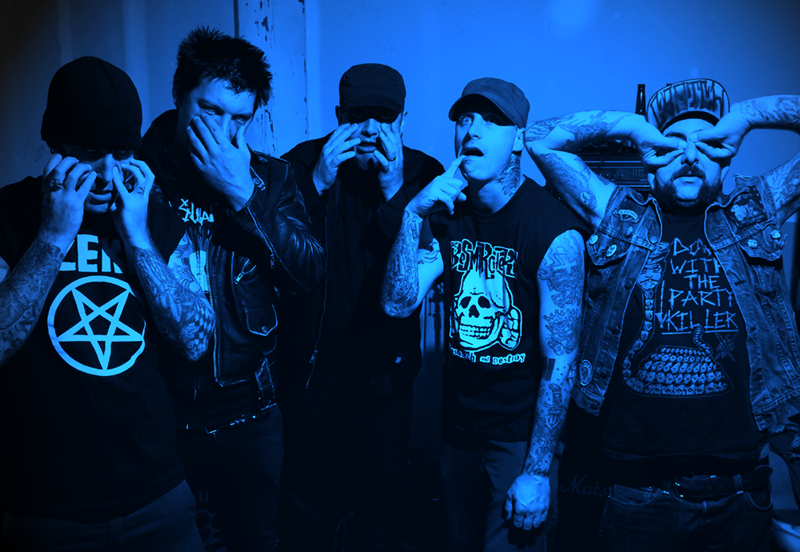 Here's some biographical info courtesy of Josh:

Punk. Thrash. Hardcore. Take a look into the world of punk on the streets and venues of Seattle. One band in particular, The Insurgence, formed in 2004, never lets their audience forget that they do have a message. Influenced by "world issues" not just governmental politics, a cliché and overused subject in the world of punk philosophies, The Insurgence take being "pissed off about unjust bullshit in the world and turn it into a musical outlet where they can possibly educate and motivate others. It's about "the big guy stepping on the little guy" which you quickly discover listening to their songs about such topics as corporate greed, the American oligarchy, religious exploitation and the military industrial complex.
Line-Up:
Jibo Barrow - Vocals
Josh Sinder - Drums Vocals
Justin McCawley - Bass
Johnny Reed - Guitar Vocals
Chris Napolitano - Guitar Vocals
Past Members:
Mike Time-Bomb - Guitar
Timmy Profit - Bass Vocals
Introduce the members in the group... Who is everyone, what do they play, and where does everyone come from?
Jibo Barrow is our front man he's from Bisbee Arizona. He comes from a punk family. Jibo's first record release is an album he sang on called This Is Boston Not LA", at the age of 7 years old. He was the kid who sings on the end of The Freeze song "Time Bomb". The little kid voice at the very end of the song goes "You dance the same and dress the same, Won't be long till you are the same, You look the same you act the same, There's nothing new and you're to blame, This is Boston, Not L.A.". Jibo's dad lived in Cape Cod when he was with the band XS Noise and they shared a practise place with the Freeze, so that's how they knew each other and Jibo ended up on that record.
Our bass player Justin McCawley is from AZ too. He was in bands with Jibo when they were teenagers. These guys are old school buddies which make it easy for us to work with each other and helps us all get along quite well. Mike W. our lead guitar is from Spokane Washington. This is pretty much his first band and his Shredding abilities speak for themselves on the records. Johnny Reads is our other thrash maniac guitarist and vocal shredder from Orting WA, He previously played in bands from Seattle such as C.L.R. and i am Josh Sinder the skinsman from Seattle, WA. I come from a thrash and grunge background, previously being in The Accüsed and TAD.
Tommy (The Accüsed) and I have a new band called Interfectrix
__________________________________________________________________________
DISCOGRAPHY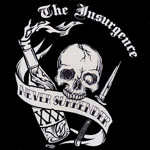 Never Surrender (7"/CDS, 2008)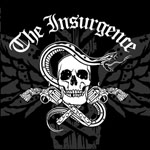 The Insurgence (CD, 2010)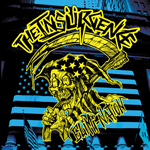 Elimi-Nation (CD, 2012)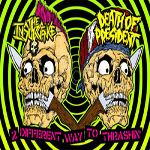 2 Different Way To Thrashin' (Tape, split with Death Of President, 2012)
Various Artists
Respect Your Roots Worldwide US CD 2012 (Strength): Broken Bones [as The Insurgence with Al Barr]
__________________________________________________________________________
Links