Formed: Torrance, California, USA
From Wikipedia:
The Nip Drivers were an American punk rock band formed in 1980 in Torrance, California. The band was the brainchild of lead singer Mike Webber, and for a time included guitarist Kurt Schellenbach, Janus Jones on bass, and Nick Passiglia on drums, though the lineup at any given time was fluid. They played fast hardcore punk, often infused with humour and a total lack of political correctness. In addition to their own compositions, they recorded sometimes improbable covers of pop hits such as Olivia Newton-John's "Have You Never Been Mellow," Duran Duran's "Rio," and Sweet's "Fox on the Run". The last is heard on the soundtrack of the 1984 film Desperate Teenage Lovedolls. The band also made a cameo appearance in the 1985 film Echo Park starring Susan Dey and Tom Hulce.
After a period of inactivity, Webber emerged with an all new line-up in the 1990s, which resulted in a pair of singles. In 2000, the '80s LPs were reissued on CD.
__________________________________________________________________________
DISCOGRAPHY
Albums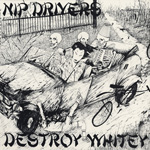 Destroy Whitey (LP, 1984)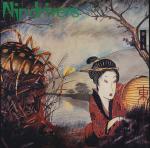 Oh Blessed Freak Show (LP, 1985)
Extraneous Releases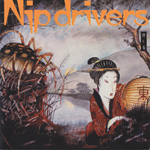 Nip Drivers (CD, 2000)
Various Artists
We Got Power: Party Or Go Home US LP 1983 (Mystic): Tang
Desperate Teenage Lovedolls US LP 1984 (Gasatanka): Fox On The Run
When Men Were Men... And Sheep Were Scared US LP 1985 (Bemisbrain): Rio / E.Y.O.B.
Party Or Go Home - Sixty Bands US CD 2004 (Mystic): Tang
__________________________________________________________________________
Links
Cosmic Hearse - Has the two 1990s singles to grab