Formed: Manchester, England, UK

Poppy punk band who were the band to have a record released on Rabid Records. Guitarist George Borowski was apparently eulogised by Mark Knopfler in Dire Straits song 'Sultans of Swing':
Check out Guitar George, he knows all the chords
Mind, he's strictly rhythm, he doesn't want to make it cry or sing
Yes, and an old guitar is all he can afford
When he gets up under the lights to play his thing
You can believe it or not, because some say it's another George. Regardless, Who Is Innocent? is a corking single. It was such a success on Rabid that Virgin Records reissued it shortly after, but no chart action was forthcoming. The group's only other single, Better The Devil came out in 1981.
__________________________________________________________________________
DISCOGRAPHY
Singles & Albums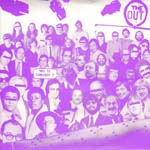 Who Is Innocent? (7", 1979)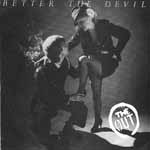 Better The Devil (7", 1981)
Various Artists
The Crap Stops Here. UK LP 1980 (Rabid): Who Is Innocent? / Linda's Just A Statue
Rabid/TJM Punk Singles Collection UK CD 1996 (Receiver): Who Is Innocent?
White Dopes On Punk UK 2xCD 2005 (Castle Music): Who Is Innocent?
__________________________________________________________________________
Links