Formed: Evesham, Worcestershire, England, UK
Some rodents were very popular in 1977: the Boomtown variety and The Stranglers' brown ones, for instance. For third-rate creeps of the "Satanic" variety from Evesham, Worcester, things were considerably tougher.
For a start, DJM was a plainly unhip label (Elton John ran it), the producer of their of their first single was one of the new wave's most notable flops (Rikki Sylvan), and as the crushing blow, their songs were, in general, a bit mediocre. Still, they had some good songs, I like this kind of stuff anyway, and they were in many ways an archetypal 1977 British punk band.
The band was formed in January/February 1977 by college kids Paul Rencher (vocals) and Steve Eagles (guitar/vocals), who were joined by Sharpie (bass) and Clint Driftwood (drums). The band made its live debut at Bretforton Village Hall on 4th March, 1977, shortly after which Sharpe quit, to be replaced by Roy Wilkes. This reconfigured lineup taped its first demo in early 1977, recording six songs: 'Don't Come On', 'Tin God', 'Year Of The Rats', 'Punk Rock Gig' and two others. The day after, Driftwood quit, apparently at the insistence of his father, who didn't want his son playing in a punk band. So while Driftwood settled "for a job in the pork pie industry", he was replaced by Olly Harrison.
And so the classic Satan's Rats lineup had arrived:
Paul Rencher - vocals
Steve Eagles - guitar, vocals
Roy Wilkes - bass
Olly Harrison - drums
ABOVE LEFT: The band on the day it signed to DJM Records. ABOVE RIGHT (L-R): Paul Rencher, Olly Harrison, Dave Sparrow, Steve Eagles
Satan's Rats showcased its new lineup at the Pershore College of Horticulture on the 17th June, and played at Birmingham's first punk festival in Barbarella's, along with The Killjoys and Suburban Studs. They then signed to DJM Records for £6,000, releasing their debut single In My Love For You that November. Produced by arch poseur Rikki Sylvan, lead vocalist with the band's label-mates Rikki & The Last Says of Earth, the sessions were not friendly and the Rats hated Sylvan. The single was lumbered with a title that made 'Baby Baby' sound cutting edge and zeitgeisty, so it was no wonder it did nothing. A flawed publicity campaign ("Never Mind The Sex Pistols Here's Satan's Rats") didn't help either. Amusingly enough, the Rats subsequently band supported the Sex Pistols at their show at Lafayette's in Wolfram, and proved popular enough to warrant an encore.
Come February 1978, the band released the quite excellent Year Of The Rats 7", which was much more in keeping with the time and demonstrated that the band was capable of making very good records. The A-side was a charming enough celebration of the Year Zero, expressing both positive and negative sentiments which they latched onto a very catchy song with a great chorus. It was certainly a progression from the lyrically bland In My Love For You.
By the time of the Vic Maile-produced You Make Me Sick in 1978 the Rats were actually very tight. The A-Side was snotty and snappy, with amusingly idiotic lyrics. However, they still had no truly identifiable character. After the record was released Wilkes was sacked at the insistence of Eagles and Harrison, Dave Sparrow was conscripted to take his position, and the band embarked on a disastrous tour with their preposterous and ill-matched enemies, Rikki & The Last Says of Earth.
Following a show at Long Lartin Prison in May 1978, and two more studio demos (the first later that year, the second in September 1979), Rencher was ousted in favour of a decorative young lady called Wendy Wu, with the others having tired of Rencher's punk rock japery. The band changed its name to The Photos, signed to Epic, and embarked on a moderately successful though short lived career as a new wave act.
After The Photos split in 1983, Eagles went on to play with Blurt and then Bang Bang Machine.
What A Bunch Of Rodents contains all three singles and some astonishingly laboured rehearsal tapes from 1978 and 1979 (just weeks before Wu's arrival, when they were completely wimping out, although 'Lady Is A Tramp' is nearly acceptable). Four numbers from 1977 are much better, with a lengthy 'Year Of The Rats' and a decidedly uncool devotion to the sort of thing punk was supposed to hate (over half of the nine-minute 'Don't Come On' is a guitar solo!).
ABOVE: Sleeves for the Overground reissues from 1989/1990.
__________________________________________________________________________
DISCOGRAPHY
Singles & Albums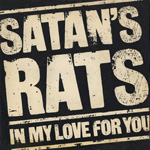 In My Love For You (7", 1977)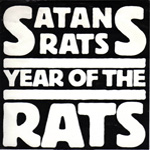 Year Of The Rats (7", 1978)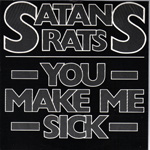 You Make Me Sick (7", 1978)
Extraneous Releases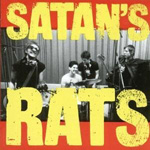 What A Bunch Of Rodents (CD, 1996)
Various Artists
Year Of The Rats! ?? LP 1988 (no label): Year Of The Rats / In My Love For You
Punk Rock Rarities Vol. 2 UK CD 1996 (Anagram): You Make Me Sick / Louise
Action Time Vision (A Story Of Independent UK Punk 1976-1979) UK 4xCD 2016 (Cherry Red): You Make Me Sick
1977: The Year Punk Broke UK 3xCD 2019 (Cherry Red): In My Love For You
__________________________________________________________________________

Links
Punk 77 - Band bio and superb article by Paul Rencher
Record Collectors Of The World Unite