 Formed: York, North Yorkshire, England, UK
Ropy band of no real distinction other than their crapness.

Cyanide played pubby punk with little conviction. Their self-titled LP was a poorly produced and badly written effort. Their 1979 single, Your Old Man, was borderline acceptable, but proved to be their last gasp. Steve Roberts (their drummer in 1979) later played with UK Subs and The Exploited.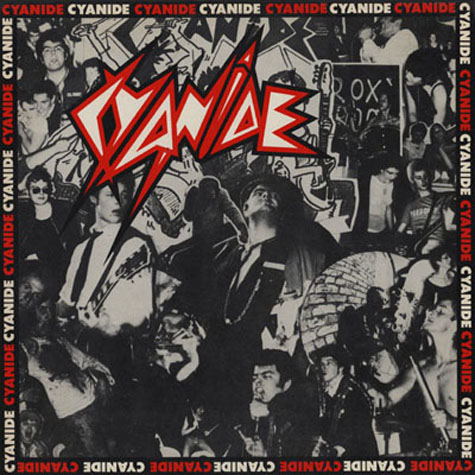 Aussie pressing of the LP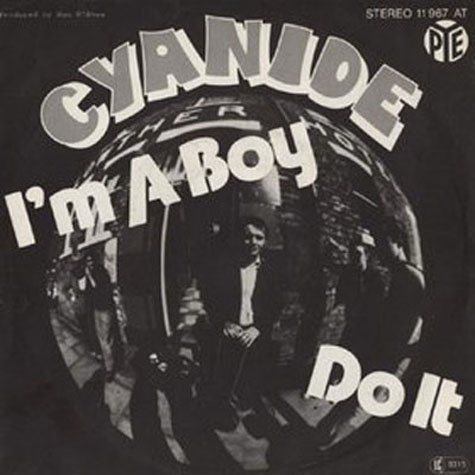 French and German 7" picture sleeves
DISCOGRAPHY
Singles / Albums
Various Artists
Back-Stage Pass UK LP 1980 (Supermusic): Mess I'm In / Fireball
White Dopes On Punk UK 2xCD 2005 (Castle Music): I'm A Boy / Do It
Links