 Formed: York, North Yorkshire, England, UK
Punk band whose 1979 single, Your Old Man, was excellent, and proved to be their last gasp. Steve Roberts (their drummer in 1979) later played with UK Subs and The Exploited.
Cyanide, by Wally (thank you!):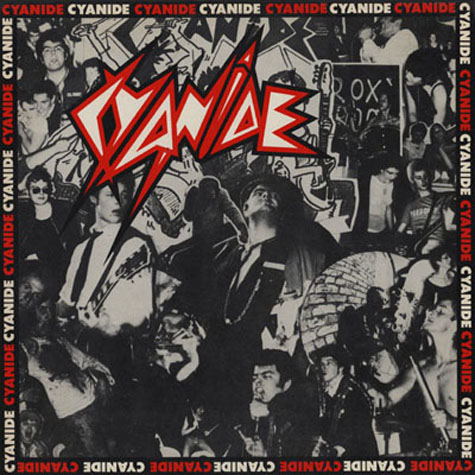 I saw Cyanide live mostly in York around 77 and 78. They had already been going when the punk thing took off in 76 and their early gigs meant you had to listen to quite a few AC/DC and other covers. Like you I do agree that Your Old Man/Fireball was their best output but by then Pye had dropped them and they'd moved to Pinnacle - after that they just fell apart on the strength or lack of strength of their album release and the small number of units that the Pinnacle 45 sold for.
At the time, when punk fully kicked off, there was a massive scramble from the labels to get bands signed. Cyanide unfortunately signed to Pye - a label who had Val Doonican, Des O'Connor and Vera Lynn signed to it. A label that started off in the 50/60s with some decent acts but it was mainly a re-issue label for American labels such as Chess and Kapp, in the 70s it became more known for its disco output and MOR stuff so signing Cyanide was a kind of coup for them but a nail in the coffin for the band. They were mismanaged, they didn't get all the money that was due to them and there were other issues - even after the album had been released they still had to sleep in the tour van because the label refused to get them hotel rooms.
The album's production was awful - the sound is very thin, there's no meat to it so, I do agree with you that they sound crappy however, live, they were a totally different entity but like a lot of bands, they didn't come over as well on record. They were never going to be a Buzzcocks, Damned or Pistols - they weren't political like The Clash but they were brilliant live, I've got a tape kicking about somewhere that was recorded at the Pop Club - one of York's very fine punk venues and if I manage to find it, I may have to do something more with it than just look at it.
I think for me and my pals, just the fact that we had a band from York that had played at the Roxy and toured with a whole host of other decent bands was good enough and me being 14 at the time, didn't really care for too much politics or meaningful lyrics, I just loved the energy. They played with the UK Subs a few times and toured with them often. Other than that, they were mostly supported by Sema 4 or Xpress when in York playing their own gigs. They played a number of pubs including the Spotted Cow which was normally a metal venue - I saw Motorhead there, the Grob and Ducket, the Cat's Whiskers and the usual haunts like the De Grey rooms, Coach and Horses etc.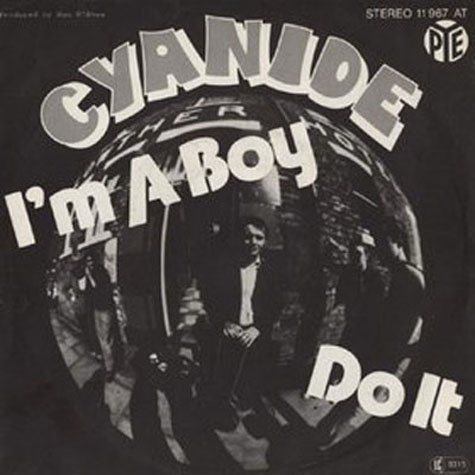 I joined the navy in 1981 and that took me away from York and the music scene for some time but on returning home for leave etc, I would bump into Bob De Vries quite a lot, usually in various pubs around the city center. He was always happy to sit and talk - a lot of great stories about his career and what he was planning to do next. I met up with him in New York in 1991 when my ship was in and we had a great night out at CBGBs - most of the clientele were oblivious to who he was but a few people recognised him, he introduced me as his guitarist and I was in a state of panic for the rest of the night when people suggested we get up on stage, Bob thought it highly amusing.
Bob sadly passed away in 2005 but I hadn't seen him for years having married and living up in Edinburgh. I wouldn't mind a pint with him now.
__________________________________________________________________________
DISCOGRAPHY
Singles & Albums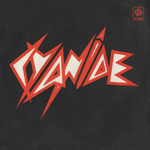 I'm A Boy (7", 1978)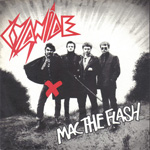 Mac The Flash (7", 1978)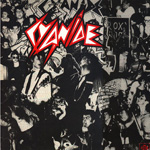 Cyanide (LP, 1978)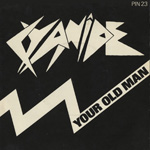 Your Old Man (7", 1979)
Extraneous Releases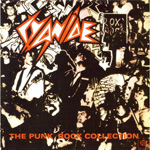 The Punk Rock Collection (CD, 1996)
Various Artists
Back-Stage Pass UK LP 1980 (Supermusic): Mess I'm In / Fireball
Back To Front Vol. 5 Germany LP/CD 1994 (Incognito): Your Old Man
White Dopes On Punk UK 2xCD 2005 (Castle Music): I'm A Boy / Do It
__________________________________________________________________________
Links