Formed: Las Vegas, Nevada, USA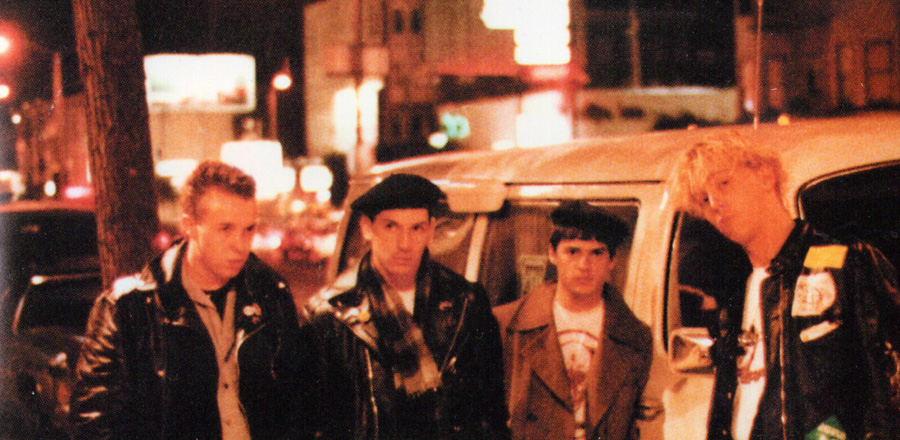 A great band, purveyors of melodic, polished hardcore.
M.I.A. evolved out of one of the area's first punk bands, Bad Habits, which featured Eric Hill (vocals), Eric Olsen (guitar), Chris Moon (drums), and Jim Corbin (guitar). Early in 1980 the name was changed to The Swell and a number of personnel changes were made - Tom Partapello and Jim Zyborg (guitar) falling by the wayside - until by the end of the year the band consisted of:
Todd Sampson - vocals
Chris Moon - drums
Nick Adams - guitar
Mike Conley - bass
This lineup of Bad Habits recorded a demo - featuring a version of Alberto Y Lost Trios Paranoias' 'Kill' - in 1980 before changing their name to M.I.A. The newly named band played its first show - outside, on a flatbed trailer - on New Year's Eve but went into hibernation for six months, re-emerging in June 1981 with a new home - Orange County- and a new lineup, which looked like this:
Mike Conley - vocals (replacing Art Carasco, who was injured in a car crash)
Chris Moon - drums
Nick Adams - guitar
Paul Schwartz - bass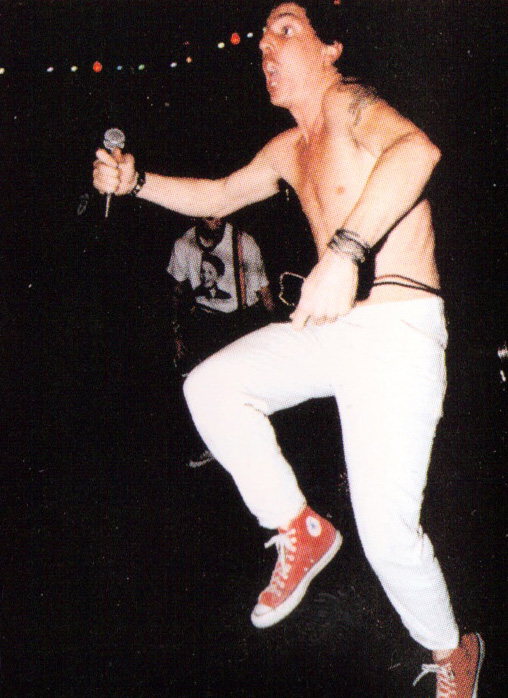 After shows with the likes of Fear and Circle Jerks at venues like the Cuckoo's Nest in Costa Mesa and the Cathay de Grande in Hollywood, the band recorded a demo in 1981 but fell apart afterwards, although two songs from that demo ('New Left 'and 'Tell Me Why') were included on the compilation albums American Youth Report and Not So Quiet On The Western Front. All the songs from the demo (except 'New Left') were issued as a split album with Genocide. These early songs were very fast but their lyrics were not fully formed, adolescent even, a lame-brained but hilarious attack on hippies being the standout. It goes like this:
I hate hippies,
Why don't they die?
I hate hippies,
'Cause they're always fried
'Cause they're slow, I'm fast,
they're dumb, I'm smart
They're weak, I'm strong
I'm right, they're wrong
Hippies are fucked
They're always stoned
We should put 'em away
in a retirement home
We should kill 'em
Kill 'em like cows
Cut off their long hair
And do it now
M.I.A. reformed in 1983, but after recording a demo at Green Carton Studio in Orange County, Chris Moon left. M.I.A. soldiered on with a new lineup:
Michael Conley - vocals
Nick Adams - guitar
Paul Schwartz - bass
Larry Pearson - drums
and in 1984 recorded a top-notch LP for Jello Biafra's Alternative Tentacles label, Murder In A Foreign Place, presenting twenty-odd minutes of polished but powerful hardcore. The same year the band embarked on their first major tour, trekking as far north as Canada, and made two more compilation contributions, one for Half Skull ('Turning Into What You Hate'), the other for Flipside Vinyl Fanzine Vol. 2 ('Just A Dream').
In 1985 the band entered the studio to record their second LP, but were unhappy with the results and the project was put on hold for a short tour of the East Coast, their first shows in the region. After the tour they recorded and released Notes From The Underground, a much mature sounding record which came out to good reviews, but the recording process had proved so troublesome that the band split up soon after its release, playing a final show at Balboa Theater in LA with Dead Kennedys.
Nick Adams, Left Of The Dial, 2001: "Notes From The Underground could have been a great record, but we had a lot of turmoil making it. Lots of pressure from inside and outside the band, and we made some bad decisions. We actually broke up while recording it. For me it's not a happy record. I much prefer the 4-track demo versions of some of that album's songs that appear on Lost Boys".
However, Conley re-emerged with a new band in 1986:
Todd Sampson - vocals
Chris Moon - drums, vocals
Denny McGahey - guitar, vocals; replaced soon after by Mark Arnold
Francis James Daly - bass, vocals
Their third (and as it turned out, final) LP
After The Fact
had them branching out and moving even farther far away from hardcore. The usual round of encouraging reviews followed but their fans deserted them and in 1988 they split for good. Frank Daly and Mark Arnold went on to form Big Drill Car.
Conley died in February 2008. According to the official website: "2008 Mike Conley dies in an accident (February 28). The band reunites for a benefit concert, playing a "warm up" show at the Detroit Bar in Costa Mesa (April 27) and the Beautiful Noise benefit at the Anaheim House of Blues (April 28) with Naked Soul, Jigsaw, Cadillac Tramps and Social Distortion. The band has original guitarist Nick Adams and drummers Larry Pearson and Chris Moon. Jello Biafra and Kevin Seconds provide guest vocals (along with original singer Todd Sampson), and Bob Thomson steps in on bass. The band performs M.I.A. classics as well as four Dead Kennedys s songs with Biafra".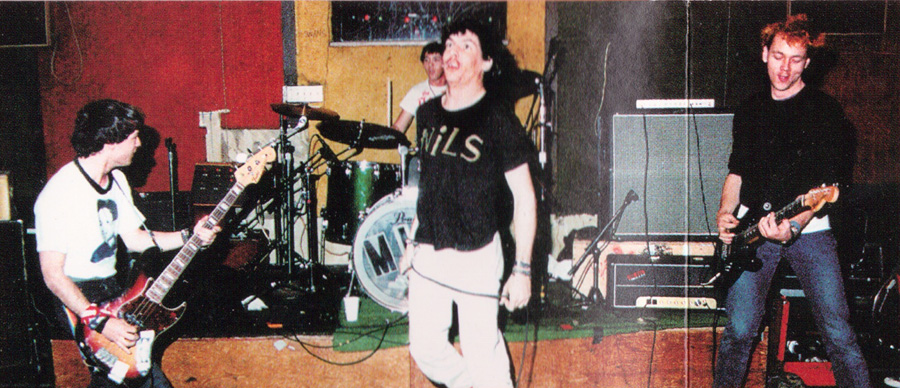 __________________________________________________________________________
DISCOGRAPHY
Singles & Albums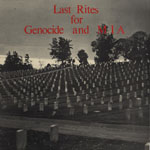 Last Rites For Genocide And MIA (LP, split with Genocide, 1982)
Murder In A Foreign Place (LP, 1984)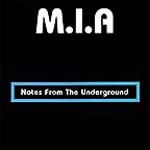 Notes From The Underground (LP, 1985)
After The Fact (LP, 1987)
Extraneous Releases
Lost Boys (2xLP/CD, 2001)
Various Artists
American Youth Report US LP 1982 (Invasion): Tell Me Why
Not So Quiet On The Western Front US 2xLP 1982 (Alternative Tentacles): New Left
Buried Alive: The Best From Smoke 7 Records 1981-1983 US LP 1983 (Smoke Seven): Tell Me Why
Half Skull US 7" 1984 (InsaneIndustries): Turning Into What You Hate
Flipside Vinyl Fanzine Vol. 2 US LP 1985 (Flipside): Just A Dream
Flipside Tunes Vinyl Fanzine Number Three US LP 1987 (Flipside): California Dreamin´

Life Is A Joke Vol. 3 Germany LP 1987 (Weird System): When It's Over
Off Limits Germany LP/CD 1992 (Weird System): California Dreamin'
The Best Of Flipside Vinyl Fanzines US 2xCD 1992 (Flipside): California Dreamin
Apocalypse Always US CD 2002 (Alternative Tentacles): Boredom Is The Reason
__________________________________________________________________________
Links
M.I.A. - Orange County Punk - Official Website