Formed: London, England, UK
Ex-Kilburn & the High Roads' guitarist Keith Lucas (calling himself Nick Cash) and company had the dubious smell of chancres, but that didn't stop them making some pretty darned fine records, at least during that short period when they were at their peak. Originally naming themselves 48 Hours after The Clash song (drummer LaBritain was an old public school friend of Joe Strummer and had drummed for The Clash for a short while), they adopted the 999 moniker (presumably after 'London's Burning') and came up with their distinctive raffle ticket logo, a design that in its small way is one of the most memorable images of 1977.
This original lineup was (and remained until 1985):
Nick Cash - vocals, guitar
Guy Days - guitar, vocals
Jon Watson - bass
Pablo Labritain - drums
Dressed in colourful clothes and playing energetic, choreographed stage shows, they quickly became one of the most popular bands on the scene, issuing an independent single in 1977, the manic I'm Alive, on Labritain's label before the inevitable major label deal. It's a classic.
ABOVE: Belgian picture sleeve for Emergency; and the super-rare 1978 promo version of Nasty, Nasty, which plays as 78 r.p.m.
ABOVE: Nasty, Nasty - Picture Sleeves from France and Holland
Containing debut single 'I'm Alive', the urgent 'Emergency' (which many would consider their crowning glory), the breathless 'No Pity' (the flip of their second single, Nasty Nasty) and 'Me And My Desire', a decidedly un-sexy number with some winning vocals, 999 is a bit tame for a proper punk album but still a good record. Along with the better songs (i.e. the singles) are the sprightly 'Chicane Destination' and 'Hit Me'.
Far more substantial is Separates, a prodigious album that kicks off in a rockier direction and originally came with a voucher for a 12" single that paired the emphatic 'Action' with the Pete Shelley-esque 'Waiting'. As for the album itself, tougher production makes the band sound much more forceful, especially on the set's best two songs, the interestingly arranged 'Homicide' (which was edited for a single) and the narcissistic 'Feelin' Alright With The Crew', an intriguing venture into white reggae. Cash's knack for interesting, thoughtful, sometimes witty lyrics, first demonstrated on the debut, bears full fruit here. High Energy Plan is the American (and also Canadian) equivalent, aptly named after a song on that album, substituting two album cuts for the two 12" tracks and cutting 'Crime' in half.
ABOVE: Picture sleeves from Japan - Separates LP and Emergency 7",
ABOVE: Picture sleeves from Holland - Emergency and Homicide
Freed from their deal with UA - record sales were poor - they retreated to Radar for one single, the insistent Found Out Too Late, a minor UK hit. On this release the band was expanded to a five piece with the temporary addition of Ed Case, because of an injury sustained by Labritain. UA/EMI issued The 999 Singles Album, a fifteen-track collection of all their singles for UA, and is undoubtedly the perfect introduction, even if it does place 'I'm Alive' right near the end of side two, in keeping with the label's reissue program.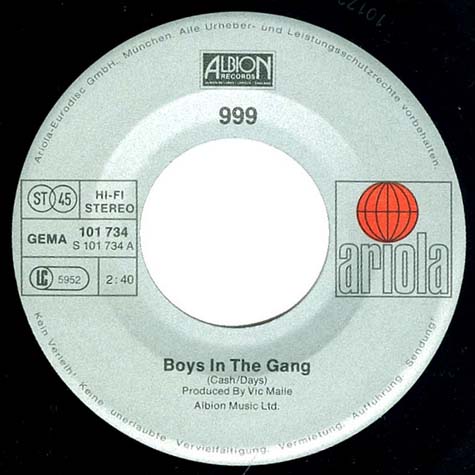 ABOVE: Two German releases
In late 1979 they signed to Polydor. Unfortunately, The Biggest Prize In Sport was a major duffer. The title track is as good as the LP gets, and that's quite some way behind the second LP: Cash's homage to waking up in the morning with an erection, it was apparently used as incidental music for the Olympics by some TV executives who were clearly unable to see past the title. The melodramatic ska-fest 'Trouble' is fairly good without being exciting, and 'Boys In The Gang' has since become a crowd favourite, despite sounding a bit gay. Everything else is low rent filler. Coinciding with this the group took off to America for a whirlwind tour and allegedly introduced the States to slam dancing, a somewhat dubious suggestion! A 12" EP, The Biggest Tour In Sport, was released over there at the same time, and stands as a well-recorded document of an exciting time.
ABOVE LEFT: Japanese version of Concrete
Moving to Albion (home of Hazel O'Connor, the DB's and Pin Point), Concrete is a marked improvement over the previous album but it's still clear that they've lost a hell of a lot of ground to bands like The Exploited and Discharge. Outside of Cash's unmistakable whiny vocals the sound is faceless, and some of the songs are truly awful ('Bongos On The Nile' indeed), and covers of 'Lil Red Riding Hood' and 'Fortune Teller' are pointless (but preferable to much of the junk on the third album). It is partially redeemed by 'Obsessed' (which shows the Ennio Morricone influence as filtered through Theatre of Hate), the chirpy 'So Greedy' and 'Mercy, Mercy', and the vaguely menacing pairing of 'Taboo' and 'Silent Anger', but the band is not particularly inspired. This period was moderately successful, with three singles - Obsessed, Lil Red Riding Hood and Indian Reservation - infringing on the lower reaches of the charts, but 1982's Wild Sun flopped, despite being a good song and being issued on both 7" and 12" on both yellow and red vinyl.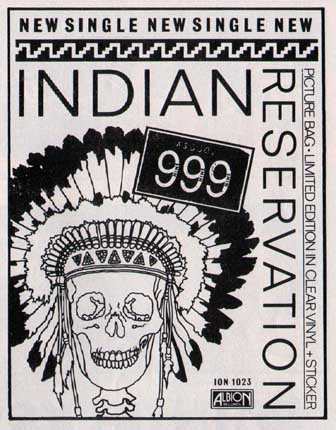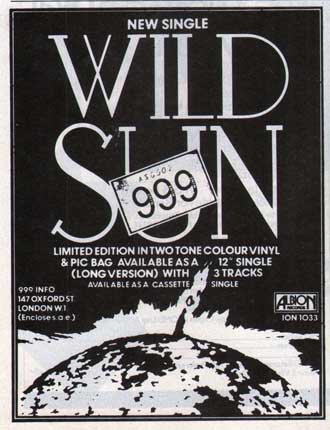 Continuing the downward spiral, 13th Floor Madness is their worst album by far, a poorly-produced stab at soft disco with eleven unbelievably boring songs. It completely alienated their audience and failed to secure them a new one. Believe me, this is much, much worse than the Angelic Upstarts' reviled Still From The Heart.
Face To Face isn't exactly pogo-tastic either, but it also happens to their strongest, most consistent album since 'Separates', despite sounding like barely produced demos. Part of it has a celebratory feel ('Hallelujah', 'Dancing On Me'), some of it looks at the state of the nation ('20 Years') and some of it has a wistful yet somehow sinister undercurrent ('Spiritual Independence', 'Lucy Dead'). A far cry from their first couple of singles, but a rewarding album that has been too easily dismissed.
Jon Watson left soon after but the band soldiered on anyway, although they didn't venture into the studio for eight years. In the meantime the market was flooded with a series of compilations and live albums.
Lust Power & Money
features Watson's replacement - Danny Palmer - and has most of their hits (as well as three songs unique to this record) but the playing is far too slow, making this concert recording a chore to sit through.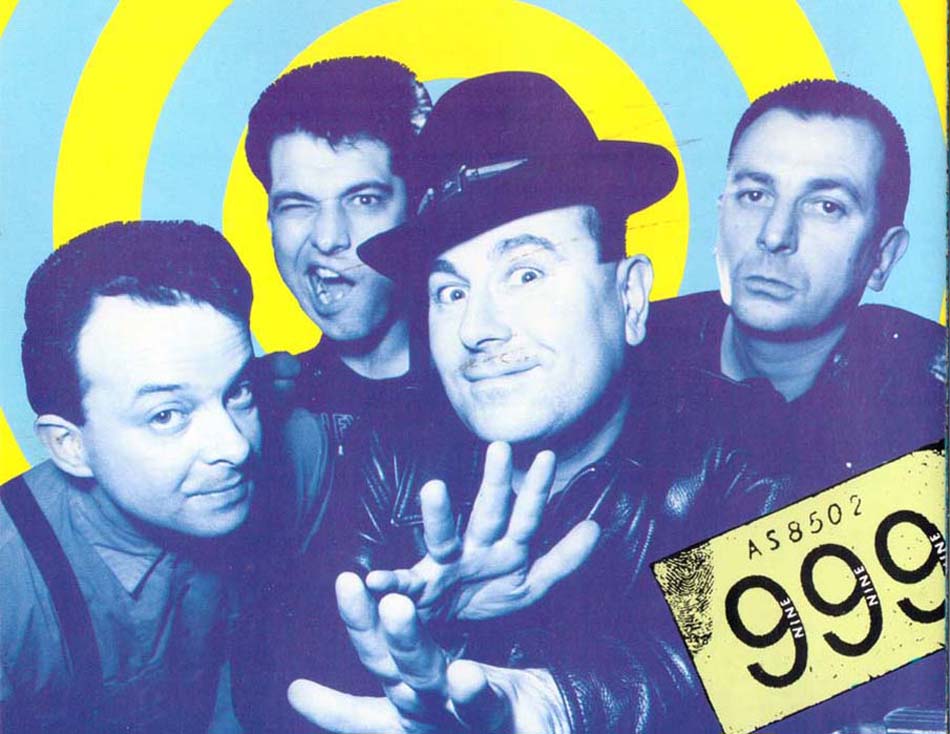 Nick Cash - vocals, guitar
Guy Days - guitar, vocals
Pablo Labritain - drums , vocals
Arturo Bassick - bass, vocals
Returning to the studio with Lurkers' singer/bassist Arturo Bassick on bass, You, Us, It! (1993) is a straight-forward punk/pop album very similar to latter-day Lurkers, with fifteen songs that stick closely to the three minute pop song formula. A return to form that surprised everyone, the same lineup has since recorded Takeover (1997), Emergency (also 1997, a bunch of shitty re-recordings of old songs) and Death In Soho (2007).
__________________________________________________________________________
DISCOGRAPHY

Subsequent studio albums: You, Us, It! (1993), Takeover (1997), Emergency (1997), Death In Soho (2007).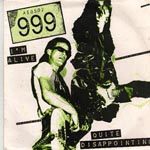 I'm Alive (7", 1977)
Nasty, Nasty (7", 1977)
Emergency (7", 1978)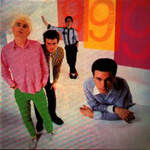 Emergency (7", 1978)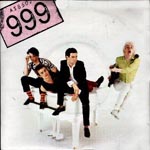 Me And My Desire (7", 1978)
Feelin' Alright With The Crew (7", 1978)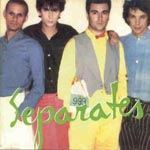 Separates (LP, 1978)
Homicide (7", 1978)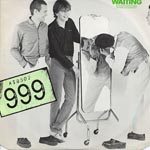 Waiting (12", 1978)
High Energy Plan (LP, 1978)
Found Out Too Late (7", 1979)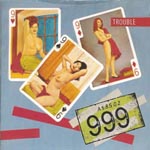 Trouble (7", 1980)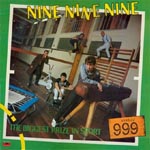 The Biggest Prize In Sport (LP, 1980)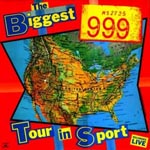 The Biggest Tour In Sport (12", 1980)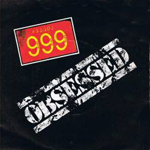 Obsessed (7", 1981)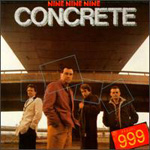 Concrete (LP, 1981)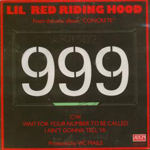 Lil Red Riding Hood (7", 1981)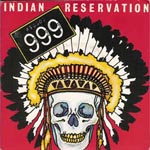 Indian Reservation (7", 1981)
Wild Sun (7"/12", 1982)
13th Floor Madness (7"/12", 1983)
13th Floor Madness (LP, 1983)
Face To Face (LP, 1985)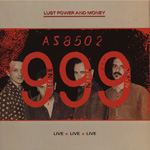 Lust Power And Money (LP, 1987)
Extraneous Releases
Titanic (My Over) Reaction (7", 1979)
The 999 Singles Album (LP, 1980)
Boys In The Gang (7", 1980)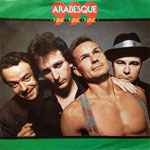 Arabesque (7", 1984)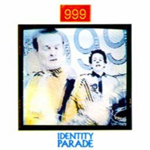 Identity Parade (LP, 1984)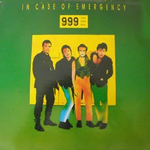 In Case Of Emergency (LP, 1986)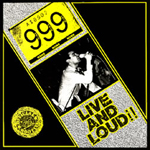 Live And Loud!! (LP/CD, 1989)
The Cellblock Tapes (LP, 1990)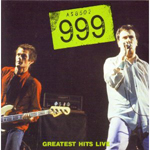 Greatest Hits Live (CD, 1991)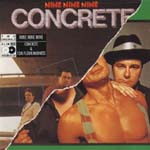 Concrete/13th Floor Madness (2xCD, twofer, 1992)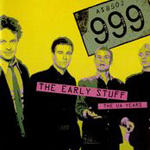 The Early Stuff - The UA Years (CD, 1992)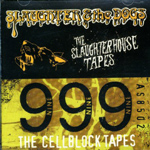 The Slaughterhouse Tapes / The Cellblock Tapes (CD, twofer, split, 1994)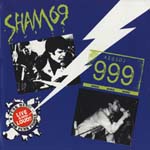 Live And Loud!! (CD, twofer, split with Sham 69, 1995)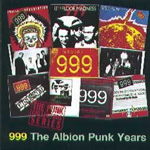 The Albion Punk Years (CD, 1996)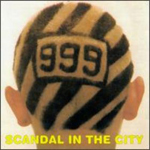 Scandal In The City (CD, 1996)
Live At The Nashville 1979 (CD, 1997)
Homicide: The Best Of (CD, 1998)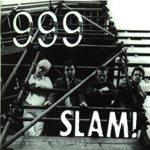 Slam! (CD, 1998)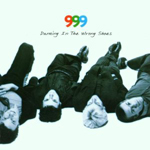 Dancing In The Wrong Shoes (CD, 1999)
English Wipeout (CD, 2001)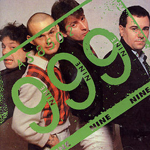 The Punk Singles 1977-1980 (CD, 2001)
The Biggest Tour In Sport / The Biggest Prize In Sport (CD, twofer, 2002)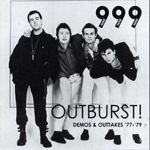 Outburst! Demos & Outtakes '77-'79 (CD, 2003)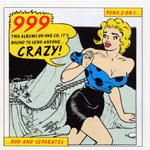 999 / Separates (CD, twofer, 2003)
Bay Area Homicide (4xCD/LP, 2016)
The Albums 1977-80 (4xCD, box set, 2018)
Promos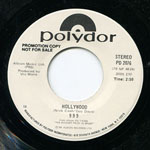 Hollywood (7", 1980)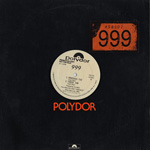 999 (12", 1981)
Bootlegs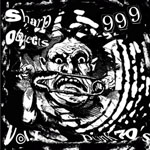 Sharp Objects Vol. 1 (CD)
Punk Rock In San Francisco (2xCD)
At The Vortex (CDR)
Live At Bones Club (CDR)
Live In San Francisco 1979 (CDR)
Various Artists
Punk Off! Italy LP 1977 (United Artists):
Hope & Anchor Front Row Festival UK 2xLP 1978 (Warner Bros): Crazy / Quite Disappointing
Meet The New (Punk) Wave Holland LP 1978 (EMI): Emergency
Street Music - No Heroes No Legends Japan LP 1978 (United Artists): Emergency / Nasty Nasty
Wish You Were Hear (Jem Import Sampler NO. 6) US LP 1978 (Jem): Emergency
20 Of Another Kind UK LP 1979 (Polydor): Homicide
On The Wave Spain LP 1980 (Polydor): Trouble
URGH! A Music War UK 2xLP 1981 (A&M): Homicide
Burning Ambitions (A History Of Punk) UK 2xLP 1982 (Cherry Red): I'm Alive
The Best Of 20 Of Another Kind! UK 2xLP 1989 (Castle): Homicide
The Best Punk Album In The World ... Ever! 2 UK 2xCD 1996 (Circa): Emergency
1-2-3-4 Punk & New Wave 1976-1979 UK 5xCD 1999 (Universal): Emergency
No Thanks! The '70s Punk Rebellion US 4xCD 2003 (Rhino): Homicide
Action Time Vision (A Story Of Independent UK Punk 1976-1979) UK 4xCD 2016 (Cherry Red): I'm Alive
1977: The Year Punk Broke UK 3xCD 2019 (Cherry Red): Nasty Nasty
__________________________________________________________________________
Links
999 - Official Website
Punk 77 - Typically great page from this excellent site