Formed: Edinburgh, Scotland, UK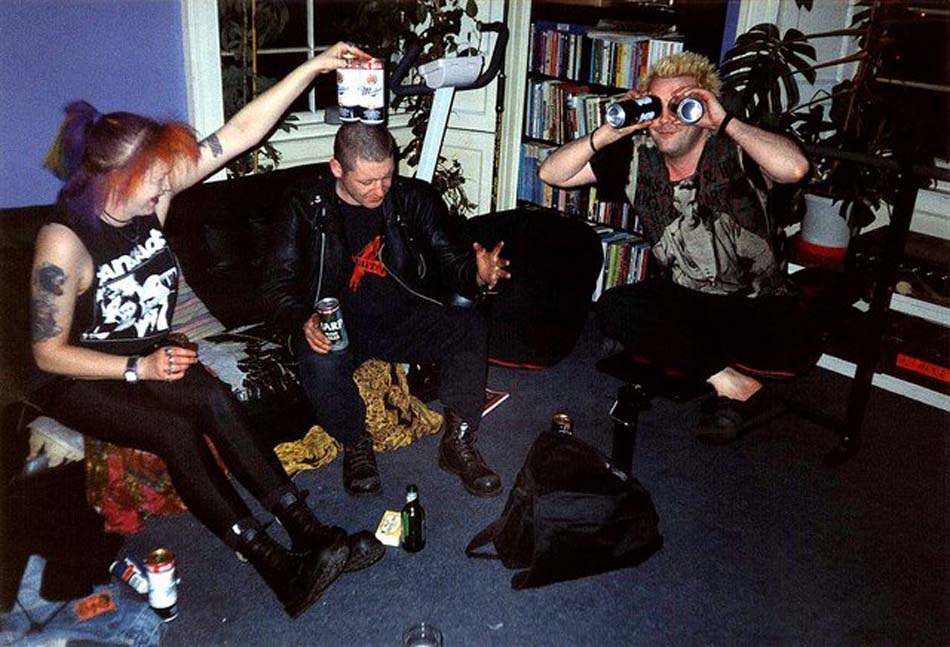 Sad Society formed in the early 1980s with former members of Area 12, Pressure Point and Radar. They gigged with the likes of locals punksters Oi Polloi and Barbed Wire as well as visitors such as the UK Subs, and recorded two demos before making their debut proper with 1987's Contaminate 7", which was recorded in 1986, hence its inclusion here. It would be further eight years before they made another record, Nothing Ever Changes (1994) with French label Helen Of Oi. In an uncharacteristic spurt of consistency, they managed to follow this up the following year with a long-playing CD, (The Best Thing Since) Hand Relief.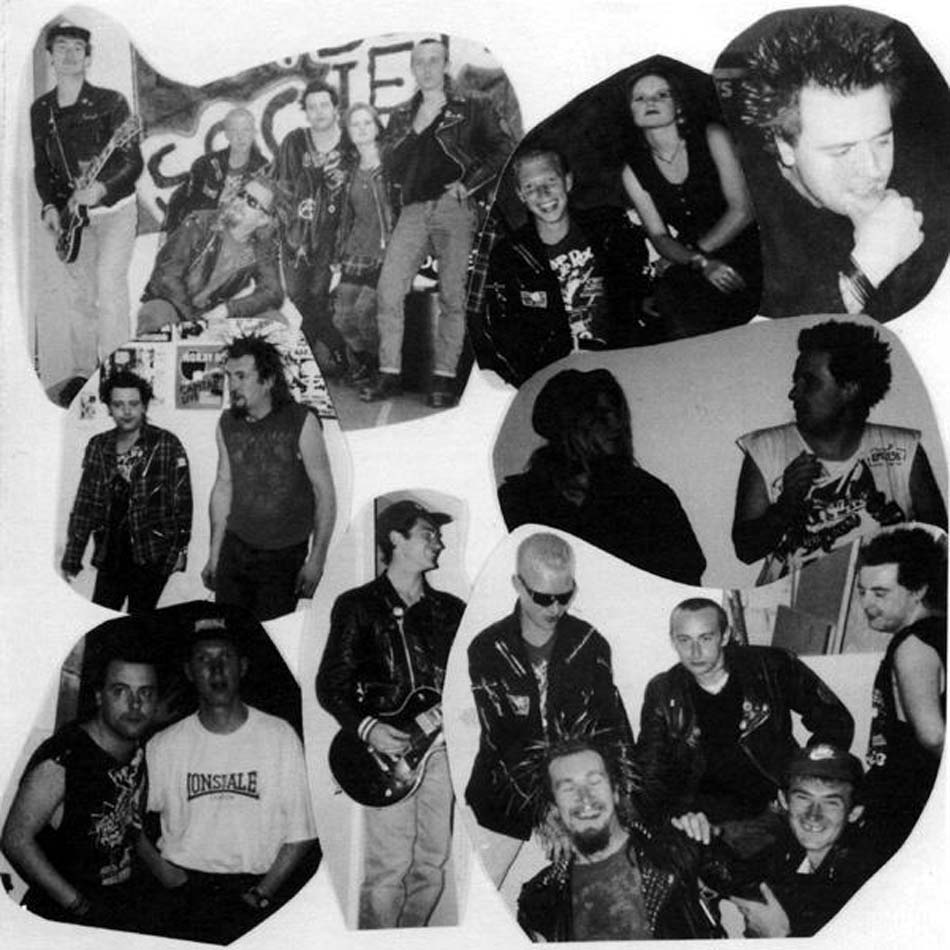 ABOVE: Artwork from the Nothing Ever Changes 7"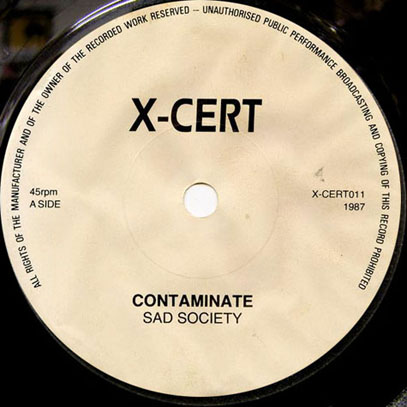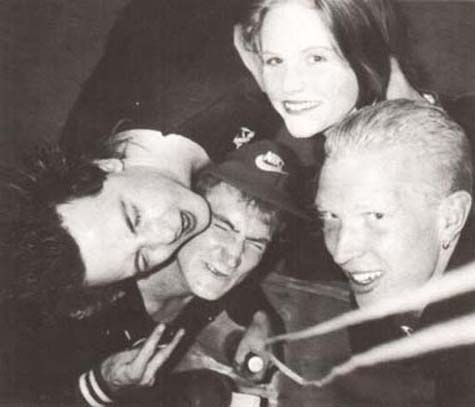 ABOVE: The Contaminate 7" from 1987, and the band as seen on the back cover of the Nothing Ever Changes 7" from 1994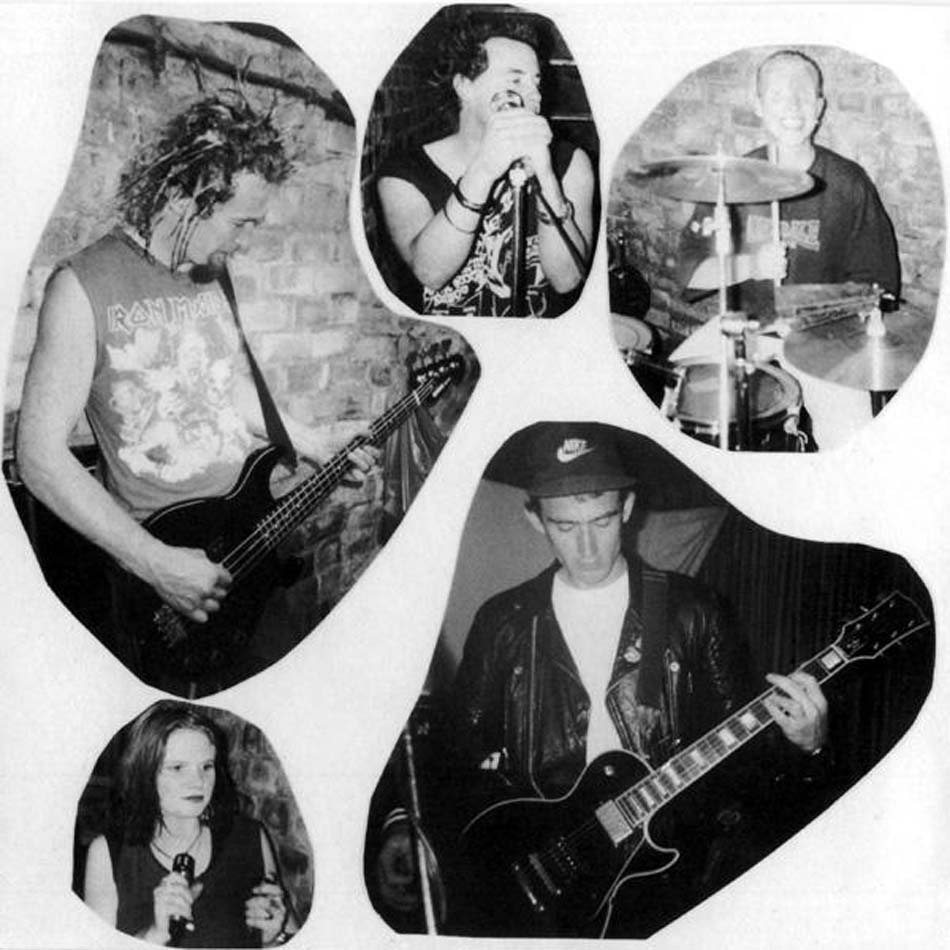 ABOVE: Artwork from the Nothing Ever Changes 7"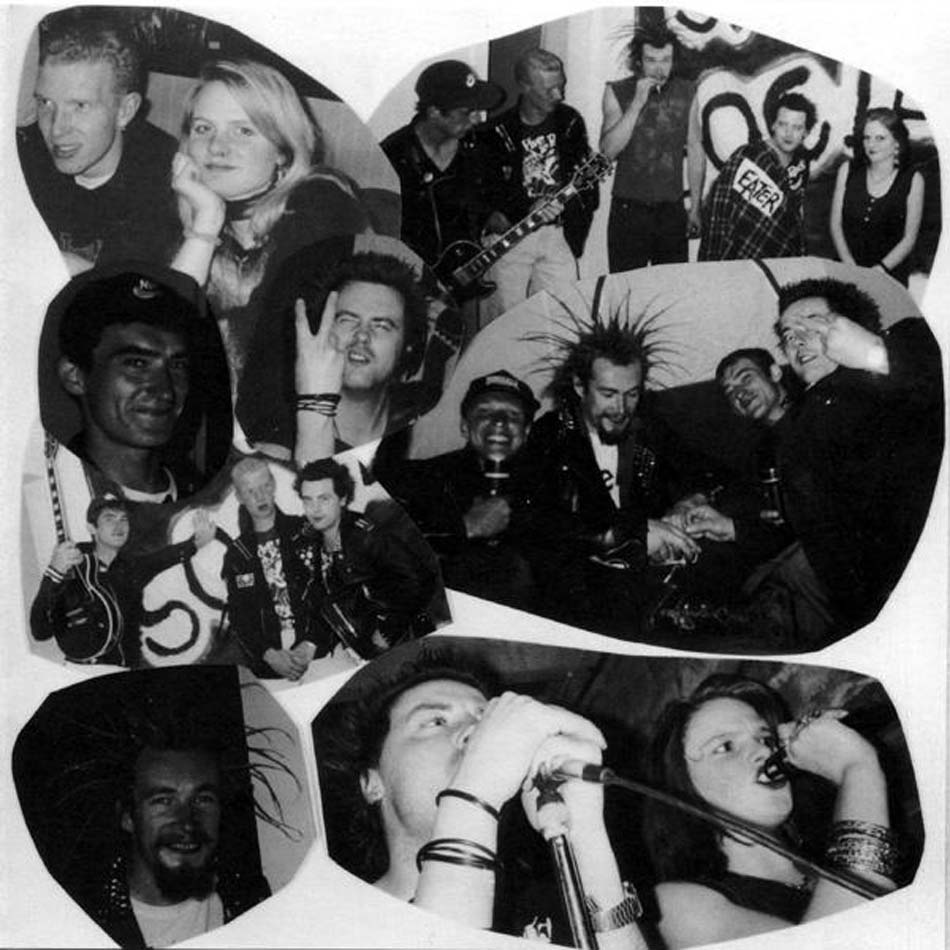 ABOVE: More artwork from the Nothing Ever Changes 7"
The group play a surprisingly tuneful brand of angry punk which seems to get better all the time (check out some very good music on their Myspace page - link below). However, despite apparently constant gigging they apparently have no ambition to make it on the worldwide punk stage, or are simply struggling to make records. How else can you explain just three proper releases in eight years and nowt since except the odd demo (I suspect the list of demo releases below may not be complete). Maybe it's lineup issues (lead vocalist Deek is the only constant), but Sad Society remain one of the UK's better kept secrets.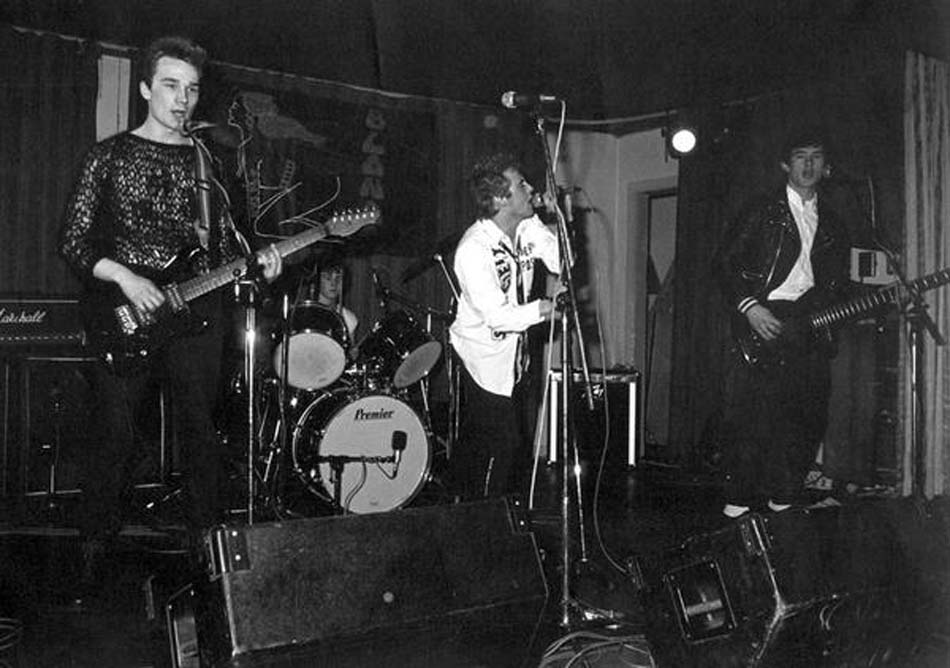 ABOVE: 1986 Lineup, l-r:
Durex - guitar
Doddy - drums
Deek - vocals
Keni - bass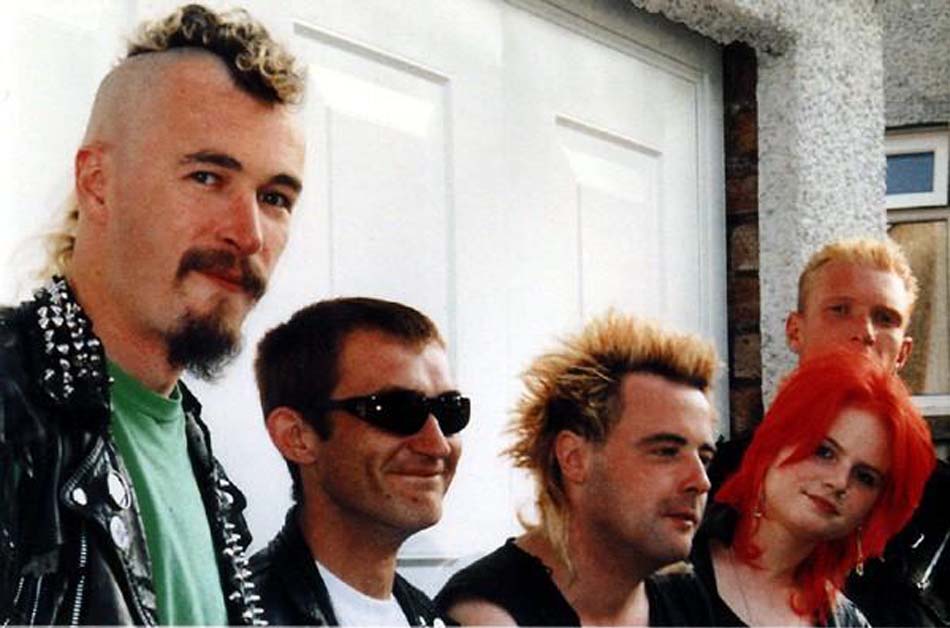 ABOVE: The lineup that recorded Nothing Ever Changes and (The Best Thing Since) Hand Relief, l-r
Roddy Johnston - bass
Kenny Proudfoot - guitar
Deek Wilson - vocals
Heidi Riley - backing vocals
Stuart MacKenzie - drums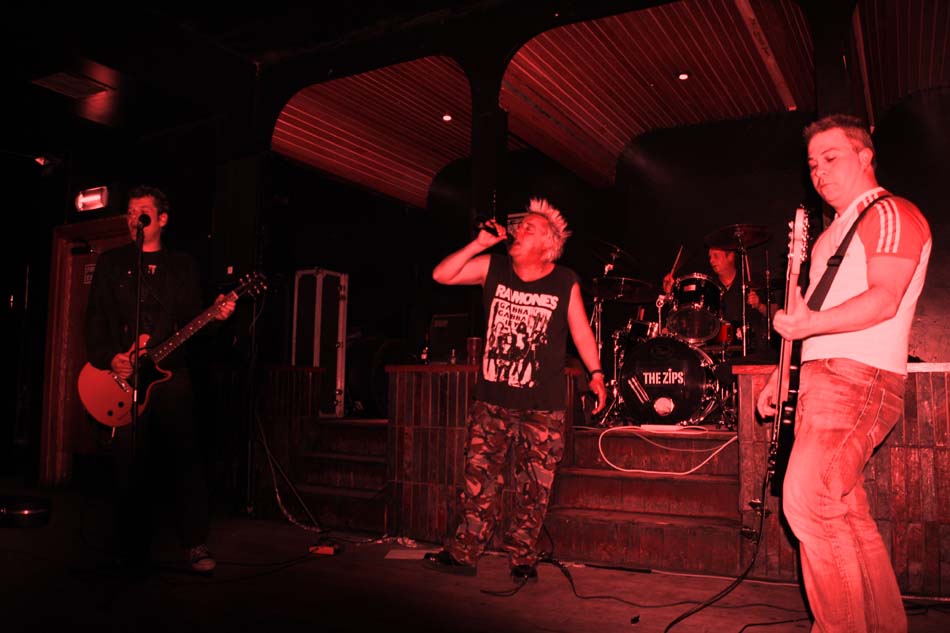 ABOVE, the current lineup as of June 2012. l-r:
Shade - guitar
Deek - vocals
Baz aka Mr Barry - drums
Emiliano - bass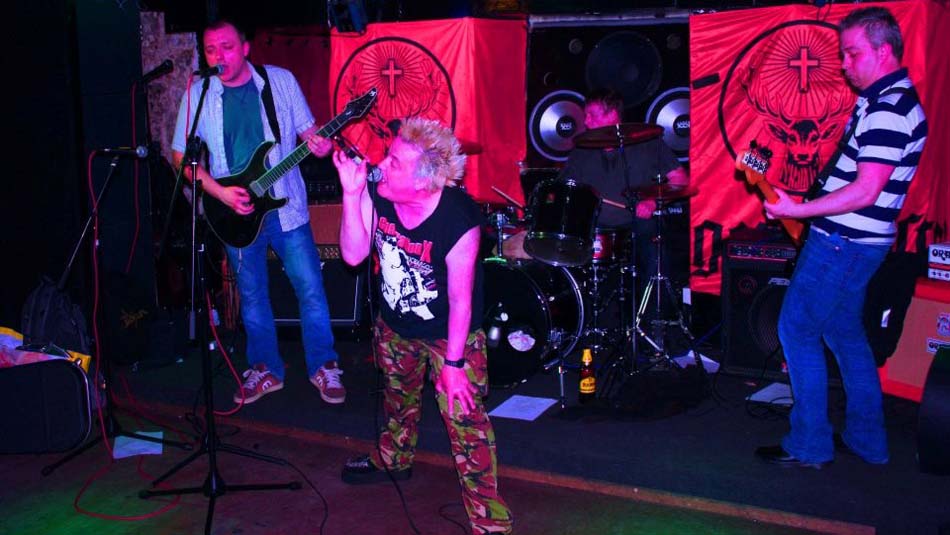 ABOVE, l-r:
Gaz - guitar
Deek Wilson - vocals
Baz - drums
Emiliano - bass
DISCOGRAPHY
Singles / Albums

Contaminate
(7", 1987)

Demos / Tapes

Sad Society
(Tape, 1985)
Another Bulletin
(Tape, 1985)
Various Artists
Punk Lives! Let's Slam 2 UK LP 1986 (Rot): Contaminate / Don't Say
Links
FACEBOOK - Sad Society have one of these

MYSPACE PAGE - ...and one of these also
PUNK ROCKERS.COM - ...and they're also on here
LAST.FM - and get some more here
STUDS AND PUNKS - Interview