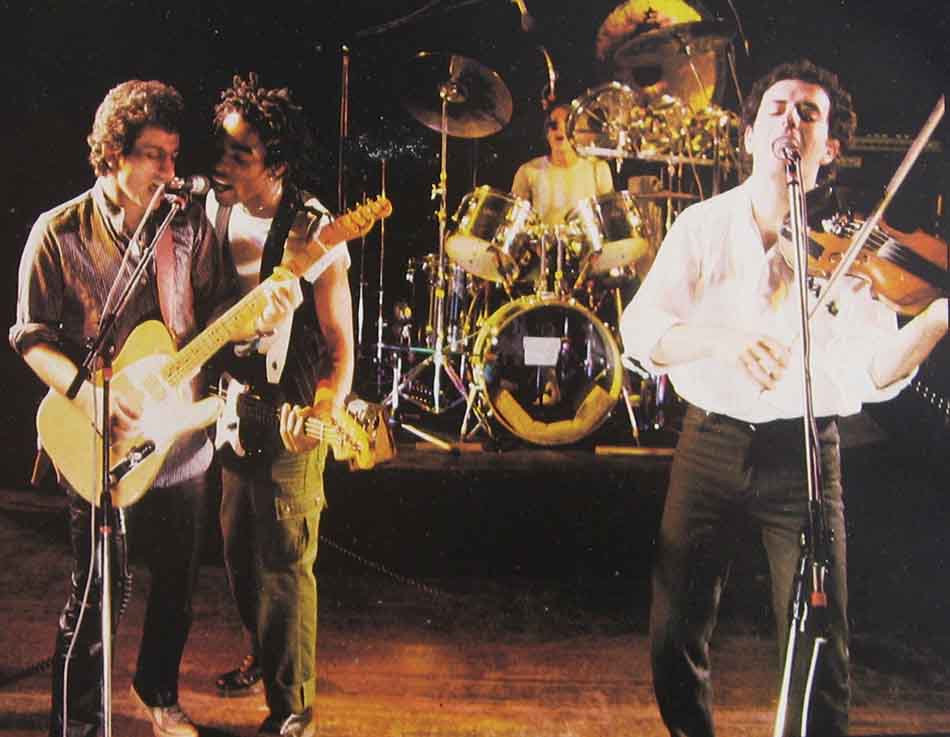 Formed: Bethnal, London, UK
LINEUP:
George Csapo - lead vocals, guitar, electric violin, piano, keyboards
Nick Michaels - guitar
Everton Williams - bass
Pete Dowling - drums
Sounding to some extent like bandwagon climbers, Bethnal dressed up like soldiers on day leave and mixed small does of pubby punk with large doses of Thin Lizzy/Who-style rock and created a minor stir in the process, but not enough to result in sales, recognition or longevity. They had a black bass player (I only mention this because the punk scene was so predominantly white that this was a novelty), a violin-playing vocalist from Greece (also a novelty), and a record deal with rock/metal label Vertigo (ditto), and because they had been slogging around for five years when punk broke, naturally aroused suspicion. Musically, they were more in the rock than punk vein, but injected just about enough punkiness to warrant a mention here.
CLASSIC ROCK: Wrongly labelled punk or new wave, this late '70s UK band could have been hard rock contenders, if only they'd been better marketed by their label.
GEOREG CSAPO: Our ambition was to be the next Who – to play to huge crowds.
To be fair, they never tried too hard to sound like a punk band and didn't try to hide the fact that they had a singing violinist: they proudly displayed him on the record covers, in fact. Ultravox! didn't worry about the violin, and nor did the Doctors of Madness either. And as X-Ray Spex had a saxophonist, there was clearly no desperate need for all bands to stick to the accepted configuration of bass, guitar and drum.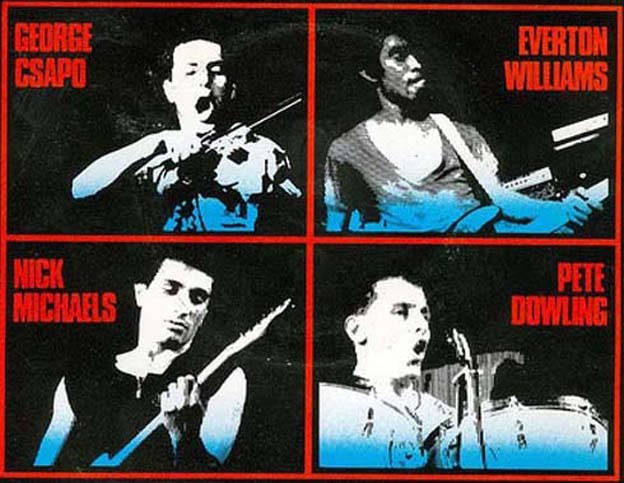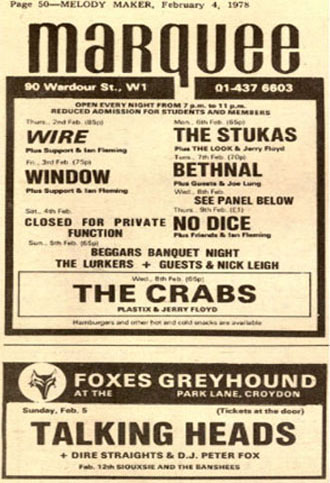 They kicked off their recording career with a live gig freebie, Live Recording (1977) issued with the intention of attracting record company interest. Duly signed to Vertigo, their collision of styles (rock and punk) works adequately on Dangerous Times (1978), most notably on a fine version of 'Baba O'Reilly', less so on a bland rendition of 'We Gotta Get Out Of This Place'.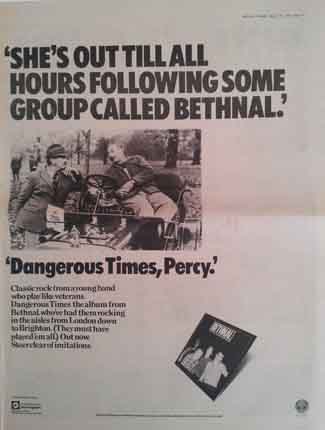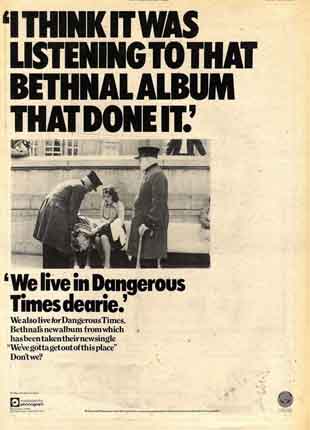 Unfortunately, they favoured tired riffing and self-indulgence on the bloated follow-up Crash Landing (1978), which occasionally resembles a stadium rock/prog version of the Motors and features a studio version of the freebie single's 'The Fiddler'.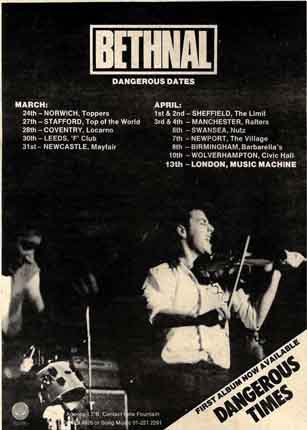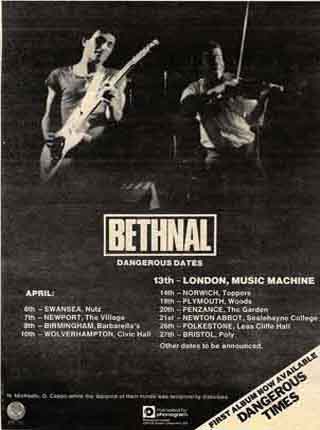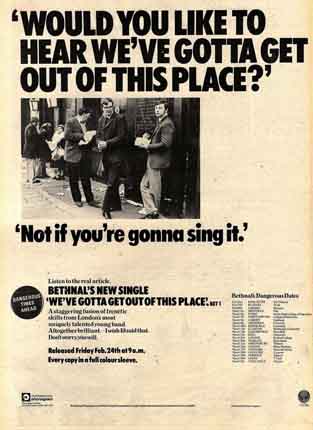 Next step: Dole office, followed by brief re-employment in 1981 as Robert Calvert's backing band.
Their only moment of real quality – and some might contest that - came with Don't Do It!, a great single that sounded remarkably like Eddie & The Hot Rods circa 1977, on which they avoided the overreaching pomposity of their albums.
None of their recordings appear to be on CD.
A 1976 single called 'Yes I Would' is by a different Bethnal.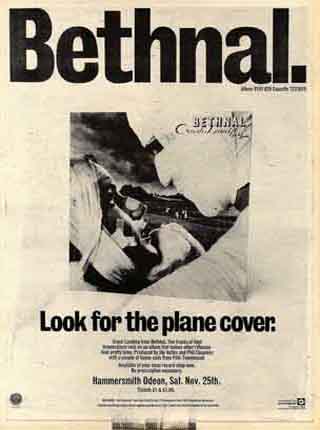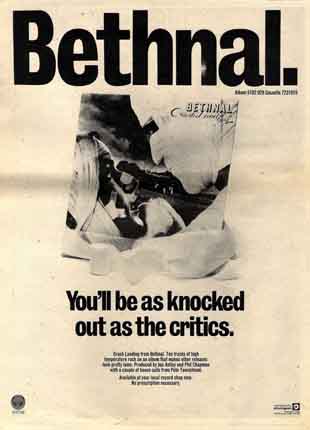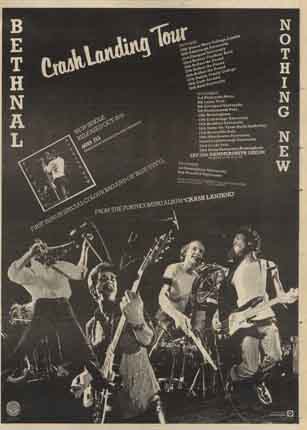 Here's what the Mister Trippy website has to say about them:
Despite the recently fashionable status of the Bethnal Green area in east London, this has to date failed to lead to a revival of interest in the 1970s band who named themselves after the hood. Bethnal were formed in Bethnal Green in 1972, and sounded like a cut-price Who minus the vocal skill of Roger Daltrey and the songwriting talent of Pete Townshend. I saw Bethnal at The Marquee in Wardour Street on Thursday 24 August 1978 and had a good night out. Bethnal had plenty of energy but beyond their deployment of a violin, there was nothing very memorable about them. They simply weren't as good as the other bands I saw at The Marquee that month: The Vibrators on Monday 14 August 1978 and Ultravox! (when John Foxx was still the vocalist) on Tuesday 22 August 1978. I caught plenty of other bands that August too, at venues all around London… Bethnal were simply another night out on the town.
At some point after that Marquee gig, I pulled Bethnal's first album 'Dangerous Times' out of a bargain bin. It's bog standard seventies Brit rock. The opener 'Out In The Street' (not the tune of the same name from the first Who album) sounds like a second-rate Pete Townshend [sic] song covered by a boogie band, but it's still enjoyable. The best tracks are covers of 'We've Gotta Get Out Of This Place' and 'Barba [sic] O'Reilly', but while acceptable they're not as good as the originals… And other tracks like 'Who We Gonna Blame' are seriously let down by the vocals. Bethnal's second and final album 'Crash Landing' was not at all to my taste, since it veers much more in the direction of stadium rock and prog, so even when I came across bargain bin copies of this swansong recording, I left them lying where I found them.
Here's what Phil Shortis has to say about them (thanks for the email):
Just a few words about Bethnal, saw them at Newcastle City Hall, 20 september 1977, supporting Hawkwind. Never used to watch many support bands (always buying t shirts, programs etc). I can remember it as if it was just last night. I was only 16 and used to go to the City Hall sometimes two or three times a month to see the big bands at the time: Rush, Scorpions, etc, but this night standing just next to doors buying a program, I heard this violin sound, playing an up beat sound along with guitar and bass. It sounded great. so my friends and I walked down around 5 to 10 rows from the front, and dead centre stage, wow, they were amazing.
George Csapo to our right, singing and playing violin, Everton Williams to our left dancing around the stage, I can still see the gig in my head as clear as day. It will be on of those moments I will never forget. At the end of the gig we were all on our feet. I looked behind me and everyone was standing cheering for more. To this day I am still a big fan, play all their music. I always tell people about Bethnal. 38 years on still love them. Still got the ticket.
__________________________________________________________________________
DISCOGRAPHY
Singles & Albums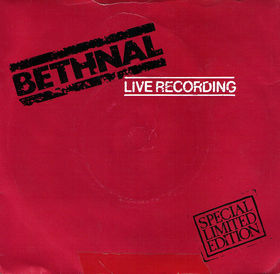 Live Recording (7", 1977)
We've Gotta Get Out Of This Place (7", 1978)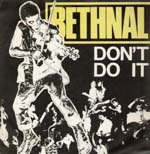 Don't Do It! (7"/12", 1978)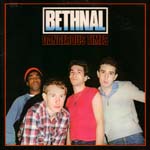 Dangerous Times (LP, 1978)
Nothing New (7", 1978)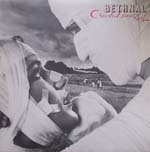 Crash Landing (LP, 1978)
Extraneous Releases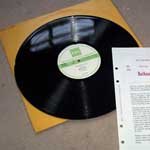 BBC In Concert (LP, transcription disc, 1979)
Various Artists
Teenage Party (Jem Import Sampler No. 7) US LP 1978 (Jem): Dangerous Times
Private Pleasures UK LP 1978 (Record Mirror): Who We Gonna Blame
__________________________________________________________________________
Links