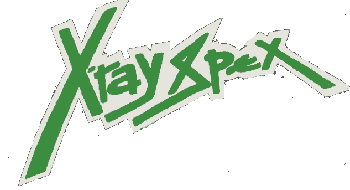 Formed: London, England, UK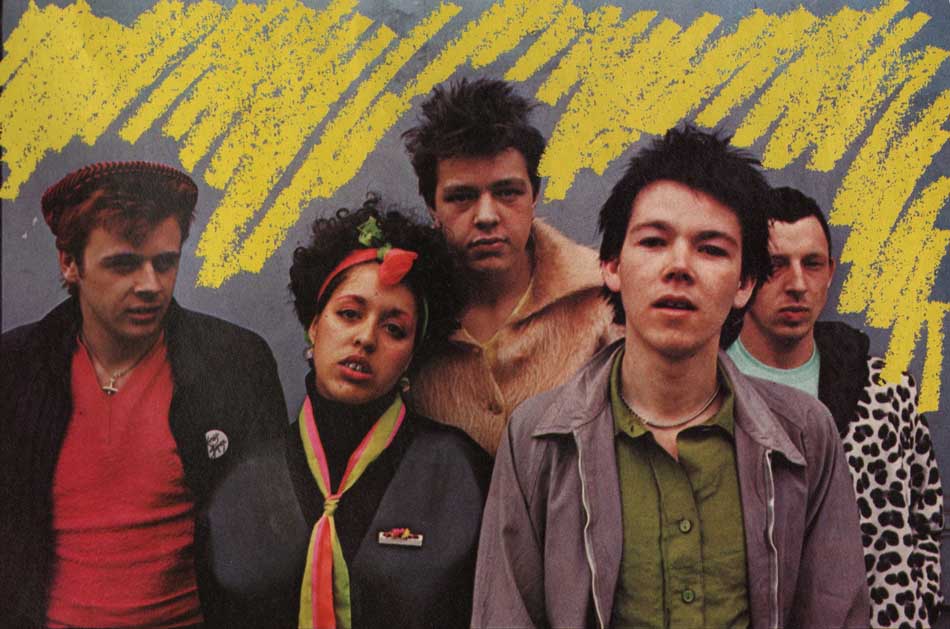 London's X-Ray Spex were among the most original and entertaining of all the early British punk bands, who embraced the punk ethic with a seemingly boundless energy, one of the many combos who bounced around the Roxy floorboards despite being unable to play their instruments. However, like The Adverts their brash amateurism did little to disguise wonderful, catchy tunes and smart lyrics, and by the time they got around to making an album they'd learned to play anyway.
Their lynchpin was Poly Styrene, a former market trader who, at the age of 19, had released a solo single in May 1976 under her real name Marianne Elliot, where she was backed by GT Moore And The Reggae Guitars. It was a million miles away from punk, but all that changed when she saw the Sex Pistols later that year on Hastings Pier, and The Clash a few months after that. Half-caste (her father was from Somalia) and slightly overweight, Poly sported a brace as if it were a fashion accessory, and flew directly in the face of what the vast majority of the public felt their female pop stars should look like. Like it or not, back then the colour of her skin and her appearance was noteworthy - even in the punk world, which was supposedly cross-cultural but bands actually consisted mainly of white men. She also possessed a chilling, untrained banshee shriek that outdid Siouxsie's icy wail for stopping all living things dead in their tracks (although she herself was outdone by New York screecher Lydia Lunch) and had a penchant for wearing crash helmets and plastic dresses, which she designed herself. The band's other major distinguishing feature was their 16-year-old saxophonist Lora Logic, not the first punk sax player (that award goes to Steven Heart) but probably the best: her scratchy playing - and, let's face it, girliness - attracted a lot of attention. (The rest of the group, for the first ten months or so, consisted of two young men - Paul Dean and Jak Airport - and one slightly older man, who called himself Rich Teas.)
Poly Styrene: I chose the name Poly Styrene because it's a lightweight disposal product. Just plastic, disposable, that's what pop stars were meant to to be so therefore I thought I might just send it up. (Arena documentary, 1979).
Poly formed the band in early 1977 having placed an advert the previous year in NME, looking for "YOUNG PUNX WHO WANT TO STICK IT TOGETHER". In keeping with the fast moving times, and in direct opposition to the former rock trajectory of years of bedroom practising and rehearsing before playing live, X-Ray Spex made its debut at the Roxy in March, less than three months after forming, and made its first vinyl outing in June on the famous compilation LP The Roxy London WC2 (Jan-Apr 77), which featured the classic 'Oh Bondage Up Yours' and propelled them into the Top 30. The recording was taken from the band's second ever gig and was undoubtedly rough and ready, but it put them on the map.
Oh Bondage Up Yours! was then released as a studio single in September 1977 as part of a one-off deal with Virgin, backed with the manic 'I Am A Cliche'. It wasn't a big seller but everyone who heard it seemed to love it. This lineup also recorded a demo in Summer 1977, which can be heard on Let's Submerge - The Anthology, along with a full set recorded at the Roxy show (and other stuff).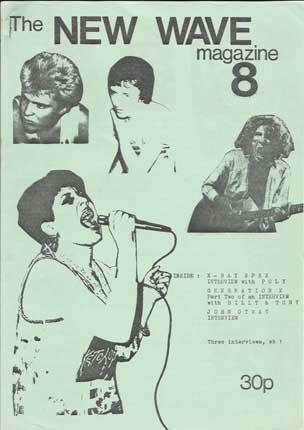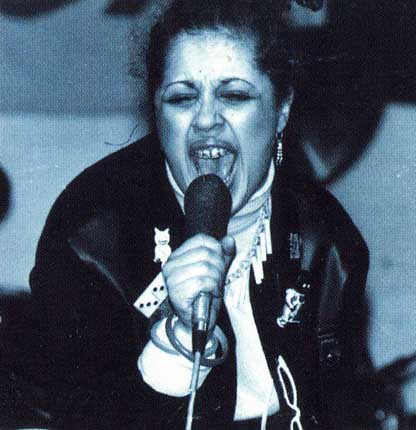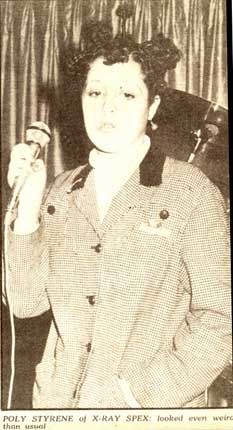 Lora was ejected from the band very soon after the debut single was recorded, allegedly because she was stealing too much attention from Poly and was also writing her own material (although the latter has subsequently denied this was the case). Whatever the truth, Logic was replaced by Rudi Thompson (ex-My Peroxide Romance), Rich Teas was replaced by B.P. Hurding (poached from former Spex support band Shag Nasty), and the band signed with EMI. (Another chap called John Glyn was briefly hired as saxophonist before Rudi joined, and that might be the guy on the right of the photo at the top of this page.) Logic meanwhile formed the post-punk outfit Essential Logic.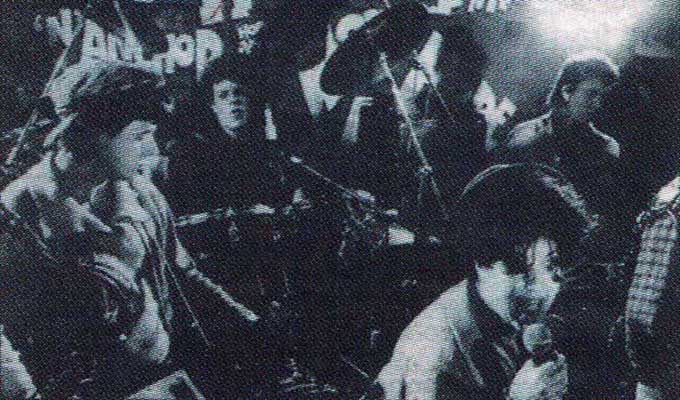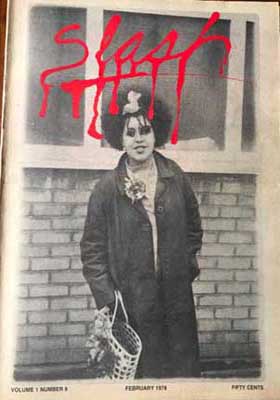 Next up for the band was a superb four-song Peel Session in February, a short US tour in March, and then a pair of stunning singles in quick succession: The Day The World Turned Day-Glo (released in April) and Identity (which came out in July). Both were issued on coloured as well as black vinyl and earned them places in the UK Top 25, however by this time Poly Styrene's mental state was causing concern, after she came on stage at a Rock Against Racism gig at Victoria Park in April with a completely shaven head, after having been subjected to what she later described as "a personal trauma": the band's manager, Falcon Stuart, who was also Poly's boyfriend, made a porno film, and this caused an understandable rift in their relationship. Somewhere around this time she also saw what she believed was a UFO, and this unhinged her further.
It was strongly believed that the beleaguered individual in 'Identity' was actually Poly herself:
When you look in the mirror do you smash it quick?
Do you take the glass and slash your wrists?
Did you do it for fame, did you do it in a fit?
Did you do it because you read about it?"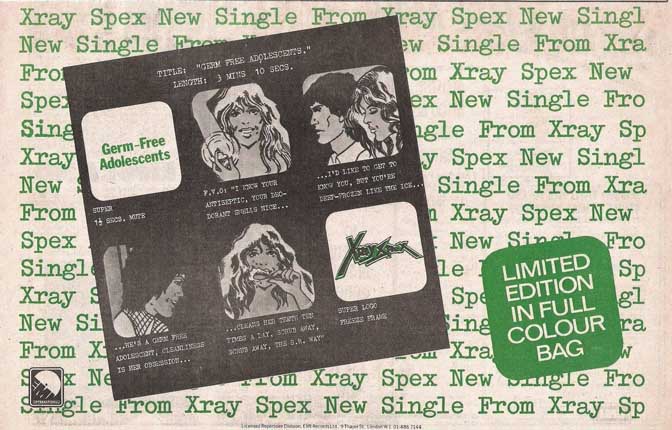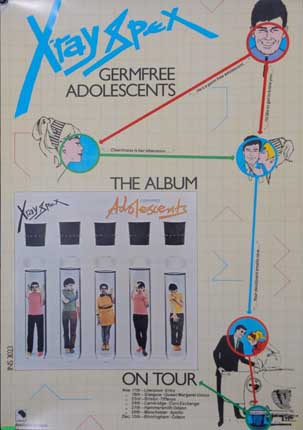 All of which would explain the long time it took their debut LP, Germfree Adolescents, to reach the stores: November 1978! It would also explain why it contained no less than five previously released recordings: both sides of the first two EMI singles and a remix of the A-Side of the third, the excellent Germ Free Adolescents, which had come out to much acclaim in October. No matter: the album is a masterpiece, with speedy guitars, pop hooks aplenty and a disdain for the veneer of conformity of modern society. This cracking LP reached no 30 in the UK charts stayed for over three months, making it a success. (According to Punk 77 the backing tracks for the LP were probably recorded as far back as November 1977 and Ted Bunting played saxophone on some, if not many, of the songs.)
However, January 1979 saw the BBC airing a documentary entitled Who Is Poly Styrene?, recorded for their flagship documentary series Arena, which showed her looking and sounding very unhappy and fed up, a far cry from the lively, enthusiastic person who recorded 'Oh Bondage Up Yours' little more than a year before.
However, one last single, the almost jazzy Highly Inflammable, suggested Styrene was tiring of punk, and the group split up shortly after over musical differences. Actually, Styrene had issues other than music: she considered her hallucination to be of a religious nature, and in 1980 abandoned rock music almost entirely on the boring Translucence (1980). She joined the Hare Krishna movement in 1983 and recorded a handful of solo singles in the mid-'80s.
Live At The Roxy Club captures the group in truly shambolic form, and is for completists only, although there's some fun to be had from the abundance of sloppy chord changes and bum notes. Obsessed With You is equally pointless unless you really must have every X-Ray Spex record, being a collection of rough demos with plenty of background hiss.
After a decade of inactivity punctuated only by the few solo singles mentioned above, Styrene reformed X-Ray Spex and even managed to get Logic back on board, but Conscious Consumer (1995) was a terrible comeback, with plodding songs, wafer-thin production and far too much religious imagery (how many references to sacred cows can one album take?). Even Stiff Little Fingers' Flags And Emblems was better than this lame duck.
__________________________________________________________________________
DISCOGRAPHY
Subsequent studio albums: Conscious Consumer (1995).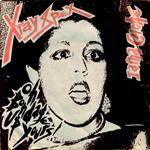 Oh Bondage Up Yours! (7"/12", 1977)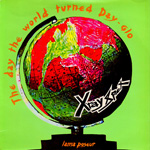 The Day The World Turned Day-Glo (7", 1978)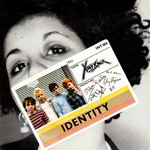 Identity (7", 1978)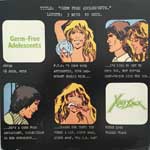 Germ Free Adolescents (7", 1978)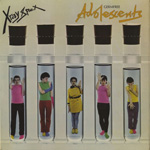 Germfree Adolescents (LP, 1978)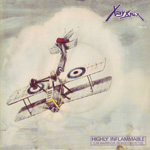 Highly Inflammable (7", 1979)
Extraneous Releases
Live At The Roxy Club (LP/CD, 1991)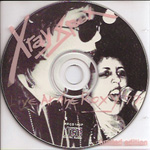 Live At The Roxy 77 (CD, 1991)
Obsessed With You - The Early Years (LP/CD, 1991)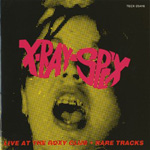 Live At The Roxy + Rare Tracks (CD, 1993)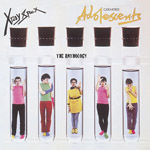 The Anthology (2xCD, 2001)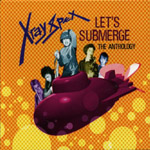 Let's Submerge - The Anthology (2xCD, 2006)
I Am A Cliché (2xLP, 2019)
Bootlegs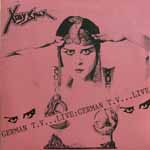 Live German T.V. (7", 1989)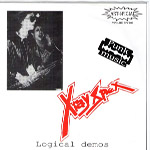 Logical Demos (7", 1990)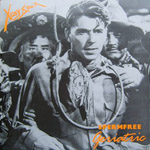 Spermfree Geriatric (LP/CD, 1990)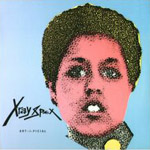 Art-I-Ficial (LP, 1990)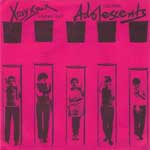 Volume One: Germfree Adolescents (7", 1990)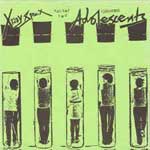 Volume Two: Germfree Adolescents (7", 1990)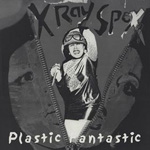 Plastic Fantastic (LP, 2001)
The Day New York Turned Dayglo (LP, 2003)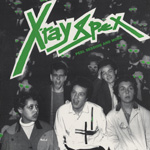 Peel Session And More (LP, 2009)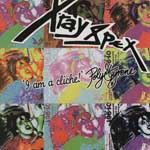 I Am A Cliche! (LP, split with Poly Styrene, 2011)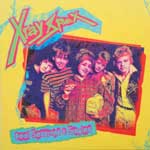 Peel Sessions & Singles (LP, 2014)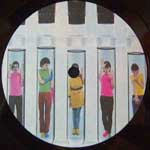 Warrior In Woolworths (7", 2014)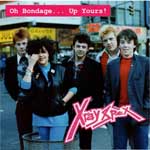 Oh Bondage... Up Yours! (7", 2016)
Various Artists
The Roxy London WC2 (Jan-Apr 77) UK LP 1977 (Harvest): Oh Bondage! Up Yours
Guillotine UK 10" LP 1977 (Virgin): Oh Bondage! Up Yours
Ce N'Est Pas De La Couille, Voici La New Wave - New Wave Greatest Hits France LP 1977 (Ariola): Oh Bondage Up Yours!
Hope & Anchor Front Row Festival UK 2xLP 1978 (Warner Bros): Let's Submerge
Burning Ambitions (A History Of Punk) UK 2xLP 1982 (Cherry Red): Identity
Fun, Filth And Fury! UK CD 1991 (Virgin): Oh Bondage Up Yours! / I Am A Cliche
Punk Explosion Live UK CD 1995 (Carlton Home Entertainment Limited): Plastic Bag
The Best Punk Album In The World ... Ever! 2 UK 2xCD 1996 (Circa): The Day The World Turned Day-Glo
1-2-3-4 Punk & New Wave 1976-1979 UK 5xCD 1999 (Universal): Oh Bondage Up Yours!
Live From The Roxy UK CD 1999 (Castle): Oh Bondage Up Yours / I Am A Cliche
Sniffin' Glue: The Essential Punk Accessory UK CD 2003 (Castle): I Am A Poseur
No Thanks! The '70s Punk Rebellion US 4xCD 2003 (Rhino): Oh Bondage Up Yours! / The Day The World Turned Day-glo
The Roxy London WC2 - A Live Punk Box Set UK 6xCD 2005 (Castle Music): See entry for tracks
1977: The Year Punk Broke UK 3xCD 2019 (Cherry Red): Oh Bondage Up Yours
__________________________________________________________________________

Links
Punk 77 - A long and extremely detailed band bio plus opinions/reviews
Punk icon Poly Styrene dies at 53