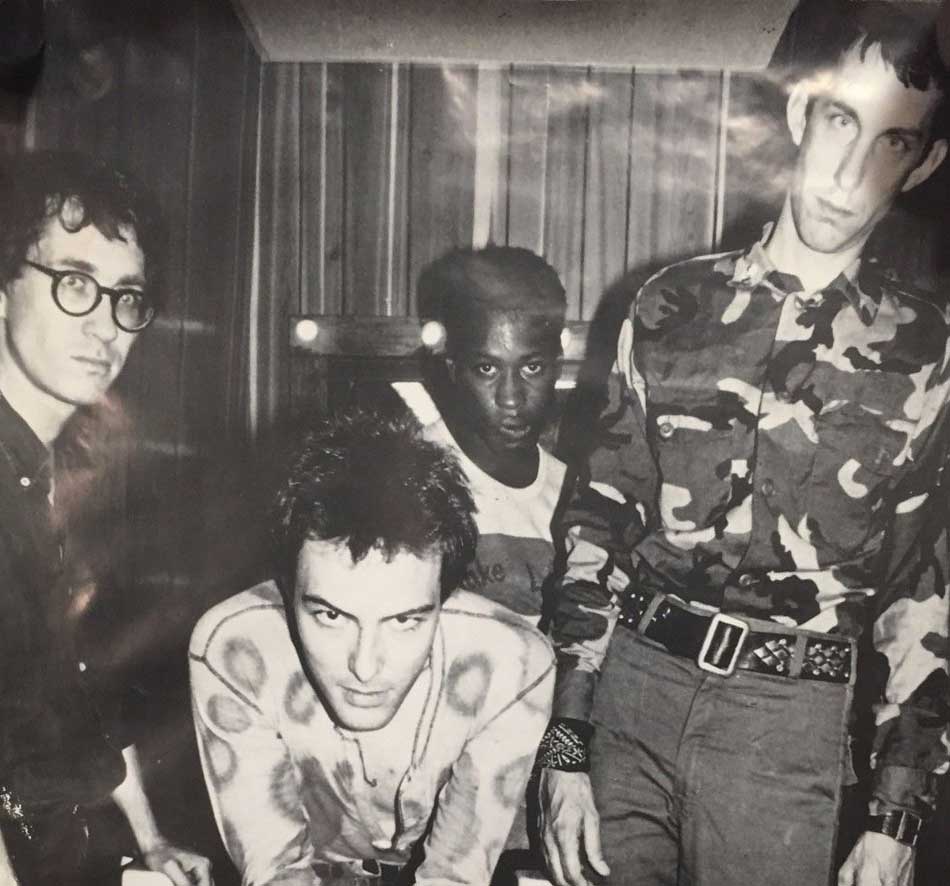 Formed: San Francisco, California, USA
Considered by many to be the best hardcore band ever, Dead Kennedys were a truly awesome prospect. East Bay Ray was one of the first guitarists to infuse punk with surf, and Klaus Fluoride and Ted Slesinger (later replaced by D.H. Peligro) made an explosive rhythm section. Their deadly weapon was their singer and chief songwriter Jello Biafra. Lately coming across as something of a political conspiracy nut, Biafra was one of the genre's true originals. With a unique quavery voice he would pick holes in the American Dream with a ferocity and intelligence that belied his age (he was only in his teens when the Kennedys formed in 1978), using shock tactics and sarcasm.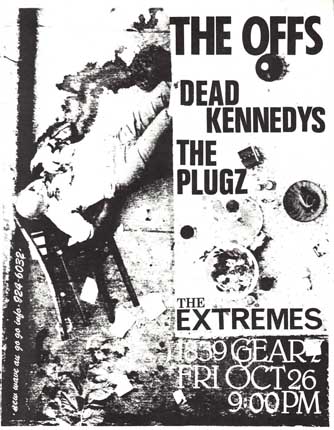 Unfortunately, the subsequent years hasn't done anything to enhance their reputation for integrity and commitment to punk idealism. Biafra's Alternative Tentacles label continues to promote underground acts such as D.O.A. and Nomeansno, if you can afford their overpriced CD's that is, and a lawsuit was launched against Biafra by Peligro, East Bay Ray and Fluoride, accusing Biafra of "stealing" their music and withholding royalties. The other three won, securing ownership of the name Dead Kennedys and prompting not only the release of an unnecessary live album (Mutiny On The Bay) and digitally re-mastered reissues (on Matador) of the five albums but also a reformation of the band, without Biafra! (Brandon Cruz of Dr Know was roped in as Biafra's inadequate replacement.)
But, a bit of history.
Band Bio Part 1 (1978-1982)
The band formed in 1978 as a quintet featuring Biafra (vocals), East Bay Ray (guitar), 6025 (guitar), Klaus Fluoride (bass) and Ted (Bruce Slesinger) (drums).
East Bay Ray: I put an ad in the paper. There was one in the newspaper and up one in a music store that handled independent records. Biafra saw the one in the independent record store and Klaus saw the one in the paper, called me up, and rehearsed in my garage, here in Oakland, California. Biafra and I started writing songs together and then we got Klaus involved and we worked up a bunch of songs. And then we were auditioning drummers. We didn't get the drummer until a week before the first show. 'Dog Bite' was a Klaus song. I know Klaus originally wanted it 6/4 time and the band changed it to 4/4 time. Don't worry, that's music methodology. 6/4 time is more of a waltz. 'Ill In The Head' has weird time signatures, 13/8. 6025 was another guy from the California suburbs. In San Francisco, the early scene, we would do shows at the San Francisco Arts Institute, stuff like that, and I loved the early shows because you'd have a punk band, you'd have a pop band and you'd have an art band, all on the same bill. The scene in San Francisco was really creative.
The band made its first public appearance supporting The Offs and Negative Trend at the Mabuhay Gardens that July.
Klaus: We had about a twenty-minute set that we were so wired nervous about that we went through in about twelve minutes or so. People were doing what they do for opening bands, and that is just sitting at the tables, staring, and Biafra would have nothing to do with that and immediately, y'know, leapt off the stage and started taking peoples' beer pitchers and pouring them on them, knocking their drinks over, stuff like that, getting people generally riled up. Biafra had been going to shows there a lot and stage-diving whether or not he was in the band, so he was known by some of the kids, and they started coming up to the front, and by the end of twelve minutes we had a pile of people up front already. Which was pretty cool. 6025 had never played anything like a live show in his life before and one of the things some kid did was wrap the guitar chord around himself – I think it might have been Bruce Lose from Flipper – and 6025 didn't know what to do. He's just standing there, so I said, "Unplug your fucking guitar and plug it back in!" and he's like, "Ah, okay" The whole thing was like a panic all the way through but it was fun. So that was what I was looking for basically: something that would be out of control slightly.
This lineup lasted into 1979, and can be heard on Live At The Deaf Club. 6025 departed that year.
Klaus: He was and is an interesting character. He went from playing with us to playing with Snakefinger. You can tell the stuff that he had the most influence on because it is some of our stranger stuff. One that didn't even get released until recently, which was 'Gas Light', that's on the Deaf Club album; 'Ill In the Head' was a 6025 thing. 'Forward To Death' was primarily, or at least partially, one of his ideas. He really did bring in a cool angle, personality wise, he and specifically Biafra were having a hard time getting on with each other. I think 6025 wasn't willing to bend as much as the rest of us are with…he'd bring in something that he'd want to play exactly, and he'd have a part for everybody, or something like that, and it wouldn't end up being like that. 'Religious Vomit' was another one he wrote. That was the other thing, he was mad we couldn't play 'Religious Vomit' fast enough. "PLAY IT FASTER!!" And we played it damn fast. He was fairly inflexible about his babies as he brought them in. And the songs even changed after time we did them on stage and the time we recorded them.
The band carried on a four-piece, 1979 also saw Biafra famously funning for mayor of San Francisco, coming fourth and prompting the city create new legislation prohibiting mayoral candidates for running under assumed names.
ABOVE: Press clippings from 1979/80. "A Talent To Annoy" is from Smash Hits 11th December 1980.

Their debut single came out that July: California Über Alles was an attack on California's then-governor Jerry Brown. Brown was essentially a hippie, and Biafra hated hippies intensely. The release (on their own label) put them on the musical map and introduced their initial modus operandi: biting, hilarious lyrics bleated and squealed over slashing distorted surf guitars, all wrapped up in extremely catchy melodies, with a healthy dash of weirdness thrown in for good measure.
The single was subsequently pressed on Optional Records and picked up by Bob Last's UK label Fast Product, where it was released to sensational sales and great reviews. It actually featured in the first Independent Charts in the UK and stayed there for 70 weeks, peaking at Number 4.
The group's second single - issued on Cherry Red in the UK and Optional Music in the US - Holiday In Cambodia was even stronger, and is probably their quintessential, defining song. It boasted a classic B-Side, the scorchingly hot 'Police Truck'. It too enjoyed a lengthy run in the Indie Chart, climbing to Number 2 in a 63 week chart run. Astonishingly, despite the huge sales associated with this, it did not dent the regular UK Charts at all. Suitably enthused, Cherry Red stumped up the cash for an LP.
East Bay Ray: After the Bob Last single 'California Uber Alles' came out in the UK, I guess it was the first kind of underground American band to be successful. I mean, they had bands on major labels, like the Ramones and such were successful in the UK, but we were the first kind of underground American band to be successful there.

An agent called up and wanted us to do some shows in England and we said, "Sure, but we just lost a whole bunch of money going to New York". We saved it from gig money, y'know, and when you're playing to thirty people it doesn't really pay for the 'plane ticket there. So he called back a few weeks later and said, "Y'know, getting a tour here on one single's not gonna work; how about I find you a record company and you record an LP?" We said, "Okay".

So eventually he and Iain McNay of Cherry Red Records got back in touch with us and offered us the finance for the recording, which we did, and that was specially for Rotting Vegetables. I remember when Cherry Red gave us the advance we said, we'll spend half of it on the recording, we'll keep the other half because we may never see the money again, in music. We made Fresh Fruit for $6,000, and we recorded that on a 16-track.
The A-Sides of the first two singles ended up on Fresh Fruit For Rotting Vegetables in totally different versions. Although it has rather thin production it is in many ways the American punk album of the '80s. It is by turns hilarious and frightening, as Biafra and co work their way through such topics as slum housing ('Let's Lynch The Landlord') and the neutron bomb ('Kill The Poor') at breakneck speed, while retaining melodies. Each and every track is great: 'California Über Alles' and 'Holiday In Cambodia' are still among the most potent political statements ever made by a rock band, while 'I Kill Children', 'Funland At The Beach' and 'Stealing Peoples' Mail' are sick, sick, sick. A twisted version of 'Viva Las Vegas' adds to the fun. Highly recommended.
Naturally, the LP ran into censorship issues. The first UK and US pressings both featured a photo of some cheesy-looking band on the back cover, which the DK's had used without permission. The owners of the photograph objected and the cover was re-worked for subsequent US pressings: the first batch had the photo replaced by a blank space with the message "PICTURE CENSORED: Stay tuned for further details", and it was then re-pressed with a totally different photo (of four anonymous middle aged people on a sofa). The UK just doctored the photography so that all the heads were removed, and continued to press and re-press the LP with a variety of differently-coloured rear sleeves.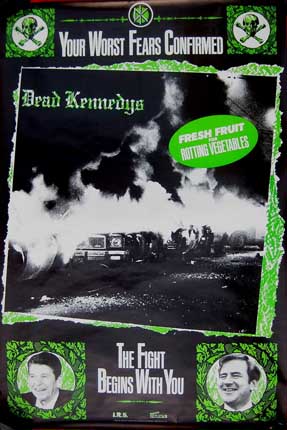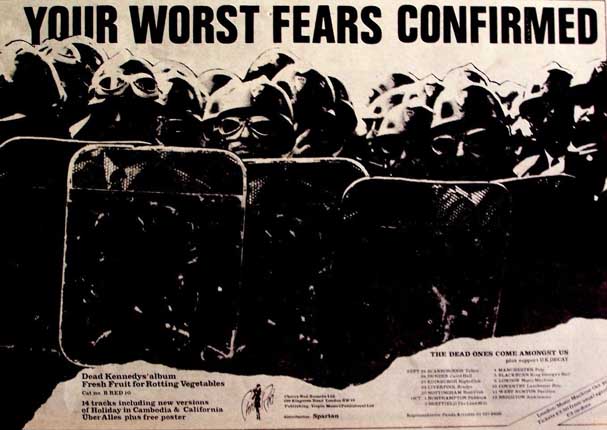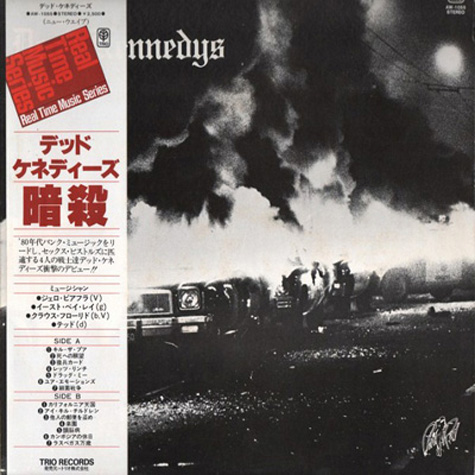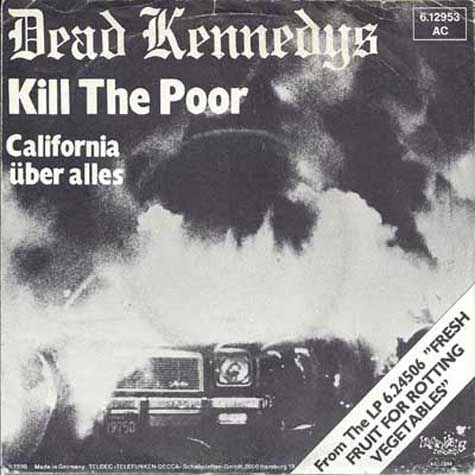 ABOVE: The first LP as issued in Japan, and 'Kill The Poor' in Germany, with 'California Über Alles' on the flip.
That October 1980, a track from the debut album was issued as a single in the UK, where it reached No 49 in the proper charts. Kill The Poor was the single's name, and it was another bona fide classic. The much anticipated Top Of The Pops appearance did not materialise.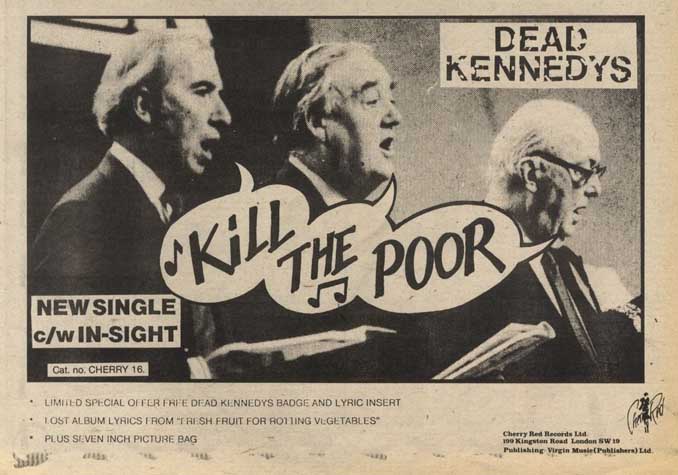 So, with a handful of big-selling UK releases and increased presence Stateside, Biafra and the Dead Kennedys were rapidly becoming the stars of hardcore punk, with all that entails. Biafra might have been a self-elected spokesman for the scene - and some people hated him for it - but he was certainly an articulate and very charismatic one. This, coupled with his insatiable desire for discovering and promoting punk bands and the music he released through his record label Alternative Tentacles, made him an important figure. He organised bills, ensured they were run correctly, and became an outspoken critic of nazi arm-band toting punks.
During this period the DKs were courted by two major labels, Polydor and A&M. A&M lost interest when they couldn't convince the band to change its name. The Polydor affair remains surrounded by intrigue and accusations, with East Bay Ray allegedly pressuring the rest of the band to sign with them and Biafra threatening to leave the group if they did. East Bay Ray, for the record, says he was never in favour of the deal. Any road up, Polydor decided not to sign the band.
April 1981 saw the release of Too Drunk To Fuck, on IRS/Faulty Products/Alternative Tentacles in the US and Cherry Red in the UK. A self-explanatory tune, it was a Top 40 hit in England, again without any radio play. As per the LP, in the US it was spotted by censorious types and the band was eventually forced to cover the offending name of the record with stickers. This they did in typically sarcastic fashion: "CAUTION: You are the victim of yet another stodgy retailer afraid to warp your mind by revealing the name of this record so peel slowly and see..." The single marked the debut of new drummer D.H. Peligro (Darren Henley), whose powerful attack subsequently propelled the band into a much more hardcore sounding direction. (Ted had left to pursue a career in architecture.)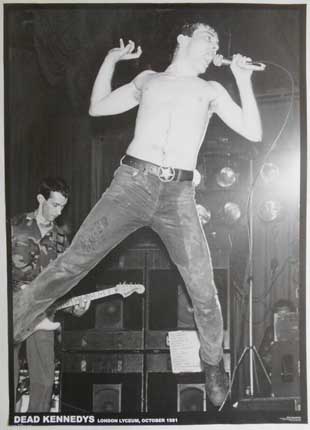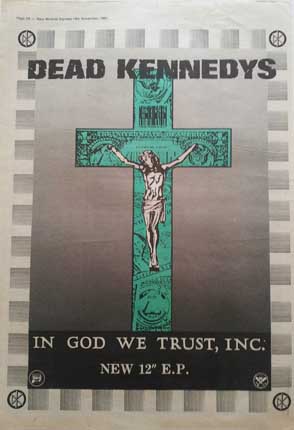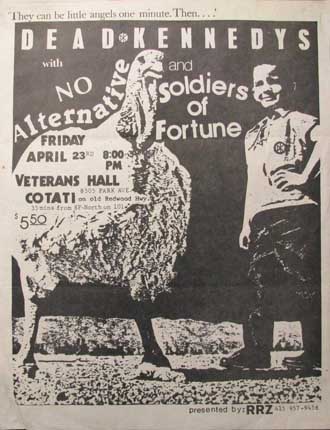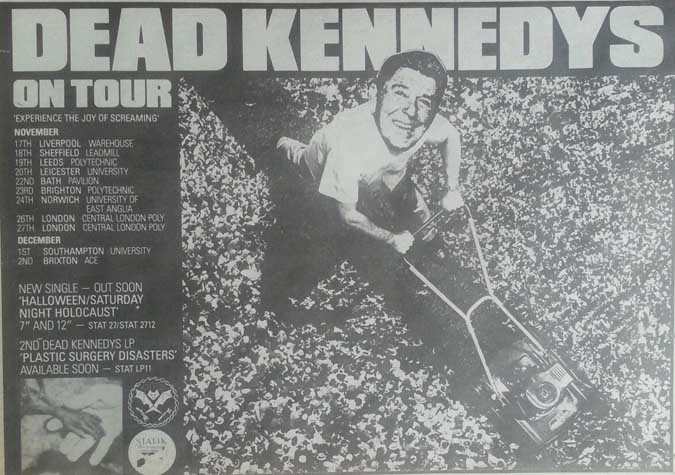 The first fruits of this evolution was the 8-track 12" EP In God We Trust, Inc., which came out that November. Gleamingly produced, the band were even more forceful on such blood-curdling cuts as 'Nazi Punks Fuck Off' and 'Religious Vomit', slowing down for 'We've Got A Bigger Problem Now' (a re-working of 'California Über Alles' that has Jello playing a demented lounge lizard). People who have an avowed aversion to Biafra's distinctive vocal style rate this as their best record, chiefly because the astonishing velocities give him few opportunities to sound weird.
Album number two, 1982's Plastic Surgery Disasters was musically more adventurous and the lyrics more thoughtful, if no less angry. Thematically it is split into two halves: side one's chief concern is individualism, or rather most peoples' lack of it, side two more overtly sociopolitical. 'Well Paid Scientist' should strike a chord with anybody beaten down by their jobs, 'Halloween', 'Buzzbomb' and 'Winnebago Warrior' question why people are so afraid of 'being themselves', 'Terminal Preppie' is an assault on college mores, 'Bleed For Me', Riot', 'I Am The Owl' point the finger at state control. A fabulous record in every respect, it makes one realise how good the bad old days were. It is very highly recommended. According to Wikipedia: "The album's cover features a withered starving African child's hand being held and dwarfed by a white man's hand, a picture that had won the World Press Photo award in 1980, taken in Karamoja district in Uganda by Mike Wells." It sure does, and works as a parody of the famous E.T. image too.
ABOVE: Punk Lives #1, 1982 (Article), and Sounds cover from October 1982
Part 2 (1983-1986)
The end of 1982 saw the start of a long period when he band did not make any new records. Instead, it continued tour the United States, as well as Europe and Australia. Biafra concentrated on running Alternative Tentacles, issuing a plethora of records but his favourite punk bands: Christian Lunch, T.S.O.L., The Fartz, Geza X, D.O.A., Hüsker Dü, MDC, Butthole Surfers, The Crucifucks, Toxic Reasons and others. Along with SST and Dischord, the label became synonymous with DIY alternative culture in the US. Klaus Flouride, meanwhile, issued a 12" single, Shortnin Bread, and LP, Cha Cha Cha With Mr. Flouride. (Biafra had made his first foray into extra-curricular activities in 1981 with the experimental The Witch Trials.)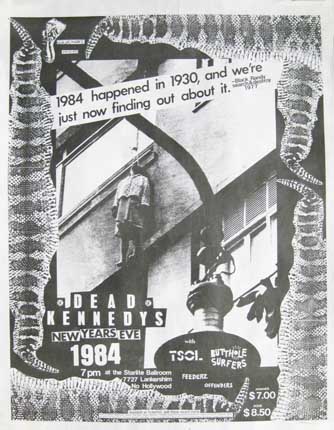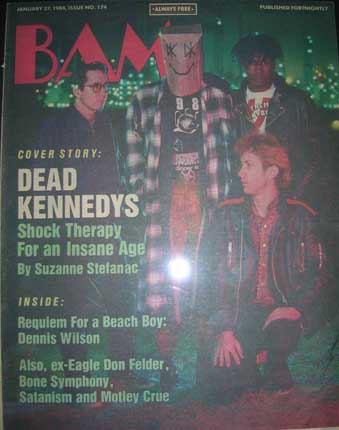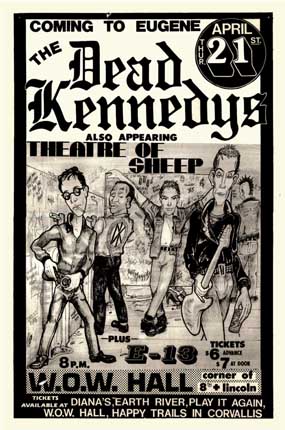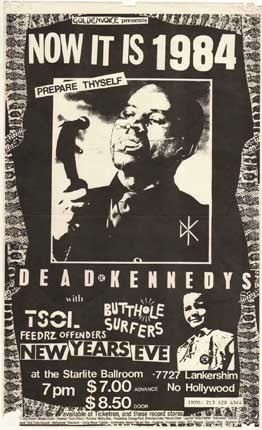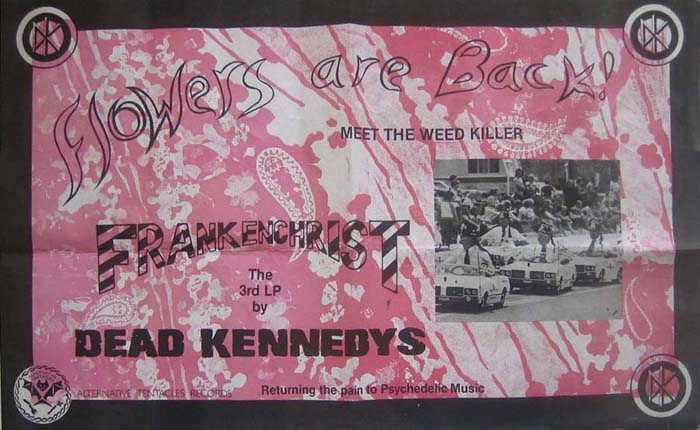 The long await for new vinyl ended with the group's most political statement yet, Frankenchrist. Only ten songs this time, the elongated format simply gives Biafra more time to paint a picture of an unfair, depressing and ludicrous world, yet as ever there is much humour. 'MTV Get Off The Air', 'Stars And Stripes Of Corruption' and 'A Growing Boy Needs His Lunch' are striking, in turns amusing and alarming, with complicated arrangements, authoritative drumming, doomy bass and spiky guitar lines that penetrate your psyche and stay there. No sooner had the album been released than Biafra was in trouble with the law again, over a poster by H.R. Giger, which was given away with it. The offending article was 'Penis Landscape'. Deemed "obscene", Biafra was charged with 'distributing harmful matter' and hauled before a judge. The case was thrown out of court two years later, by which time the band was no more.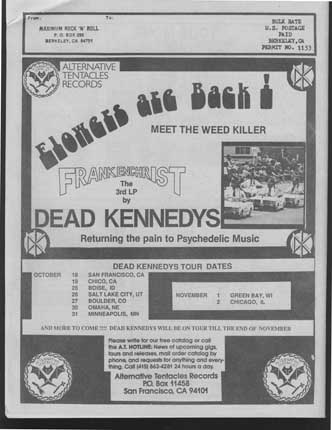 ABOVE: Maximum Rocknroll tour advert: "Flowers Are Back! Meet The Weed Killer". And the offending article.
The was, however, one last gasp. Bedtime For Democracy marked their last studio effort. 21 songs zip by with undiminished zeal,but although this is their fastest disc since 'In God We Trust' the potency is sapped either by Biafra's production or by cramming too much music onto each side. Either way, it sounded less effective and scorching than previous releases. Nonetheless, 'The Great Wall', 'Cesspools In Eden', 'Where Do Ya Draw The Line', 'Lie Detector' and 'Chickenshit Conformist' are among their best songs.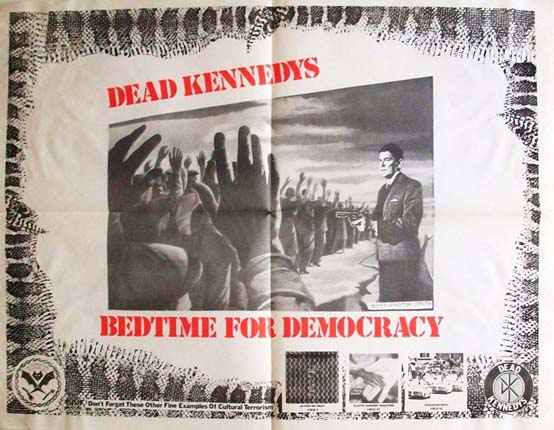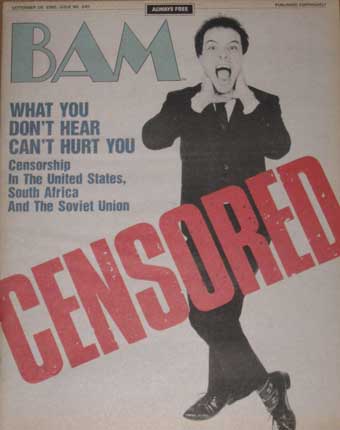 Give Me Convenience Or Give Me Death is a sarcastically titled collection of all the group's non-LP tracks (albeit without 'In God We Trust' and the UK 7" remix of 'Kill The Poor'). Augmenting the singles sides are a couple of hilarious compilation tracks ('Kinky Sex Makes The World Go Round' and 'A Child And His Lawnmower'), live material, including 'Pull My Strings', taken from a notorious performance before massed music industry bods, where Biafra lampoons the state of commercial music and Ray fires off some parodic heavy rock guitar. Check out a killer version of 'I Fought The Law', re-written as an attack on the LAPD for an infamous double-murder. As a bonus, there's a free flexi featuring some improvisation of the highest order ('Night Of The Living Rednecks'). Recommended.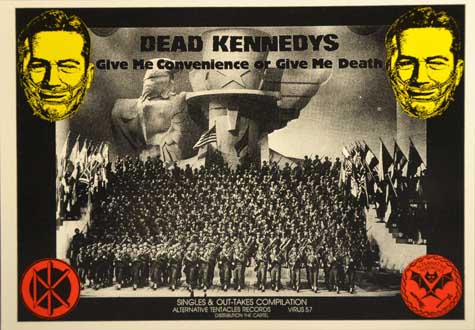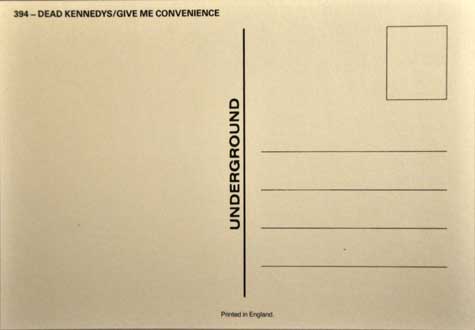 After the band split, Biafra and Fluoride embarked on solo careers.

For visual DK insanity, there are a handful of DVD's and videos. Dirk Dirksen Presents Dead Kennedys Live At The On Broadway (Cherry Red Films CRDVD 002N, Rhino Home Video RNVD 2001) features a full 1984 gig and is recommended. In God We Trust Inc., The Lost Tapes (Music Video Distributors) has vintage footage of the DK's recording the EP of the same name, although the recordings here deteriorated before they could be mastered, so this is not the EP you know and love; however, with extra live footage it is worth checking out. Finally, there's The Early Years Live – Target Video (Music Video Distributors DR-1097).
__________________________________________________________________________
DISCOGRAPHY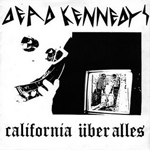 California Über Alles (7", 1979)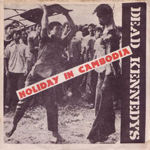 Holiday In Cambodia (7", 1980)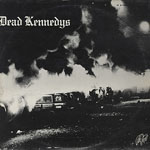 Fresh Fruit For Rotting Vegetables (LP, 1980)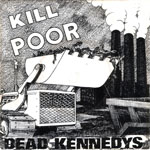 Kill The Poor (7", 1980)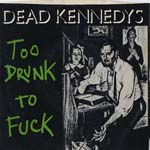 Too Drunk To Fuck (7", 1981)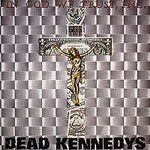 In God We Trust, Inc. (12", 1981)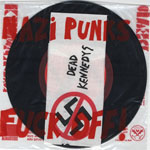 Nazi Punks Fuck Off! (7", 1981)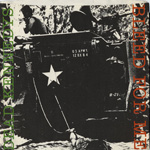 Bleed For Me (7"/12", 1982)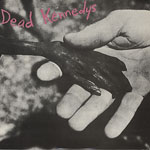 Plastic Surgery Disasters (LP, 1982)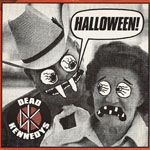 Halloween (7"/12", 1982)
Frankenchrist (LP, 1985)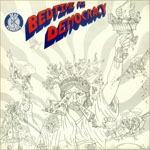 Bedtime For Democracy (LP/CD, 1986)
Extraneous Releases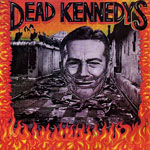 Give Me Convenience Or Give Me Death (LP+7"/CD, 1987)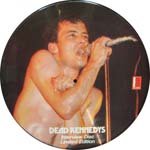 Interview Disc Limited Edition (LP, 1983)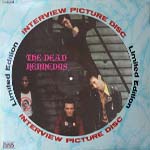 Interview Picture Disc (LP, 1984)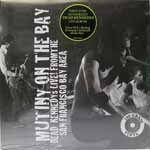 Mutiny On The Bay (LP/CD, 2001)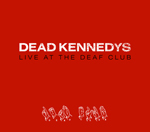 Live At The Deaf Club (CD, 2004)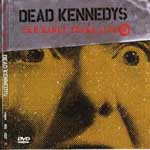 The Early Years Live (CD/DVD, 2004)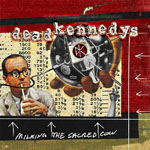 Milking The Sacred Cow (CD, 2007)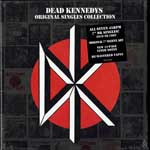 Original Singles Collection (7x7", box set, 2014)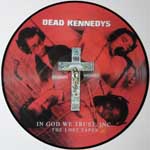 In God We Trust, INc. - The Lost Tapes (11"+DVD, 2014)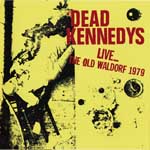 Live…The Old Waldorf 1979 (LP/CD, 2015)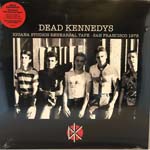 Iguana Studios Rehearsal Tape - San Francisco 1978 (LP/CD, 2018)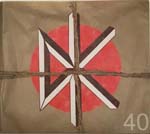 DK 40 (2xCD, 2019)
Bootlegs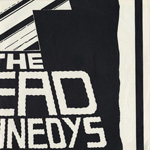 From San Francisco USA The Dead Kennedys In Concert (LP, 1982)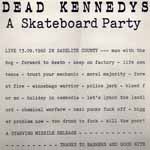 A Skateboard Party (LP, 1983)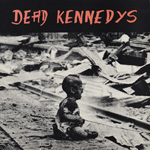 Life Sentence (LP, 1989)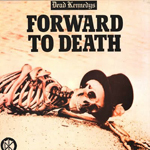 Forward To Death (LP, 1990)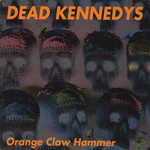 Orange Claw Hammer (CD, 1992)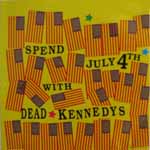 Spend July 4th With Dead Kennedys (CD, 1992)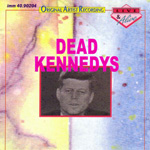 Live & Alive (CD, 1992)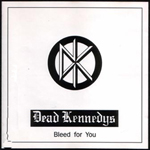 Bleed For You (CD, 1992)
Showdown (LP, 1993)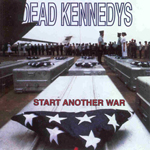 Start Another War (CD, 1993)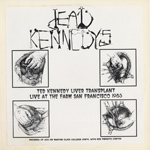 Ted Kennedy Liver Transplant: Live At The Farm San Francisco 1985 (LP, 1994)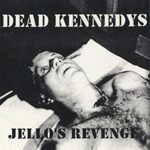 Jello's Revenge (CD, 1995)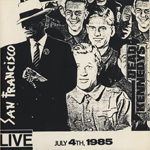 Live San Francisco July 4th, 1985 (LP, 1995)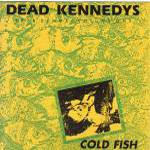 Cold Fish: 1978 Demos - Volume One (7", 1995)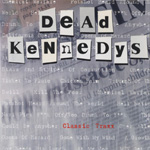 Classic Traxx (CD, 1995)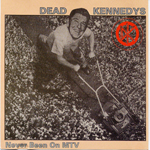 Never Been On MTV (CD, 1996)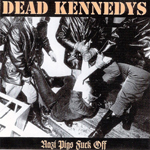 Nazi Pigs Fuck Off (CD, 1996)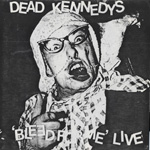 Bleed For Me Live (7", 1997)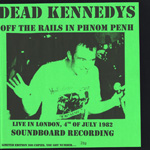 Off The Rails In Phnom Penh: Live In London, 4th Of July 1982 (LP, 2001)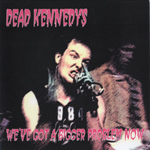 We've Got A Bigger Problem Now (CD, 2001)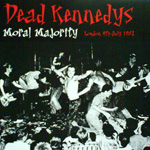 Moral Majority: London 4th July 1982 (LP, 2004)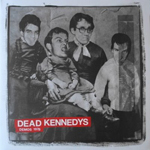 Demos 1978 (LP, 2005)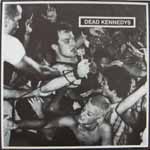 Dead Kennedys (LP, 2005)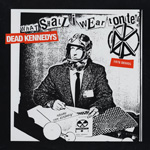 What Shall I Wear Tonite? - 1978 Demos (LP, 2006)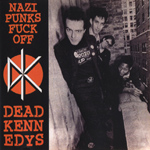 Nazi Punks Fuck Off (CD, 2007)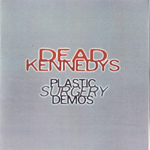 Plastic Surgery Demos (CD, 2007)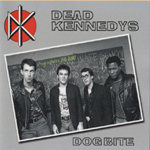 Dog Bite (CD, 2007)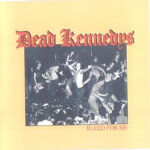 Bleed For Me (CD, 2008)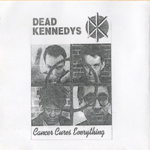 Cancer Cures Everything (CD, 2008)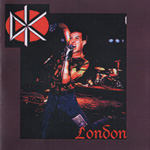 London (CD, 2009)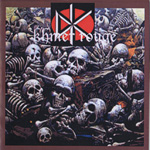 Khmer Rouge (CD, 2009)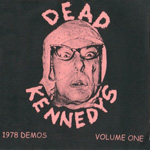 1978 Demos - Volume One (7", 2009)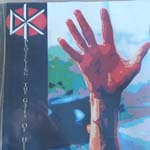 Protecting The Gates Of Hell (2xCD, 2009)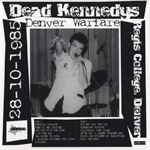 Denver Warfare: 28-10-1985 Regis College, Denver (LP, 2010)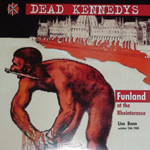 Funland At The Rheinterasse - Live Bonn October 15th 1980 (LP, 2010)
Plastic Surgery Demos 1982 (LP, 2011)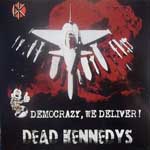 Democrazy, We Deliver! (10", 2012)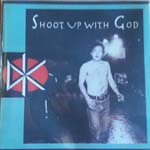 Shoot Up With God (2xCD, 2012)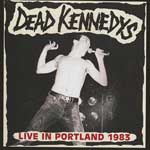 Live In Portland 1983 (10", 2013)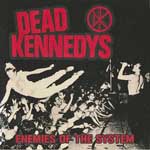 Enemies Of The System (7", 2013)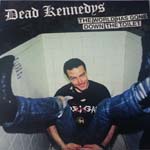 The World Has Gone Down The Toilet (LP, 2016)
Videos & DVDs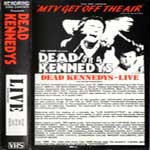 Live In San Francisco (VHS, 1985)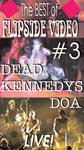 The Best Of Flipside Video #3 (VHS, split with D.O.A., 1994)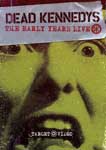 The Early Years Live (DVD, 2001)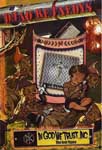 In God We Trust, Inc. - The Lost Tapes (DVD, 2003)
Various Artists
Can You Hear Me? Music From The Deaf Club US LP 1980 (Optional/Walking Dead): Police Truck / Short Songs / Straight A's
Let Them Eat Jellybeans! US LP 1981 (Alternative Tentacles): Nazi Punks Fuck Off
Wake The Dead US 7"-Flexi 1981 (Take It! Magazine): Nazi Punks
Punk And Disorderly UK LP 1982 (Abstract): Kill The Poor
Wargasm UK LP 1982 (Pax): Kinky Sex Makes The World Go Round
Not So Quiet On The Western Front US 2xLP 1982 (Alternative Tentacles): A Child And His Lawnmower
Rat Music For Rat People US LP 1982 (Go!): Forward To Death / I Am The Owl
Wave News - The New Generation Of Music Germany LP 1982 (Intercord): Too Drunk To Fuck
Burning Ambitions (A History Of Punk) UK 2xLP 1982 (Cherry Red): Holiday In Cambodia
International P.E.A.C.E. Benefit Compilation UK/US LP 1984 (R Radical): Kinky Sex Makes The World Go `Round
Katastrophe No. 10 On Tape !! Germany Tape 1984 (Schrei): Untitled (Live)
Lovedolls Superstar US LP 1986 (SST): One-Way Ticket To Pluto
59 To 1 Cassette Nr. 14 US Cass 1987 (59 To 1): I Fought The Law
Maggie, Maggie, Maggie; Out! Out! Out! UK LP 1987 (Anagram): Kill The Poor
Rat Music For Rat People Vol. I, II & III US CD 1987 (CD Presents): I Am The Owl

Cherry Red Records - The Punk Singles Collection UK CD 1995 (Anagram): Holiday In Cambodia / Police Truck / Kill The Poor / In-Sight / Too Drunk To Fuck / The Prey
Punk Anderson's Favourites Germany 2xCD 1995 (Starving Missile): Short Songs

1-2-3-4 Punk & New Wave 1976-1979 UK 5xCD 1999 (Universal): California Uber Alies
New Rose Story 1980 - 2000 France 4xCD 2000 (Last Call): Nazi Punks Fuck Off
No Thanks! The '70s Punk Rebellion US 4xCD 2003 (Rhino): California Über Alles

__________________________________________________________________________
Links