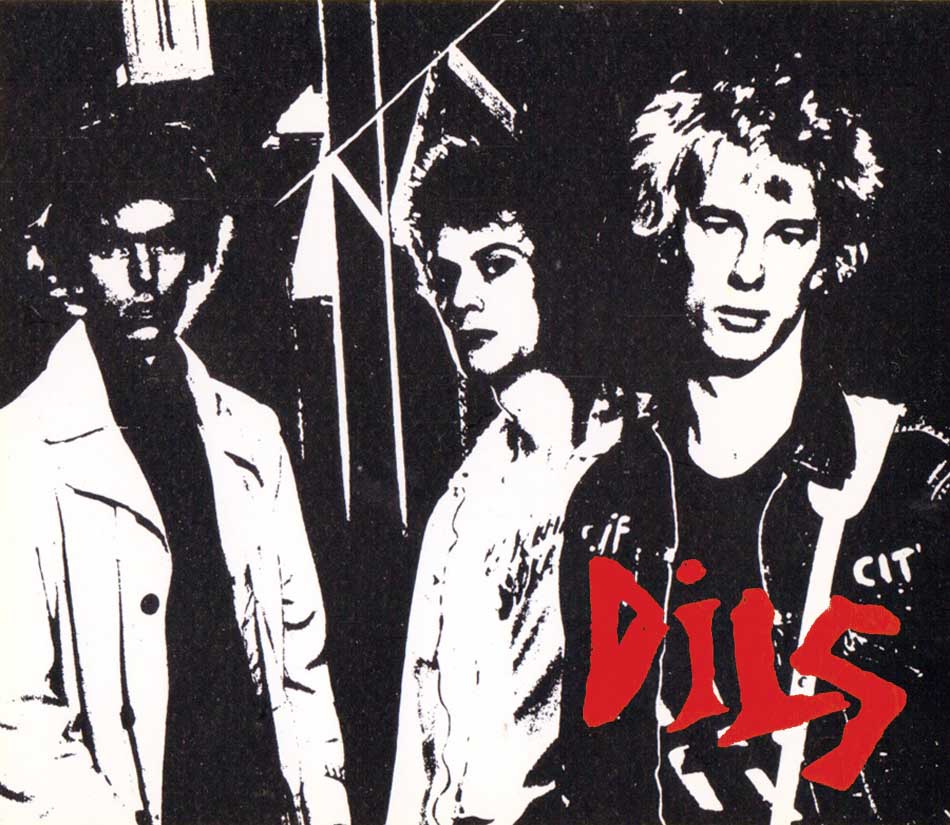 Formed: Carlsbad, North County, San Diego, USA
"It's fine to love the Sex Pistols, but that's England. We are talking about America."
- Chip Kinman, New Wave magazine, 1977
The Dils were the most political American punk band active in 1977, They came across as Commies, which was very controversial at the time. Back then, being a pinko was enough to get you killed, or at least attacked in the street. While just about everyone in the L.A. scene zoomed in on The Damned or Sex Pistols as their prime influences,The Dils took notice of The Clash. And they were clearly listening to The Clash a lot, hence the vague resemblance to the Clash on their first two singles, I Hate The Rich and 198 Seconds Of The Dils (both 1977). With scratchy, biscuit-tin production, the four adrenaline-shots on these 45s last less than seven minutes in total and they are essential, directly addressing such topics as the rich-poor divide and the complacency of hippies.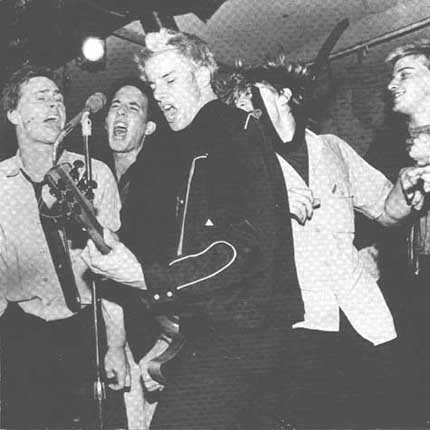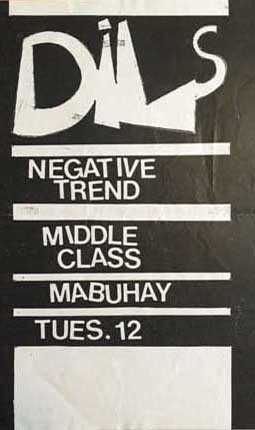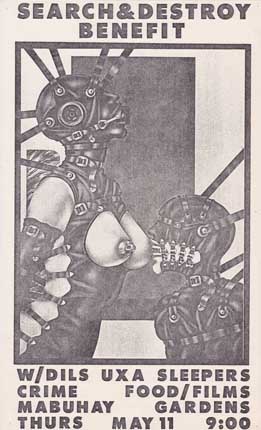 They actually formed in Carlsbad (an affluent coastal resort city in the northern region of San Diego County) before moving first to San Francisco - where bassist Tony Kinman was briefly in the Avengers) and swiftly to L.A.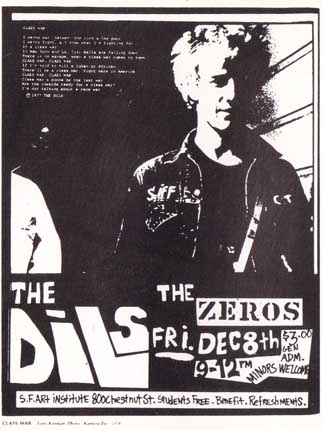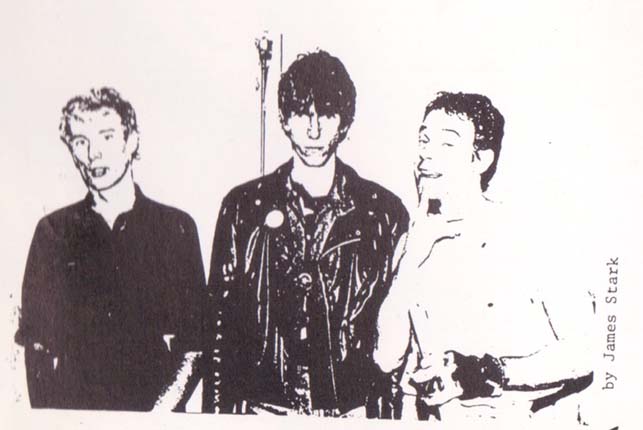 Released on What Records, 'I Hate The Rich' was classic punk protest:
"I hate the rich, they should dig the ditch
I hate the rich, gotta life without a hitch
I hate the rich, I don't want their money
I hate the rich, And it ain't so funny"
Dangerhouse
stepped in at this point and
198 Seconds Of The Dils
was released later the same year, with the A-Side 'Class War' their defining song. It was later covered by
D.O.A.
, but the original was a proto-hardcore bombshell in itself, a US version of 'White Riot' of unbridled fury:
"I want a war, between the rich and the poor
I wanna fight and know what I'm fighting for
In a class war...
In New York and L.A., city halls are falling down
There's no escape, when a class war comes to town
In a class war..
Class war, class war, this war, that war, class war, last war"
'Mr Big', on the flipside, was both melodic and angry, a great combination by any standards.
" When you go downtown, you're driven in your car
While I take the bus--twice as long to get half as far
Sneaking in at 2 AM--walking on your toes
So over confident, you think that no one knows
And you hate me
And I hate you
Hey Mr Big well now I know the truth
When the walls come down, I'll be there to see
The look on your face when you see me"
Sham 69's 'Hey Little Rich Boy' could almost be classed as a re-write.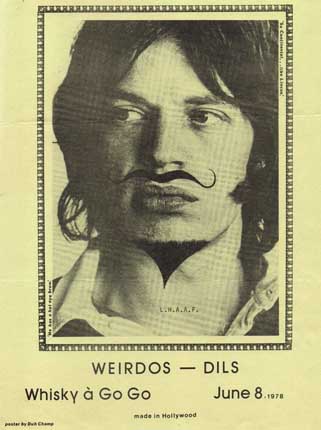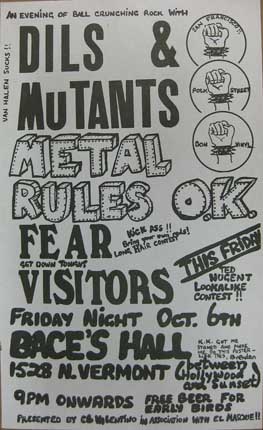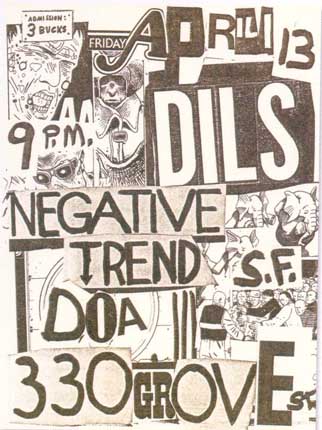 ABOVE: Flyers for 1978 shows
After a two year gap, Chip and Tony Kinman, who were the axis of the trio, returned with a three-sided EP, Made In Canada, which was a far more melodic affair, offering hints at their future as leaders of the country-punk band Rank & File. It was their last record,
All seven of these studio cuts, an unreleased demo ('Blow Up!') and a load of poorly recorded live material formed the basis of Dils Dils Dils. It goes without saying that it is required listening. The crappily recorded live tracks on side two, from 1978-1979, demonstrate how strong their arsenal of material was, making their inability to record an album all the sadder.
Live! compiles fourteen songs recorded at gigs between 1977 and 1980, and among singles sides like 'You're Not Blank' and 'It's Not Worth It' are nearly-as-good numbers like 'Gimme A Break' and 'Modern Don Juan'.
Quoted in 1977 as saying that "all great revolutionaries are conscious of the fact that the revolution never ends", the Kinmans have carried revolutions since, teaming up with Alejandro Escavado as Rank And File, which lasted a few years, and then forming the punk-industrial Blackbird.
__________________________________________________________________________
Lineup 1
Jeffrey Scott - lead vocals
Josef Marc - drums
Tony Kinman - bass
Chip Kinman - lead guitar
Lineup 2
Chip Kinman - guitar, vocals
Tony Kinman - bass, vocals
Andre Alqover - drums
Lineup 3
Chip Kinman - guitar, vocals
Tony Kinman - bass, vocals
Rand McNally - drums
Lineup 4
Tony Kinman - bass, vocals
Chip Kinman - guitar, vocals
Bill Chobotar AKA Zippy Pinhead - drums
Lineup 5
Chip Kinman - vocals, guitar
Tony Kinman - vocals, bass
John Silvers - drums
__________________________________________________________________________
DISCOGRAPHY
Singles & Albums
I Hate The Rich (7", 1977)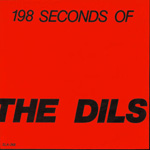 198 Seconds Of The Dils (7", 1977)
Made In Canada (2x7", 1980)
Extraneous Releases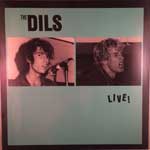 Live! (LP, 1986)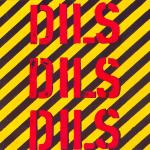 Dils Dils Dils (LP/CD, 1990)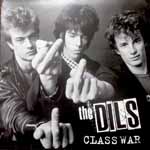 Class War (LP/CD, 2000)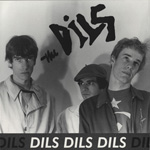 Dils Dils Dils (LP/CD, 2001)
Various Artists
Saturday Night Pogo US LP 1978 (Rhino): Mr. Big

Rat Music For Rat People US LP 1982 (Go!): Blow Up!
What Is It. US LP 1982 (What Records?): I Hate The Rich

Rat Music For Rat People Vol I, II & III US CD 1987 (CD Presents): Blow Up!
Me Want Breakfast - The Dangerhouse Collection US LP 1987 (no label): Mr. Big / Class War
What Stuff US LP 1990 (Iloki): I Hate The Rich / You're Not Blank / What Goes On (Live) / Red Rocker's Rule (Live)
Dangerhouse Volume One US LP/CD 1991 (Frontier): Class War
Dangerhouse Volume Two: Give Me A Little Pain! US LP/CD 1993 (Frontier): Mr. Big
We're Desperate - The L.A. Scene (1976-79) US CD 1993 (Rhino): Mr Big / I Hate The Rich
No Thanks! The '70s Punk Rebellion US 4xCD 2003 (Rhino): Mr. Big
Dangerhouse: Complete Singles Collected 1977-1979 Spain 2xCD/14x7" 2013 (Munster/Frontier/Dangerhouse): Class War / Mr. Big
__________________________________________________________________________
Links
Dementlieu Punk Archive - An awesome mine of interviews and photos