Formed: London, England, UK
Jimmy Edwards - vocals
Ray Simone - guitar
Steve Wilkes - guitar
Mark Steed - bass
Martin Lee - drums

Punky power pop band stuck on an unfriendly label which didn't go to any great pains to market them, despite Action Replay being a superior single. They flopped miserably.
Lead singer/songwriter Jimmy Edwards had previously played in The Neat Change, allegedly the first ever skinhead band and also the band which played the Marquee more than any other. The Neat Change released a single for Decca in 1968 called 'I Lied To Auntie May', but due to record company pressure this was actually a psychedelic number which did not represent their live sound. As Edwards told Alex Ogg: "It will cost you a fortune to find that record now, but I think it's shit!"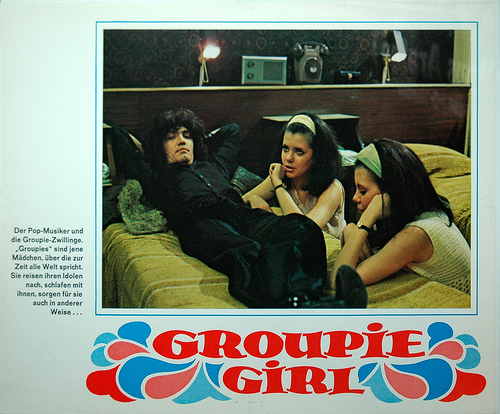 Edwards next surfaced in English Rose, appearing in and performing music for the ultra obscure Groupie Girl, a minor sexploitation flick about a groupie who tries shagging her way through a band called Opal Butterfly. Two viewpoints from IMDB: "Too bad the music sucked in this film or else it would have been rated a 1/2 star higher by me"; "Has a brilliant (but sadly unavailable) soundtrack". It was released in France as The Pimps of Perversion (great title!).
Edwards and songwriting partner Linton Guest embarked on a short career, releasing singles as Guest and Edwards ('All Alone', 1972), The Washington Flyers (a Roxy Music-esque band which had a near-hit with 'Another Saturday Morning' in 1974), and Stumpy ('Make Me A Superman' in 1974). The pair also wrote songs and/or produced for Linda Kendrick, Steve Elgin and Baz. Don't worry if these names and singles mean nothing to you. Hits they were not. Edwards did a lot better when he discovered Carl Douglas' 'Kung Fu Fighting' and was also involved in signing Kilburn & The High Roads to Pye Records.
Masterswitch were formed in 1976 by Edwards and guitarist Ray Simone. Band members were selected via an advert in Melody Maker and a day of auditions. 1977 was spent gigging, including shows at the Roxy supporting Sham 69. They were also regulars at the Vortex, and would have appeared on Live At The Vortex - Volume One had they not objected to the terms and conditions of the deal.
They signed to Epic in early 1978 for, get this, a million quid. In retrospect you have to wonder why Epic bothered, especially for such a huge figure, because they sure as hell didn't know what to do with them, their one single - the poppy Action Replay - being issued without even the courtesy of a picture sleeve. The band (which by then was reduced to a quartet with Ray Simone having quit) then became embroiled in some kind of legal tussle between their UK label (Epic) and their American label (CBS, who saw world-dominating potential in the group), and although Masterswitch recorded demos these were not released until 2010's More Action Replay compilation. They played their last ever show at the Music Machine on May 15th 1978.
Edwards made some half-hearted attempts to solider on with a new band, and had approached Terry Chimes, but he decided instead to devote his time to writing songs for a band called Flintlock, and also worked with Sham 69 ("I helped write Questions And Answers and did bits and pieces on the record"). Edwards is still mates with Dave Parsons and in 2011 the former released 'Dare To Win', a single credited to "Sham 69 featuring Jimmy Edwards".
After Masterswitch split Edwards became a solo artist, and in 1983 he and guitarist Ray Simone formed Time U.K. with Rick Buckler (The Jam) and Danny Kustow (Tom Robinson Band).
__________________________________________________________________________
DISCOGRAPHY
Singles & Albums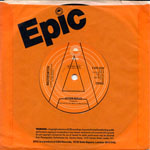 Action Replay (7", 1978)
Extraneous Releases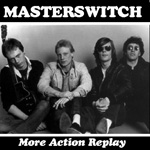 More Action Replay (CD, 2010)
Various Artists
Permanent Wave US LP 1979 (Epic): Action Replay
Teenage Treats Vol. 6 UK LP 1999 (Teenage Treats): Action Replay
__________________________________________________________________________
Links
Stewart Home - has an excellent in-depth interview with Jimmy Edwards