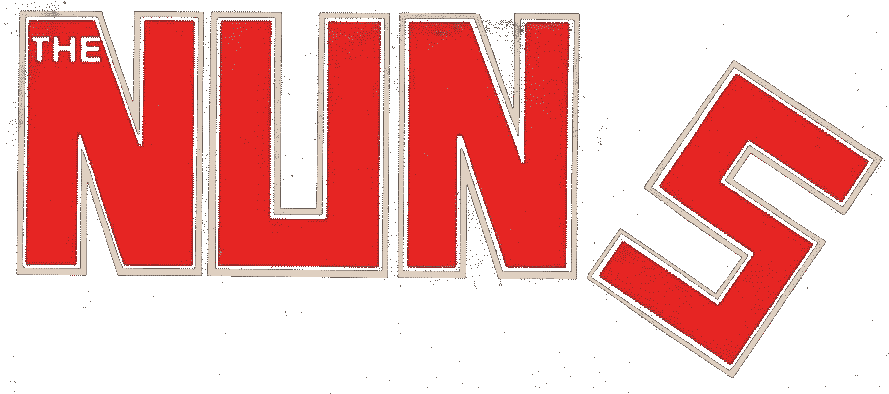 Formed: San Francisco, California, USA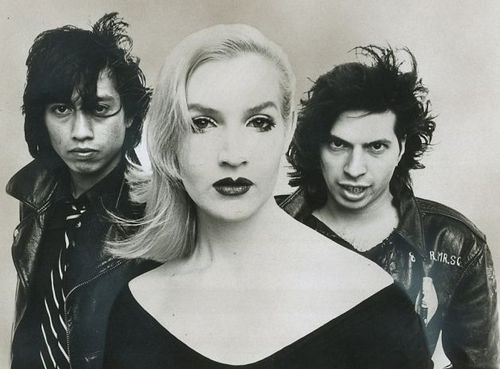 One of California's very first punk bands, The Nuns formed in 1975 (at roughly the same time as Crime) and were one of the most popular bands on the circuit. Their major claim to international fame was that they supported the Sex Pistols at the Winterland in February 1978. Lead singer Jennifer Miro has claimed that Sid Vicious actually overdosed at one of their parties. Their other famous connection is that their original guitarist and songwriter, Alejandro Escovedo went on to become something of an alt,rock singer of some note. It's a pity then the band's recorded legacy is so small.
Escovedo and Jeff Olener were film students at College of Marin when they formed the band in 1975, swiftly enlisting the services of Miro, who had been singing in a Doobie Brothers covers act, of all things, and 'gravely-voiced gay New Yorker' Richie Detrick. Olener, Detrick and Miro all assumed lead vocal duties, and of the three Miro was the only one who played an instrument, which made them interesting to look at.
The new band played its first shows in January 1976 and played the opening night at the Mabuhay Gardens that December, They were so popular that they ended up playing 2 sold-out shows a week there. Al Ennis: "The Nuns had a really good, powerful punk rock show. They were huge. Jennifer would hit the first couple of notes of a song, and the crowd would just go apeshit. It was real exciting". [Source: Something Better Change by Jack Bouleware and Silke Tudor]
The group were managed by Edwin Heaven, who arranged for "big, gigantic billboards and posters", and also radio spots for the band, which swelled their popularity considerably, making them the best known punk band in the area. Bill Graham offered to manage the band but demanded they drop 'Decadent Jew' from their set. They didn't, so he wouldn't. A series of bass players – Nola, Leslie Q, Mike Varney (future founder and proprietor of Shrapnel Records) - played with the band until by 1979 the lineup had settled to look like this: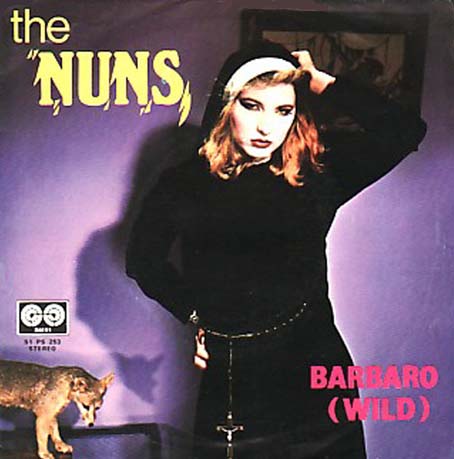 Jennifer Miro - vocals, keyboards
Richie Detrick - vocals
Jeff Olener - vocals
Alejandro Escovedo - guitar
Pat Ryan - bass
Jeffrey Raphael - drums
Despite offers from CBS and Sire to record them, the band's first three releases were all low budget singles. The first was The Nuns, one of SF's very first punk singles, which captures the band in concert in blazing, and I mean, blazing form, World War III is another live recording, as fast and furious as the debut, The Beat was actually credited to Los Nuns, probably because Miro wasn't on it, and while the A-Side is a slow burner that doesn't catch fire, 'Media Control' soars. And with this tiny legacy behind them, the band split during a New York tour in 1979.
Escovedo formed cowpunk band Rank and File with Tony and Chip Kinman of The Dils, and moved to Austin, Texas, while the other Nuns went back to San Francisco. Miro and Ryan formed The VIPs, and Olener moved once more, this time to Los Angeles where he formed 391.
However, it was either a sense of not wanting things being left unfinished - or a need for some quick cash - the group (sans Escovedo) reunited for a week in late April 1980 to record The Nuns. I used to like this record, but the more I hear it the worse it sounds, almost like a record company's idea of what a punk record sound like rather than a proper punk record.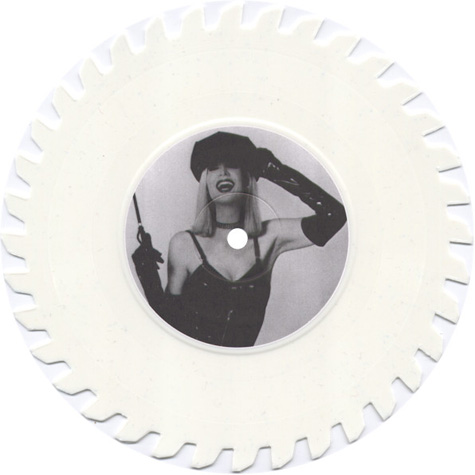 Miro interrupted her solo career (she had recorded a single under the name Marlene in 1984) to reform The Nuns in the mid-'80s with the 1980 lineup plus Don Ervin. Rumania (1986) came out on PVC Records just as the label went under, but its weak pop-rock-new wave wouldn't have done much anyway.
Miro and Olener were the only members who made it to the end of the decade, at which time they released Desperate Children (1990), a stab at stadium rock of sorts that went nowhere. The duo emerged with a new lineup in time for 4 Days In A Motel Room - Their Greatest Sins (1993), which offered mildly engaging pop punk and thoughtfully included the whole of the debut LP as an incentive for the public to part with its cash.
The band went into hibernation again, but have reformed and recorded several records since 1997, all of which are closer to goth rock than punk rock, and none of them - unlike Miro - are worth a wank. Miro has also made a couple of pilot for a television show about vampires, which are available along with vintage Nuns footage on a DVD, called The Nuns. It's really trashy, but fun. In the 1990s, Miro - who had also become a fetish model - contributed to recordings by Narada Michael Walden.
Miro: "To me The Nuns were really a cool band. We never sold out, we never made it big, we never became a big commercial thing. But so what? A lot of people don't make it in showbiz. I've been basically in and around showbiz people since then, and none of them make it either, so it's not just us. Showbiz is very, very cutthroat, very competitive. The weird thing is, I keep thinking it's going to end. But I'm still doing The Nuns. I'm still doing it."
But not anymore, She died of cancer in 2012.
__________________________________________________________________________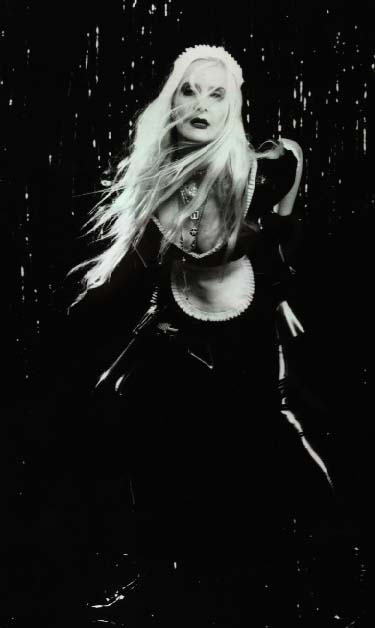 Lineup 1975-1979: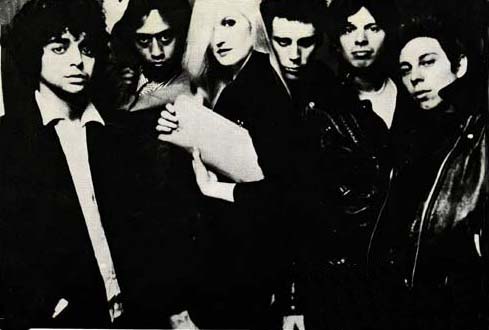 Jennifer Miro (real name Jennifer Anderson) RIP 2012 - vocals, keyboards
Richie Detrick - vocals
Jeff Olener - vocals
Alejandro Escovedo - guitar
Pat Ryan - guitar
Jeffrey Raphael - drums
Lineup 1980:
Jennifer Miro - vocals, keyboards
Richie Detrick - vocals
Jeff Olener - vocals
Pat Ryan - guitar
Jeffrey Raphael - drums
Lineup 1986: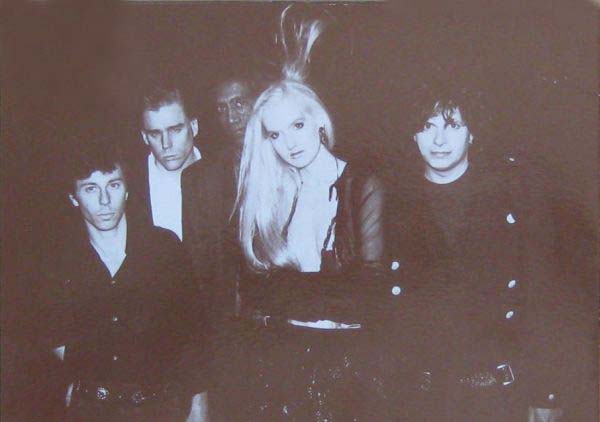 Jennifer Miro - vocals, keyboards
Jeff Olener - vocals
Pat Ryan - guitar
Jeffrey Rafael - drums
Don Ervin - ??
Michael Belfer (guitarist from The Sleepers and Tuxedomoon) also played with the band at some point during this time.
__________________________________________________________________________
DISCOGRAPHY
Subsequent studio albums: Desperate Children (1990), Naked Save For The Boots (2001), New York Vampires (2003).
Singles & Albums
The Nuns (7", 1979)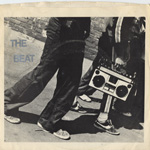 The Beat (7", as Los Nuns, 1979)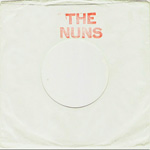 World War III (7", 1980)
The Nuns (LP, 1980)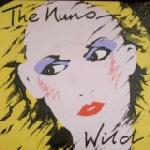 Wild (7", 1981)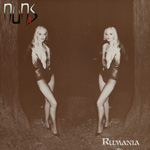 Rumania (LP, 1986)
Extraneous Releases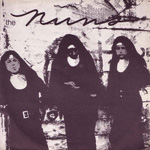 Savage (7", 1981)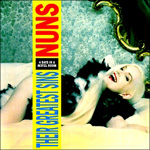 4 Days In A Motel Room - Their Greatest Sins (CD, 1993)
Bootlegs
Gimme Danger (LP, 1992)
CBS Demo 1977 (LP, 2017)
Various Artists
Experiments In Destiny US 2xLP 1980 (Bomp!): Wild
Rodney On The Roq US LP 1980 (Posh Boy): Wild
Experiments In Destiny US 2xLP 1980 (Bomp!): Wild
Where Is J.R.? Germany Tape 1982 (Schrott): Decadent Jew
Blood On The ROQ UK LP 1983 (Quiet!): Getting Straight
Posh Hits Vol. 1 US LP 1983 (Posh Boy): Suicide Child
'God Bless America' Posh Hits Vol. 1 UK LP 1985 (Fall Out): Suicide Child
The Best Of Rodney On The ROQ US CD 1989 (Posh Boy): Suicide Child
Killed By Death (Rare Punk 77-82) US LP 1989 (Redrum): Decadent Jew
The Posh Boy Story (More Or Less) UK CD 1993 (Damaged Goods): Suicide Child
Cupid's Revenge - The World's Most Romantic Punk Songs US CD 1994 (Continuum): Do You Want Me On My Knees
Punk Anderson's Favourites Germany 2xCD 1995 (Starving Missile): Decadent Jew
Live 105, Sf.Local.Bands US CD 1995 (Reel George Productions): Sex Dream
Killed By Dentistry Vol 1 US LP 2000 (Killed By Dentistry): World War III / Cock In My Pocket
__________________________________________________________________________
Links
Dangerous Minds - Jennifer Miro R.I.P.