Formed: Bradford, West Yorkshire, England, UK
A fairly typical anarcho-punk band, Anti-System were about as original as their name. That they evolved out of a band called The Insane (not to be confused with at least two other bands with that name) who themselves were "originally" (hah!) called Complete Disorder should give you an idea of how novel their ideas were. Nonetheless, their move from almost tuneful UK82-style hardcore to a more heavy metal influenced style played a part in the development of crust, so they warrant their footnote in punk history.
They first surfaced on the Punk Dead, Nah Mate compilation with 'Man's World' and 'Aftermath', and followed with their debut single Defence Of The Realm EP. Halfway through the recording of the EP bassist George was replaced by Mickey Knowles. In 1984 two new songs appeared on another Pax compilation, Bollox To The Gonads - Here's The Testicles ('Schoolboy', 'Why Should It Happen'), and these featured the last vocal rantings of Nogsy, who had left by the time of its release. (He went on to form a band called Zed). No Laughing Matter followed in March 1985, but as with their debut EP was let down by bad material and poor production, the new two-"singers" lineup and heavier sound accentuating previous comparisons with Antisect.
Their final EP, A Look At Life was notable for a move towards metal/thrash - again, how original! - and the song 'Leather, Bristles, Studs, Acne & Ignorance', a diatribe against GBH and their fans that sparked much hot debate in Bradford punk circles.
Shortly after the EP was recorded, vocalist Mick Teale and bassist Mark Keane (both of whom had joined in 1984) were sent to prison for doing over three butchers' shops and setting cattle free from a local abattoir, which spelled the end for the group.
__________________________________________________________________________
DISCOGRAPHY
Subsequent studio albums: At What Price Is Freedom? (mini-LP/CD, 2017)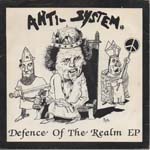 Defence Of The Realm EP (7", 1983)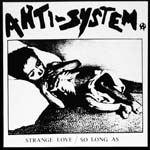 Anti-System/Morbid Humour (7", split, 1985)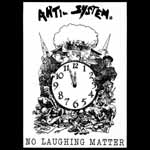 No Laughing Matter (LP, 1985)
A Look At Life (12", 1986)
Extraneous Releases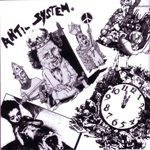 Discography 1982-1986 (CD, 2011)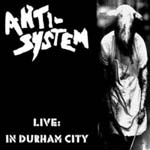 Live: In Durham City (LP/CD, 2019)
Demos & Tapes Demo (Tape, 1982)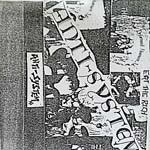 Anti-System (Tape, 1985) Live At The Manhattan Club, Bradford (Tape, split with Anorexia, 1988)
Bootlegs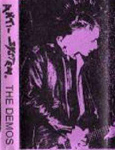 The Demos (Tape, 1990s)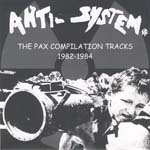 The Pax Compilation Tracks 1982-1984 (7", 2007)
Various Artists
Punk Dead - Nah Mate, The Smell Is Jus Summink In Yer Underpants Innit UK LP 1983 (Pax): Man's World / Breakout
Bollox To The Gonads - Here's The Testicles UK LP 1983 (Pax): Schoolboy / Why Should It Happen
A Potential Migraine UK Tape 1984 (Raising Hell Zine/Rabid Councillor Tapes): Why Should It Happen / Man's World
Symphonies For The Disaffected UK Tape 1985 (Beer Belly Tapes): Government Lies / Anti-Sniffing Song
Pax Records Punk Collection UK CD 1996 (Anagram): Government Lies / Schoolboy
Anti-War: Anarcho Punk Compilation Vol. 1: UK CD 2005 (Overground): Government Lies
What, No Meat? ?? Tape ???? (Massakre Therapy Punk Tapes): Wot! No Meat? / Animal Welfare (LP) / Animal Welfare
__________________________________________________________________________
Links
Anti-System: We Tell the Establishment to Fuck Off!