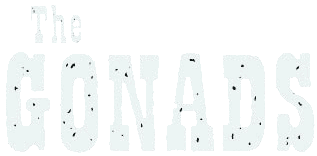 AKA: THE MAGNIFICENT GONADS / GARY AND THE GONADS / MAX 'N' GAL (THE BROTHERS GONAD)
Formed: Charlton, London South East London, England, UK
Oi!/Punk Pathetqiue also-rans led by Garry Bushell, Sounds scribe, one-time manager of Cockney Rejects (and The Blood) , mastermind of the Oi! albums, and latterly, a writer for The Sun. They tried very hard to be funny, but usually were not, although 'I Lost My Love To A U.K. Sub' is pretty good. Bushell's backing band in their early 80's heyday consisted of members of The Business and The Blood. At some point they were managed by so-called poet Garry Johnson. By the turn of the 90's they had mercifully stopped, but there have been numerous reformations since.
Despite Bushell's reputation as a right-winger (foisted upon him by the ignorant), he has never been a Nazi. The Gonads were vocal supporters of the Anti-Nazi League and played gigs for Prisoners' Rights. Old Boots No Panties is the only album by this lot I own, and it is suprisingly entertaining.

ABOVE: The Gonads in 2006. Gaz is on the left.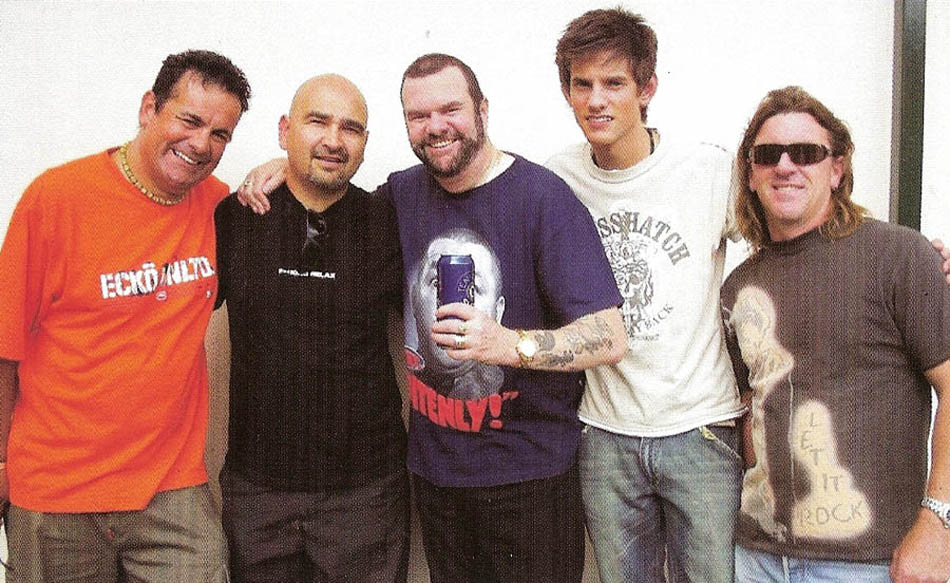 ABOVE: The Gonads in 2006. Gaz is in the middle.