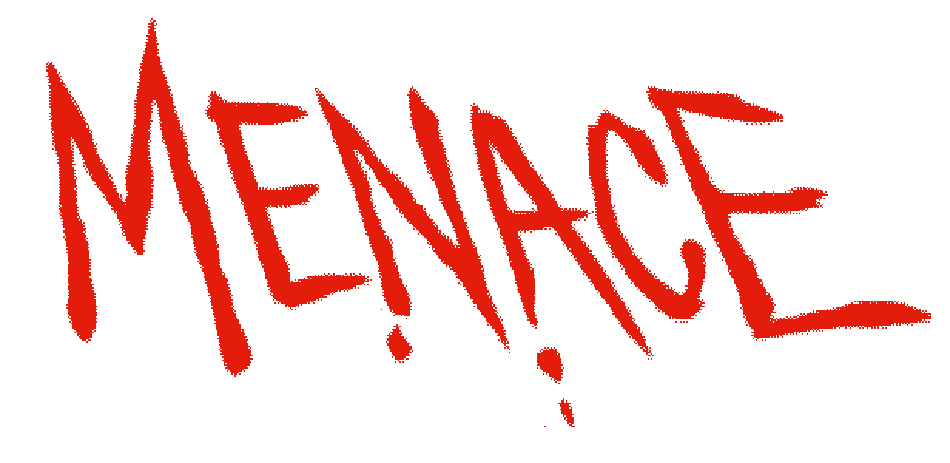 Formed: London, England, UK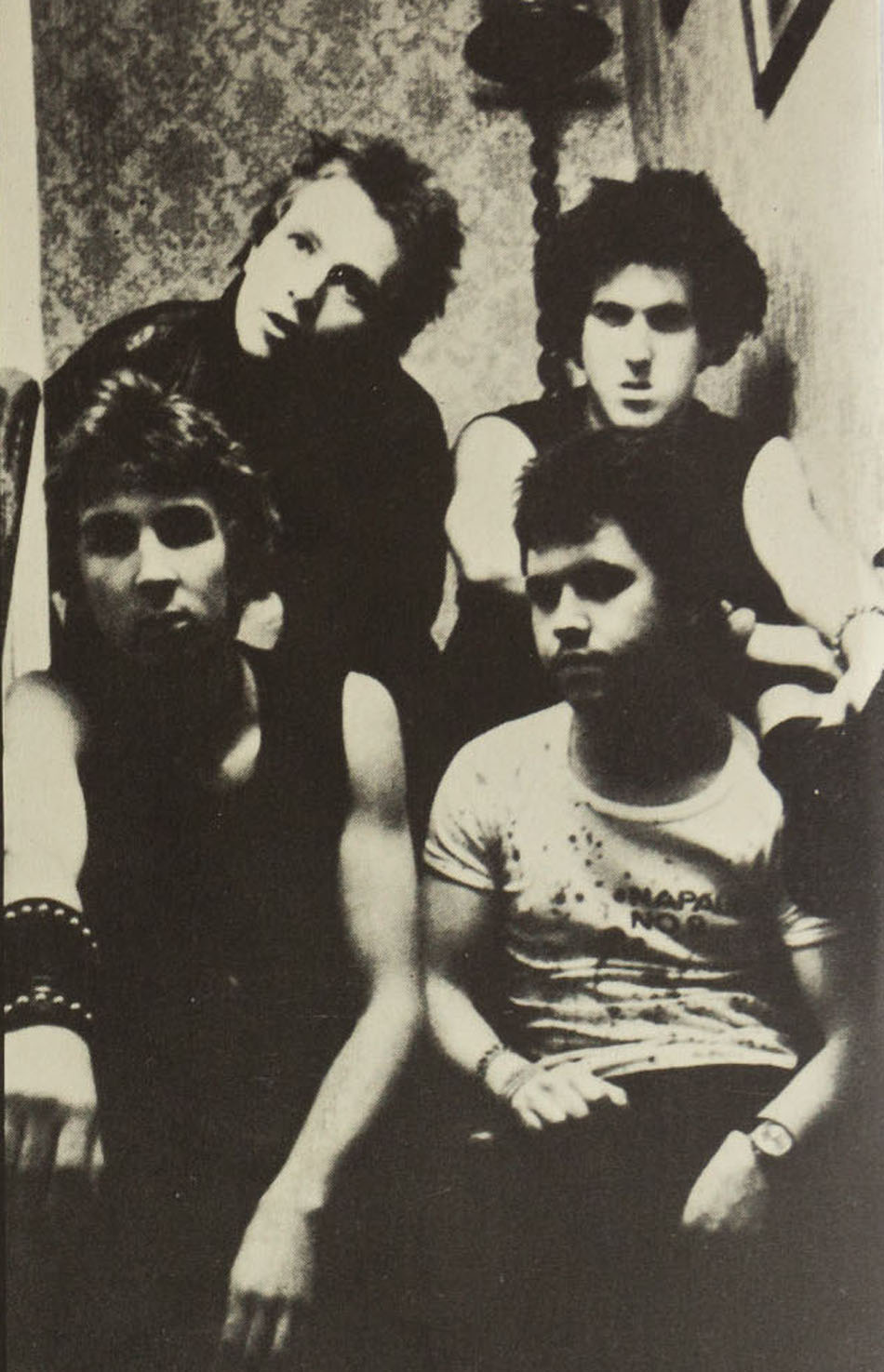 Armed with utterly ludicrous lyrics and the Cockney sneer of Morgan Webster, Menace represent the bridge between Slaughter & The Dogs and Oi!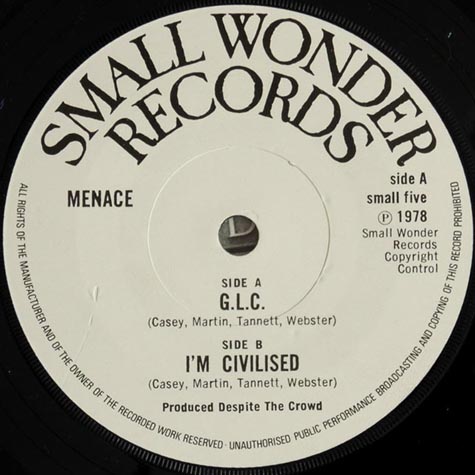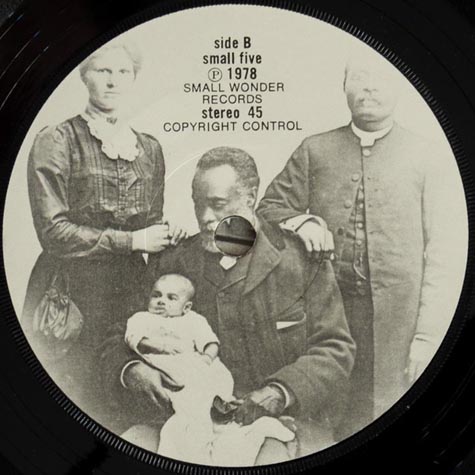 While they were initially active (1976-1979) they released only four singles, with one more coming out after they split, all on indie labels.
G.L.C.
, with it's "you're full of shit, shit, SHIT SHIT SHIT" remains their magnum opus, a shout-a-long protest anthem with Sham 69 guitars and an awesome football terrace vibe. Their other singles, one of which was produced by John Cale, are paler cuts from the same cloth. They split in 1979 but partially reformed with a new vocalist as Vermillion & The Aces in 1980.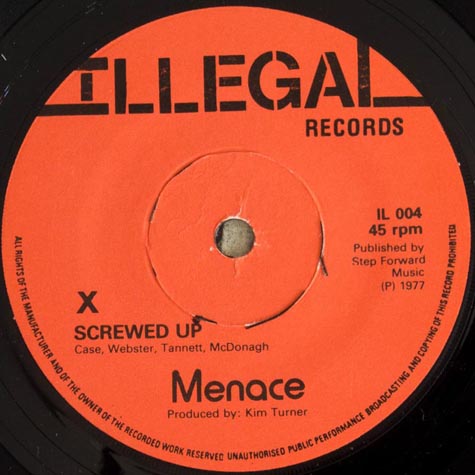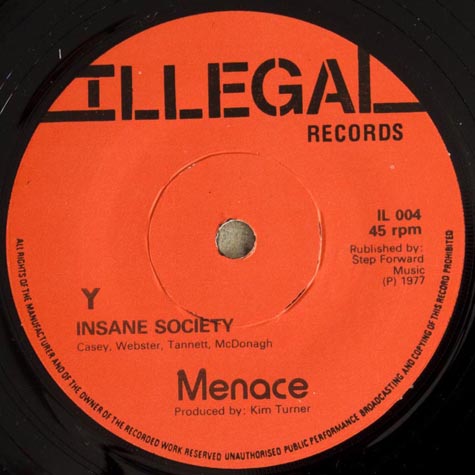 G.L.C. R.I.P.
compiles both sides of all five singles and is stirring stuff that will definitely appeal to fans of
Sham 69
and
The Business
.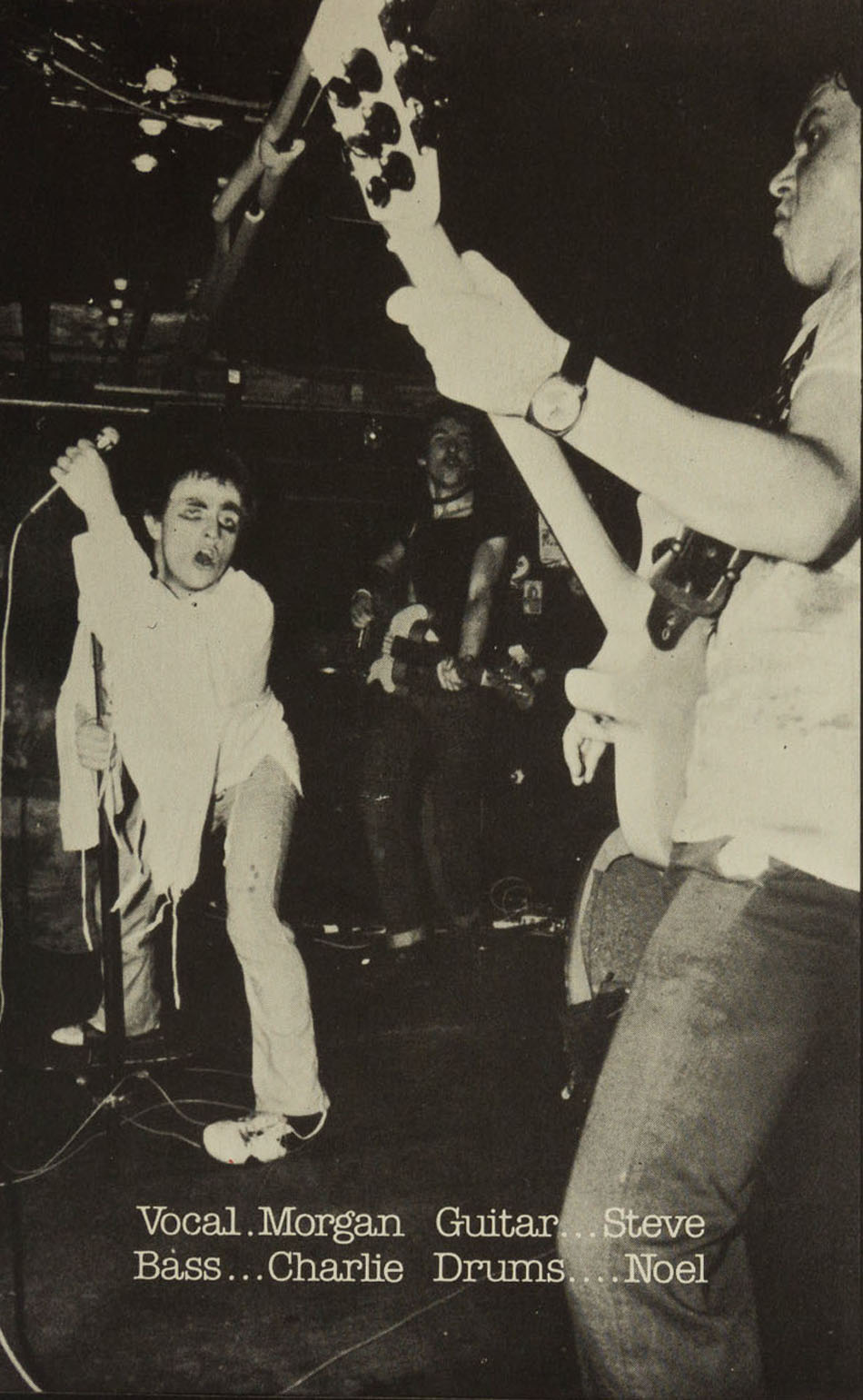 The band re-grouped in the late 90's with a new singer, John Lacey, to play festivals and pubs, and have released many new records, including a few albums.
CLASSIC LINEUP (1976-1979):
Morgan Webster - vocals
Steve Tannet - guitar
Charlie Casey - bass
Noel Martin - drums