Formed: Brighton, East Sussex, England, UK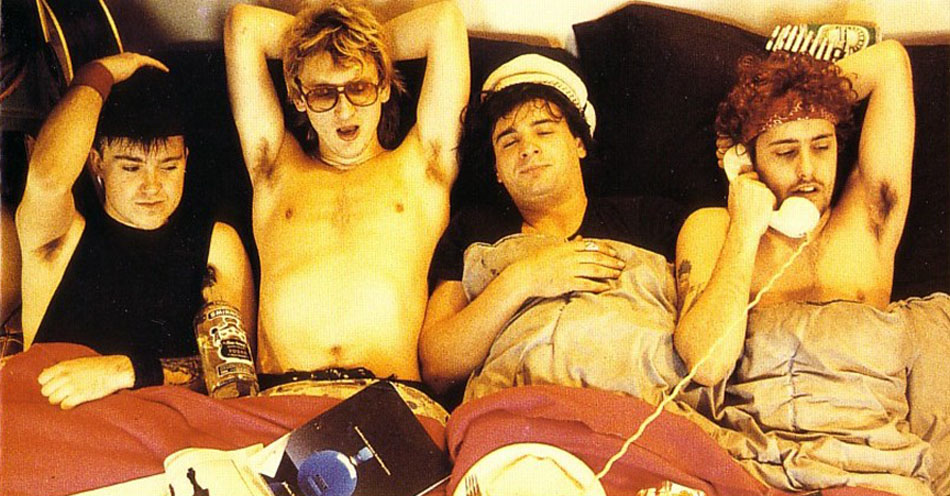 There's always room for lowbrow in rock and roll, and these punk/skinheads from Brighton are more than willing to provide it. Unusually for most bands of this ilk, they maintained a stable line-up for over fifteen years, singer Peter Bywaters and guitarist Del refusing to give up the ghost, and original rhythm section Trapper and Ogs staying loyal until the early nineties.
Therefore, the lineup for the first fifteen years or so was: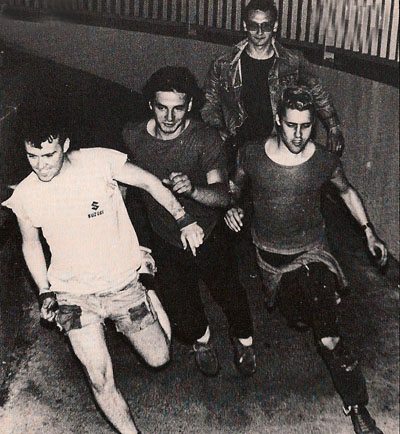 Peter Bywaters - vocals
Derek 'Del' Greening - guitar
Chris 'Trapper ' Marchant - bass
Mark Storr-Hoggins (Ogs) - drums
They first reached a nation-wide audience with 'Elvis Is Dead', a rather tame cut on the Brighton scene sampler
Vaultage '78
, which nonetheless earned them a certain notoriety, especially amongst teds, who found reasons to complain about the following lyrics:
Elvis had an heart-attack, 'cos he got too bleedin' fat.
He weighed nearly half a ton, he looked more like a pregnant mum.
Elvis is dead, Elvis is dead
Elvis is dead, Elvis is dead
Elvis is dead, Elvis is dead
Elvis is dead, Elvis is dead
Elvis had a gammy leg, he had a gammy head.
He had a gammy kidney, he's better-off dead.
In August 1977, Elvis met his fate.
But he couldn't get into heaven, 'cos he couldn't get thru the gate.
This inspired a song called 'Intensive Care', which is allegedly where Peter wound up after encountering some irate teds. This was one of two songs they contributed to Oi! The Album, with 'Maniac' and 'Transvestite' appearing on Carry On Oi! the next year. This national exposure led them to No Future, where they released two storming singles, Banned From The Pubs and Run Like Hell.
These tracks cemented their style: exaggerated yobbishness in a faux-Cockney accent, sing-a-long choruses and very nifty lead guitar. Oddly, their debut LP was a live effort, Pissed And Proud, which captures the band in their ideal environment. The 'Banned From The Pubs' single was also noteworthy for 'Moped Lads', which suggest that Peter was maybe angling for another beating.
Their first proper album The Mating Sounds Of South American Tree Frogs saw their run of Indie hits continue unabated. 1983 saw a pair of hit singles in brightly-coloured sleeves, the slightly damp Zombie Creeping Flesh and the exuberant, poppy even, The Jinx, a typically Testies tale of a hopeless fuckwit who brings nothing but bad luck. Tellingly, it was backed by an ode about their famously useless and weedy looking bass player, Trapper ('Trapper Ain't Got A Bird'). The LP itself was a cracking affair, too, with hilarious songs about even more hopeless, socially inept and downright rude fuckwits. And it was also powered by some of punk's best and catchiest guitarisms, courtesy of Del, one of the most underrated guitarists of them all.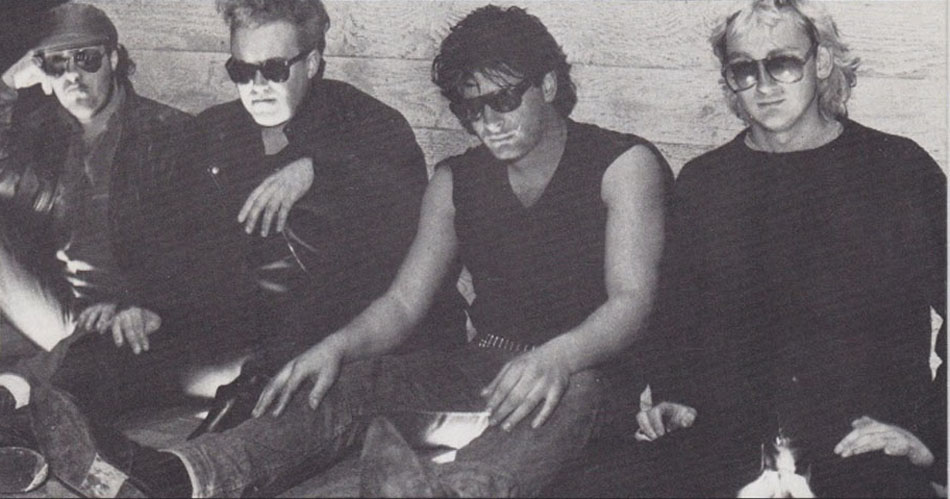 They remained very popular through 1985's The Loud Blaring Punk Rock LP, which they claimed was actually recorded in 1979, though it wasn't. Most of the songs were written for one of Del's side projects, Walnut & The Wankers, and when their distributor Red Rhino requested a new test Tube Babies LP, everybody felt it was much easier just to use the Wankers' songs than go to the bother of writing new ones. The resulting LP was puerile from start to finish, full of sloppy playing and swear words, and all the better for it. And another youth group was dissected by their razor-sharp (!) wit.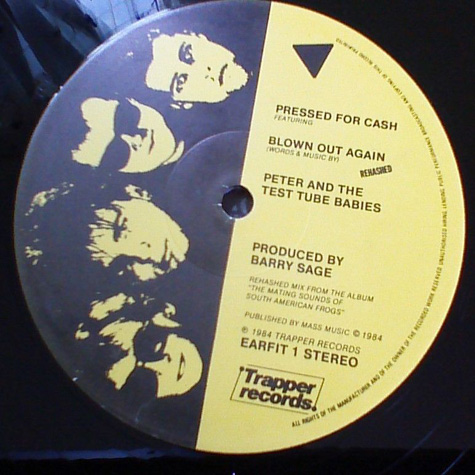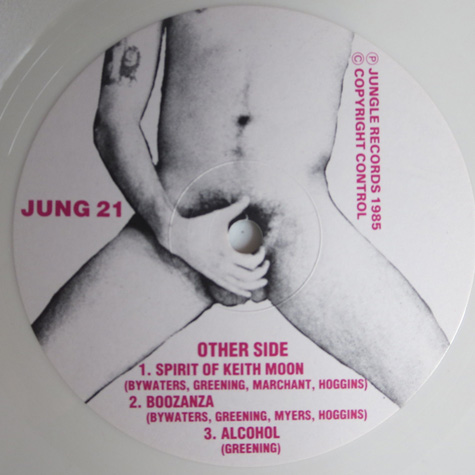 Their first international release, Soberphobia, which was a logical progression from 'Mating Sounds', with grander arrangements and slicker production (the closer, 'Every Second Counts', resembles a punk U2). The yobbishness of olde was still there on songs like 'Keys To City' and 'Spirit Of Keith Moon', but much of the boot boy behaviour was gone. Heck, there was even a maudlin tale of lost love ('Ghost In My Bedsit').

There have been many record since, some of them great - Supermodels (1996) - some of them not - Cringe (1991) - but they remain a popular live act, and show no sign of stopping.
__________________________________________________________________________
Lineup 1 (1977-1995):
Peter Bywaters - vocals
Derek 'Del' Greening - guitar
Chris 'Trapper ' Marchant - bass
Mark Storr-Hoggins (Ogs) - drums
__________________________________________________________________________
DISCOGRAPHY
Subsequent studio albums: The $hit Factory (1990), Cringe (1991), Supermodels (1995), Alien Pubduction (1998), A Foot Full Of Bullets (2005), Piss Ups (2012), That Shallot (2017).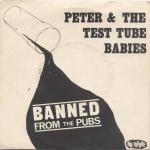 Banned From The Pubs (7", 1982)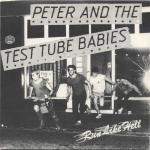 Run Like Hell (7", 1982)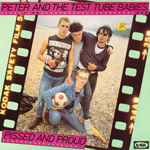 Pissed And Proud (LP, 1982)
Zombie Creeping Flesh (7", 1983)
The Jinx (7"/12", 1983)
The Mating Sounds Of South American Frogs (LP, 1983)
Pressed For Cash (12", split with The Fits, 1984)
The Loud Blaring Punk Rock LP (LP, 1985)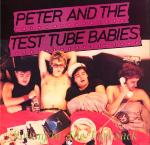 Rotting In The Fart Sack (12", 1985)
Wimpeez (7", 1985)
Key To The City (7"/12", 1986)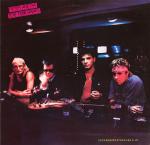 Soberphobia (LP, 1987)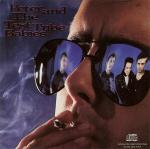 Peter And The Test Tube Babies (LP/CD, 1987)
Extraneous Releases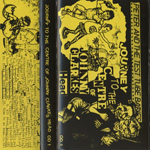 Journey To The Centre Of Johnny Clarke's Head (Tape, 1984)
3x45 (12", 1985)
The Best Of Peter And The Test Tube Babies (LP/CD, 1988)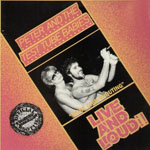 Live And Loud!! (LP, 1989)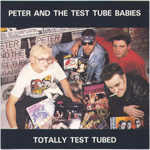 Totally Test Tubed (CD, 1989)
The Punk Singles Collection (CD, 1995)
Live And Loud!! (CD, split with Splodgenessabounds, 1996)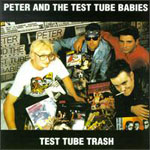 Test Tube Trash (CD, 1997)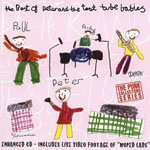 The Best Of Peter And The Test Tube Babies (2xLP/CD, 2001)
The Albums 1982-1987 (6xCD, box set, 2018)
Promos
Louise Wouldn't Like It (12", 1987)
Bootlegs
The Mating Sounds Of West German Frogs (LP, 1989)
Various Artists
Vaultage 78 - Two Sides Of Brighton UK LP 1978 (Attrix): Elvis Is Dead
Oi! The Album UK LP 1980 (EMI): Rob A Bank (Wanna) / Intensive Care
Carry On Oi! UK LP 1981 (Secret): Transvestite / Maniac
The Secret Life Of Punks UK LP 1982 (Secret): Maniac
Punk And Disorderly UK LP 1982 (Abstract): Banned From The Pubs
UK/DK - The Original Video Soundtrack UK LP 1983 (Anagram): Up Your Bum
There Is No Future (The History Of No Future) UK LP 1984 (No Future): Banned From The Pubs / Up Yer Bum
Maggie, Maggie, Maggie - Out! Out! Out! UK LP 1987 (Anagram): Keep Britain Untidy
Oi! Chartbusters Volume 5 UK LP 1989 (Link): On Yer Bike / Transvestite
Oi! Chartbusters Volume 6 UK LP 1990 (Link): The Jinx
The Best Of Oi! Volume 2 UK CD 1992 (Link): Transvestite
No Future: The Singles Collection UK CD 1993 (Anagram): Banned From The Pubs / Run Like Hell
Punk And Disorderly - Further Charges UK CD 1994 (Anagram): Run Like Hell
No Future: Punk Singles Collection Volume Two UK CD 1995 (Anagram): Moped Lads / Up Yer Bum
The Punk Generation UK 4xCD 1995 (Castle): Maniac / Transvestite
Oi! The Singles Collection Vol 2 UK CD 1996 (Captain Oi!): Banned From The Pubs / Moped Lads / Peacehaven Wild Kids
Attrix Records - The Vaultage Punk Collection UK CD 1997 (Anagram): Elvis Is Dead
Action Time Vision (A Story Of Independent UK Punk 1976-1979) UK 4xCD 2016 (Cherry Red): Elvis Is Dead
Burning Britain - A Story Of Independent UK Punk 1980-1983 UK 4xCD 2018 (Cherry Red): Banned From The Pubs
__________________________________________________________________________
Links
Peter And The Test Tube Babies Official website