Various - Punk And Disorderly - Further Charges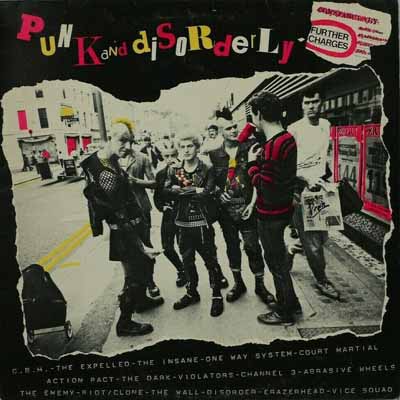 Original Release Date
1982
Release Information
UK LP 1982 (
Anagram
- GRAM 001)
US LP 1982 (Sounds Interesting Records - SILP01)
UK CD 1994 (
Anagram
- CD PUNK 22)
1 G.B.H. - Sick Boy 2:35
2 The Expelled - Dreaming 2:29
3 The Insane - El Salvador 3:30
4 One Way System - Stab The Judge 2:00
5 Court Martial - Gotta Get Out 2:53
6 !Action Pact! - London Bouncers 1:48
7 The Dark - The Masque 3:42
8 Violators - Gangland 5:49
9 Channel 3 - I've Got A Gun 2:02
10 Abrasive Wheels - Vicious Circle 2:40
11 The Enemy - Fallen Hero 3:20
13 Riot/Clone - Death To Humanity 2:09
13 The Wall - Hobby For A Day 3:55
14 Disorder - More Than Fights 2:59
15 Erazerhead - Shellshock 2:36
16 Vice Squad - Resurrection 4:03
CD Bonus Tracks
17 A.T.V. - How Much Longer? 2:37
18 The Drones - Corgi Crap 2:49
19 Suburban Studs - I Hate School 2:36
20 Peter And The Test Tube Babies - Run Like Hell 2:33
Chart Placings
UK Indie Hit: 6, 12 wks
Credits
LP:
Thanks to the following for licensing the tracks:
Clay Records (1) Disorder Records (14) Fallout Records (11)
Flicknife Records (15) Jettisoundz (4) Jungle Records (7, 13)
No Future Records (3, 8, 9), Riot City Records (2, 5, 10, 16)
Subversive Records (6) and Riot/Clone (13)
Riot/Clone have requested that all their royalties be donated to the Animal Liberation Front
Compiled by Theo Chalmers and Phil Langham
Reviews & Opinions
TIM YOHANNAN, MAXIMUM ROCKNROLL #3, NOVEMBER 1982: An American release of this, the second of the series of England's best and most current independent singles. Contains cuts by VICE SQUAD, DISORDER, C .B .H ., the EXPELLED, RIOT/CLONE, the ABRASIVE WHEELS, and many, many more. I If you can't afford to buy all the import 45's, this is the way to go.
Additional Notes
None yet
Images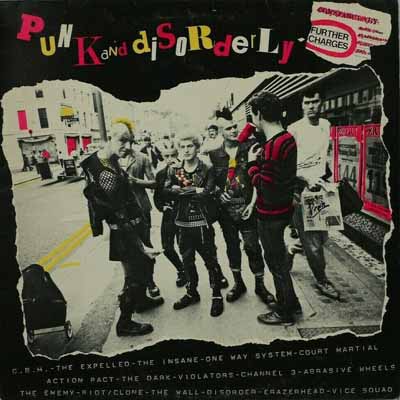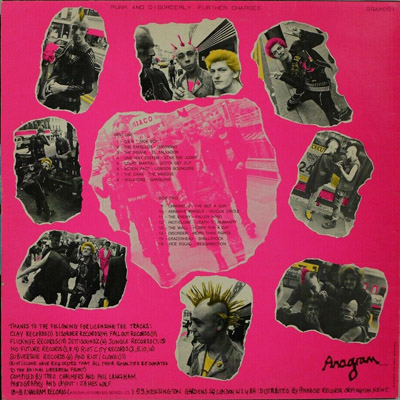 UK LP 1982 (Anagram - GRAM 001). Black, blue or red vinyl. Click here for more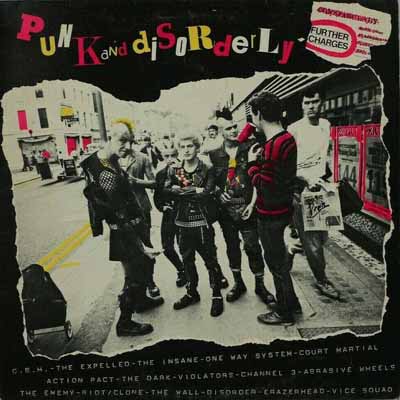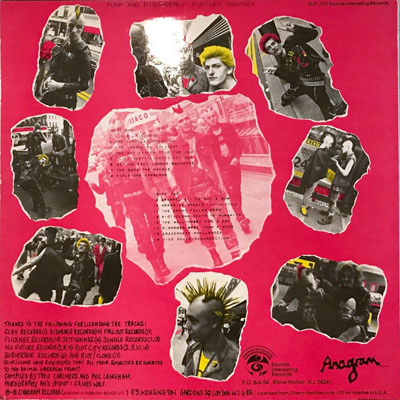 US LP 1982 (Sounds Interesting Records - SILP01). Click here for more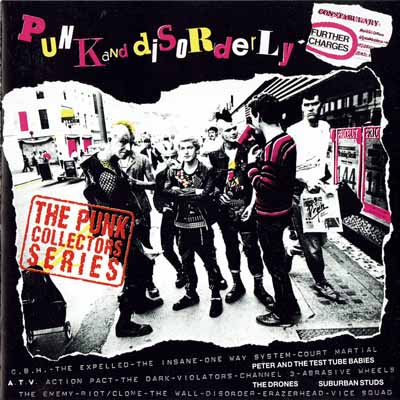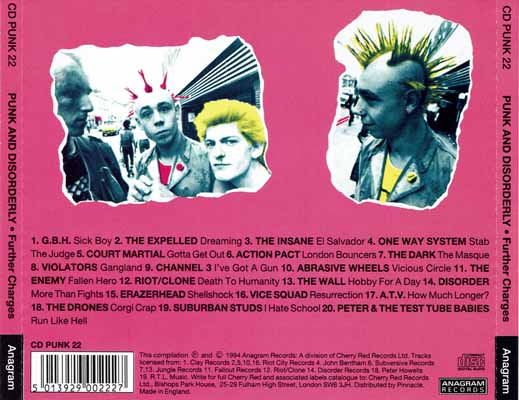 UK CD 1994 (Anagram - CD PUNK 22). Click here for more