Formed: Bristol, England, UK
Ain't gonna take no for an answer
Ain't gonna take no anymore
Ain't gonna take no for an answer
Gonna get the things that I been searching for
Trying to take a defiant pose
Against the life you choose
Reverse the situation
Relieve my total frustration
Ain't gonna be no white negro
Ain't gonna be second class anymore
Ain't gonna be no white negro
Gonna get the things that I been searching for
1977's had a hold on me
1977's had a hold on me
1977's had a hold on me
1977's had a hold on me
Yep, 1977 may have had a hold on them, but by 1978 that grip had been relinquished and they decided they liked 1976 better and cut a lousy album for CBS. Bah! But for a year or so they were the archetypal punk band, known for their pounding anthems with shouted vocals and slogans in lieu of lyrics. They were very young when they started and conspicuously middle class (Tony Parsons slagged them for living in streets lined with trees!), but it's clear to see why Perry liked them. They were very fiery, much like Sham 69.
Formed in 1975, they had spent 1976 playing R'n'B standards to small audiences, but come 1977 they were Bristol's first punk band.
Nick Sheppard: "We were very hip kiddies! We were at the right age at the right time! Punk didn't happen overnight; and we were listening to all the music that informed the other bands that started up in England at the same time. I think a real turning point for us was seeing the Ramones at the Roundhouse on July 4 1976 - we definitely started to write our own songs after that gig".
In Summer 1976 Hugh Cornwell spotted them and subsequently invited them to support The Stranglers at the Roxy when they played there in early '77. They played a few more gigs at the Roxy, supported Television and Blondie in May, and signed to Perry's label Step-Forward, where in June they cut the cracking Fascist Dictator.

An excellent Peel Session followed in July, and in December they released the superb Defiant Pose single. Another great single, this was actually released a month after they'd signed with CBS.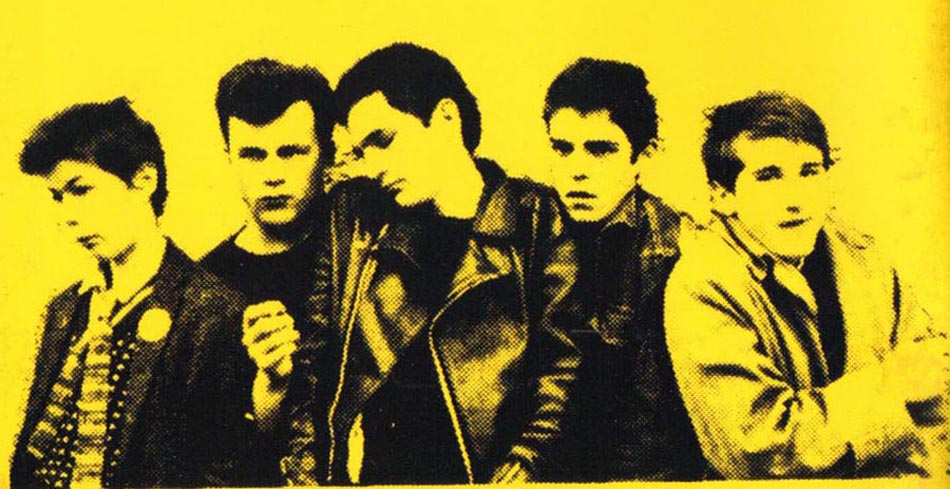 The Cortinas were the cover stars in the April/May edition of Sniffin' Glue, where Mark P enthused: "The Cortinas are only a young band but you can sense their importance to the scene, because their musics [sic] got our ideas and our direction to it. Their music is furious - a battering ram of sheer energy - enough energy to wake fuckin' zombies".
But a year is a long time in the world of punk and pop music, and by the time the major label debut True Romances came out in late 1978, not only did they sound very different, but they had broken up too. No bad thing; the punk spirit was markedly absent, and their newly polished pop/R'n'B sound did them no favours at all. So, the LP died a death, which is fitting, as it was just plain cack.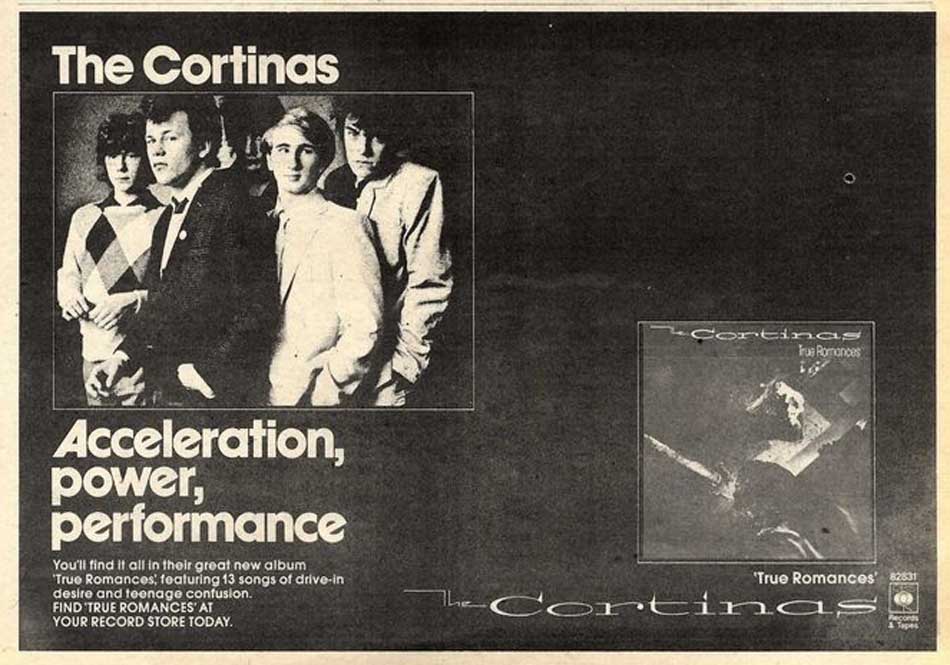 Here's what All Music Guide says about it:
"Although the first two singles reflected punk's nihilistic, disaffected zeitgeist, much of True Romances features the sort of generic boy-girl angst found in rock music since its inception. Contemporaries like the Buzzcocks could sing successfully about adolescence because their music was fresh and energetic. This isn't true of the Cortinas on True Romances. The band flounders on numbers like "Heartache," "I Trust Valerie Singleton" and "Youth Club Dance" ("you're sure to find true romance/if you go to the youth club dance") because the sound is so flat and stodgy, focused mainly on pedestrian R&B with plodding bass and insufferable guitar solos. Punk's embrace of amateurism worked best when artists at least attempted to push in new directions; the Cortinas' retro orientation just accentuates their mediocrity. True Romances sounds more befitting of a bunch of middle-aged pub rockers than five teenage punk rockers."
But for a taste of how things could have been, check out the download only Please Don't Hit Me, which contains demo versions of most of the songs that ended up on the LP. Recorded in January '78, it catches the band halfway between their uncompromising punk racket and their clean pop sound. It's not very good, and Valentine still sings liked he's got a gob full of Play-Doh, but it's marginally preferable to the LP proper.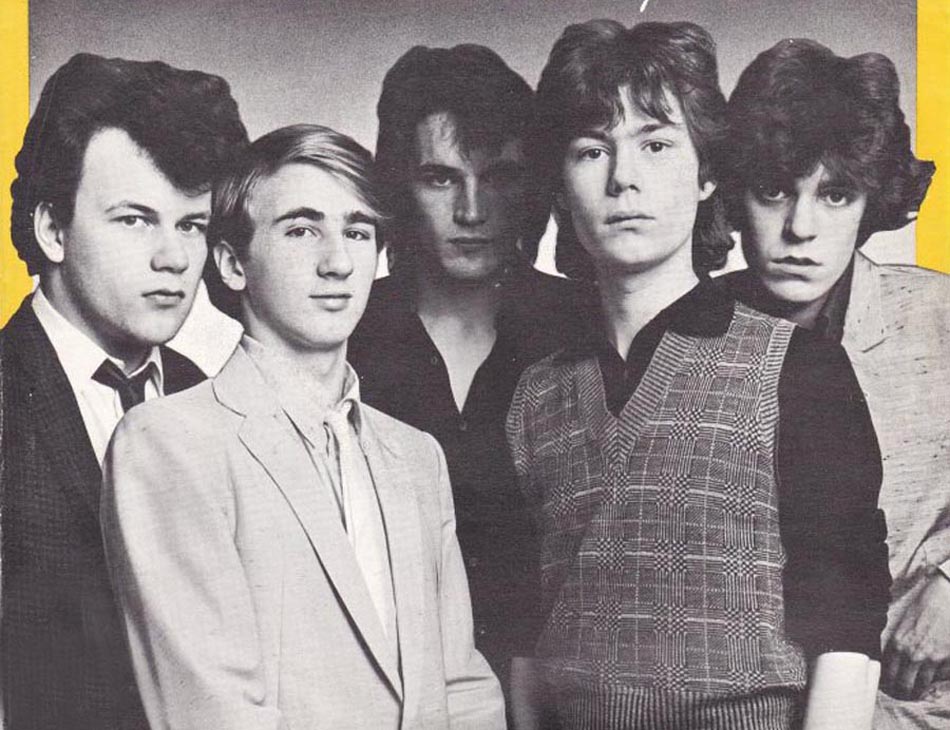 It fell to the infinitely more radical The Pop Group to put Bristol on the musical map, although guitarist Nick Sheppard earned notoriety years later when he joined The Clash just in time for their last LP. Singer Jeremy Valentine became one of the Glaxo Babies and drummer Daniel Swan played for a while in Cuban Heels. The real success story of The Cortinas is Dexter Dalwood, a Turner Prize-nominated artist whose works hangs in places like The Saatchi Gallery and Gagosian Gallery.
__________________________________________________________________________
Lineup:
Jeremy Valentine - vocals
Dexter Dalwood - bass
Nick Sheppard - guitar
Mike Fewings (sometimes listed as Fewins) - lead guitar
Daniel Swan - drums
__________________________________________________________________________
DISCOGRAPHY
Singles & Albums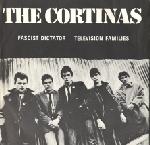 Fascist Dictator (7", 1977)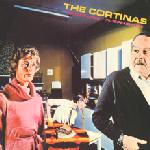 Defiant Pose (7"/12", 1977)
True Romances (LP, 1978)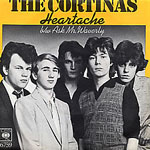 Heartache (7", 1978)
Extraneous Releases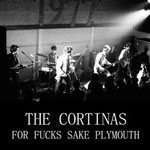 For Fucks Sake Plymouth (MP3, 2008)
Please Don't Hit Me (MP3, 2008)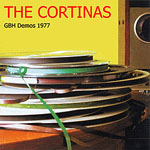 GBH Demos 1977 (MP3, 2009)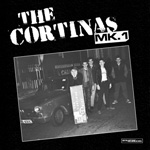 Mk. 1 (LP/CD, 2010)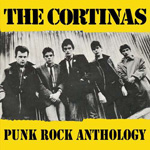 Punk Rock Anthology (CD, 2010)

Various Artists
English Waves! Italy LP 1978 (RCA Victor): Defiant Pose
Permanent Wave US LP 1979 (Epic): Heartache
The Defiant Pose UK LP 1983 (Illegal): Fascist Dictator
Sniffin' Glue: The Essential Punk Accessory UK CD 2003 (Castle): Fascist Dictator
Never Mind The S*x P*stols Here's The Bollocks UK CD 2006 (CIA): Fascist Dictator
'I Wanna Punk Rock' The Step Forward Singles Collection UK 10x7"/CD 2007 (Castle Music): Fascist Dictator / Television Families / Defiant Pose / Independence)
Rare Peel Discs 1-4 UK 4x7" 2010 (no label - PEEL 2) Peel Session 26.7.77
The Bristol Punk Explosion UK CD 2010 (Bristol Archive): Defiant Pose
Bristol Boys Make More Noise!: The Bristol Music Scene 1974-1981 UK CD 2014 (Bristol Archive): Defiant Pose
Action Time Vision (A Story Of Independent UK Punk 1976-1979) UK 4xCD 2016 (Cherry Red): Fascist Dictator
1977: The Year Punk Broke UK 4xCD 2016 (Cherry Red): Defiant Pose
__________________________________________________________________________
Links
Punk '77 - Utterly superb stuff here
Bristol Archive Records - Home of archival Cortinas music for download
The Saatchi Gallery - Have a butchers at some of Dalwood's art. It's very good.
You can add stuff and make comments/corrections by emailing me at:
COMMENTS