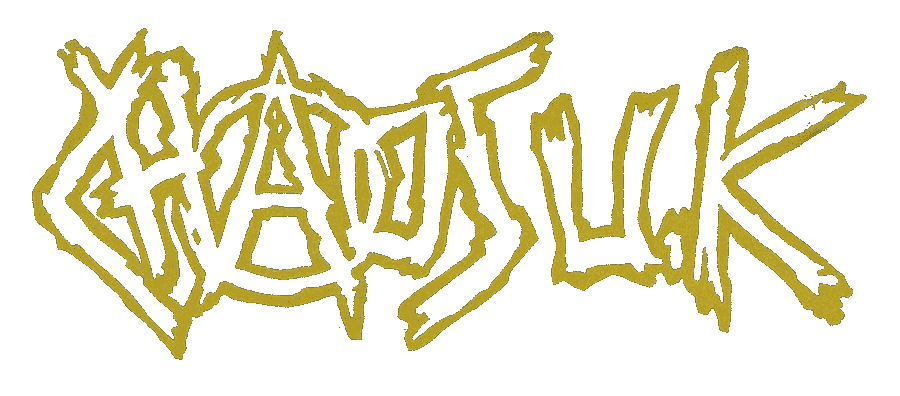 Formed: Portishead, Somerset, England, UK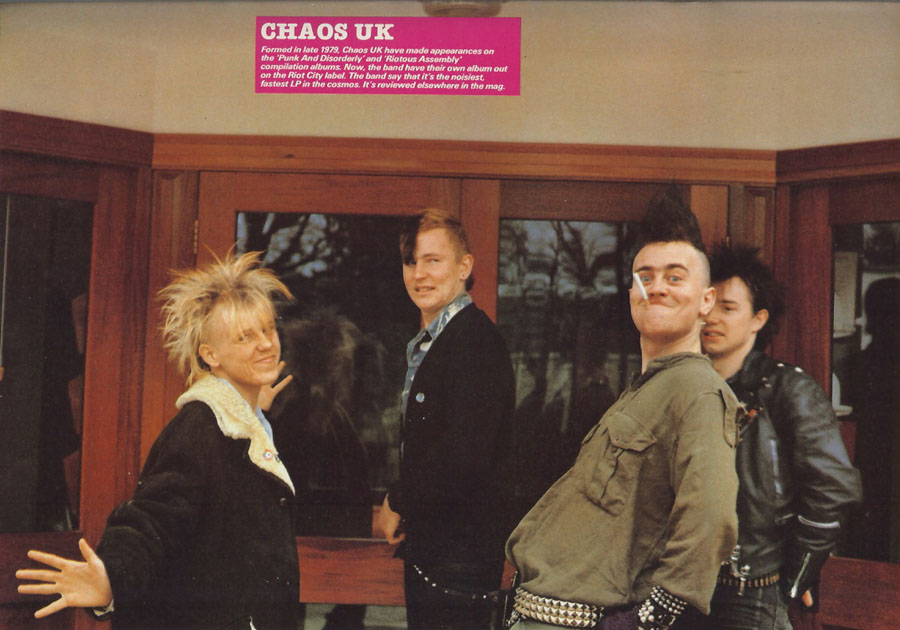 An initially abysmal Riot City band lead by Chaos (aka Lice) himself (initially on bass, later vocals), during their years of peak popularity - 1982-1983 - Chaos U.K. were adept at making a racket but completely unable to write tunes or decent lyrics ("I've been victimised/Police won't leave me alone" is a typical bleat). This put them at the vanguard of the Bristol sound, where shouted vocals were the order of the day and evidence of rock music's blues influence was absolutely absent. Chaotic Dischord and Disorder were doing basically the same thing, but the former were doing it as a pisstake and the latter had a genuine wildness to them and were definitely better at it than Chaos U.K.
They were formed in 1979 by bassist Chaos (aka Lice rn Adrian Rice) and featured Simon Greenham (ex-The Pubix) on vocals and Richard Potts (ex-Damage Department) on drums, Andy Farrier played guitar. This lineup recorded their debut single Burning Britain EP. It was horrendously produced (having come direct from their demo) but contained what became their best known song, 'Four Minute Warning', a simplistic anti-nuclear war rant that was about as good as they got (not very). The song was selected for for the Punk And Disorderly comp, which helped them gain national exposure. The second EP, Loud Political & Uncompromising had better sound than the first but no good songs.
Their debut album, imaginatively titled Chaos U.K. LP, was barely listenable except for unintentional laughs at the cruddiness of it all. Maybe it was partially because Simon left the band before they began recording it, but the main problem, as Lice told Ian Glasper in Burning Britain, was: "We just didn't work hard enough at it; the progression we had been making up until ten just stopped. In fact, I think there are only four songs on there that are credible!". Blimey, that many?
NO SECURITY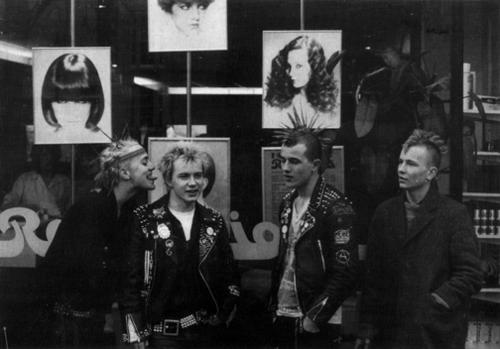 All wrapped up in your cozy world
Watch TV out in the cold
Switch the channel, stop and stare
About the dole, you don't care
Think you're secure in your boring job
Thatcher's policy, the right to rob
Government takes never gives
4 years on, nothing's achieved
[Chorus]
Think you're secure don't know why
Lose your job then you'll cry
Government cutbacks saving billions
On the dole, now one of the millions
See yourself in ten years time
Standing in the dole queue line
Been told that it won't happen to you
Big boss says so, must be true
All week long you'll fret yourself
Thinking you'll end up on the shelf
Been off sick had the flu
You go back and it's happened to you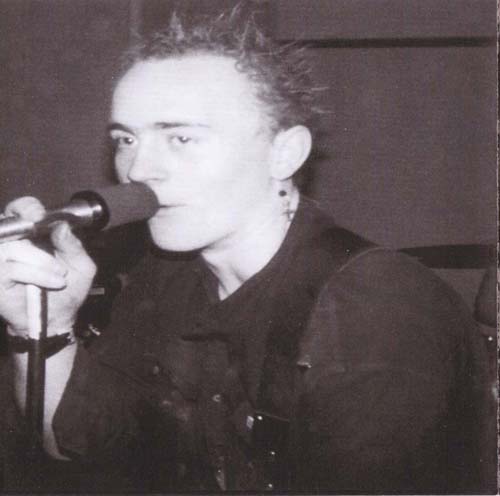 YOU'LL NEVER OWN ME
You'll never have the authority
To be in charge of me
So don't give me your orders
Or your boring commentary
Just because you think
You're of a so called better breed
You seem to think that you're so special
But you don't fucking own me
Use me to make money
In your shitty factories
And I'll have to live and suffer
On a pathetic salary
Regardless of this lack of talent, they were a fairly big noise on the UK82 scene, All these releases are minimally produced, chaotic and annoyingly witless, but if you absolutely must own them, the poorly-titled Total Chaos (The Singles Collection) compiles both singles and the album onto one CD, which is especially handy, given the extortionate price these early releases command. (Astonishingly, Floggin The Corpse compiles outtakes from this period; who would possibly want to buy this crap?)
Fortunately, by the time of 1984's Short Sharp Shock, the only original member of the band remaining was Chaos himself, he had switched back to bass, and their new vocalist, Mower, was their best yet. New drummer Chuck and guitarist Gabba (ex-The Seats Of Piss) were also pretty good. They had also availed themselves of a more tuneful hardcore sound, making their handful of releases recorded with this lineup - the others being Earslaughter (1986) and The Chipping Sodbury Bonfire Tapes (1989) - their strongest so far. All of these records combined anarcho-punk lyrics (typical title: 'No Poll Tax') with punk/thrash/metal guitars to strong effect. (The Chipping Sodbury Bonfire Tapes title is a reference to Michelle Shocked's album Short Sharp Shocked, the sleeve of which bore a resemblance to the only-shortly-before-released Short Sharp Shock. Here be the evidence: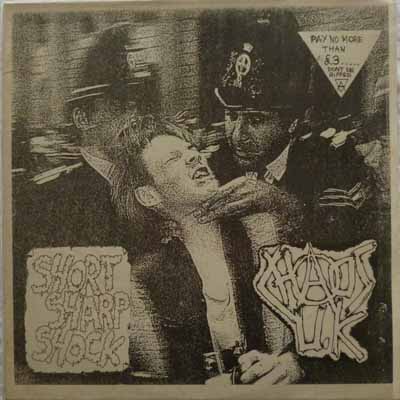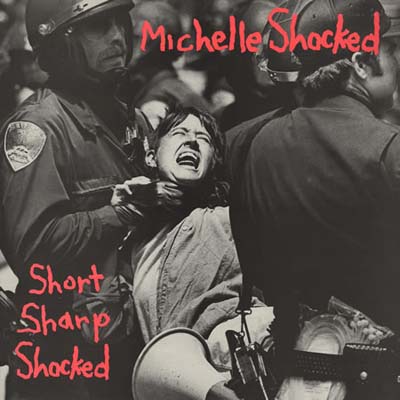 More records have been released since, best of which is 100% Two Fingers In The Air Punk Rock (1993), which is doubly amazing considering Chaos/Lice was back on vocals. Split between six bollock-busting studio cuts that rage along in a Business-meets-Exploited manner and a dispensable live set, it's a great record.
Gabba later formed an offshoot band, FUK, which released a split CD single with Chaos U.K. in 2007.
__________________________________________________________________________
LINEUP #1 (1979-1983):
Simon Greenham - vocals
Andy Farrier - guitar
Chaos aka Lice rn Adrian Rice - bass
Potts rn Richard Potts - drums
Recorded Burning Britain EP and Loud Political & Uncompromising

LINEUP #2 (1983):
Chaos - bass, vocals
Andy Farrier - guitar
Potts - drums
Recorded Chaos U.K. LP, soon after which Andy left ("We'd spend two weeks rehearsing exactly how we were going to play our set and the two songs into every gig it'd all go fucking haywire. I got pissed off with it all")

LINEUP #3 (1984-1989):
Mower - vocals
Gabba - guitar
Chaos - bass
Chuck - drums
Gabba had previously played in The Seats Of Piss, and this version of the band recorded Short Sharp Shock, Earslaughter and The Chipping Sodbury Bonfire Tapes.


DISCOGRAPHY
Subsequent studio albums: Chipping Sodbury Bonfire Tapes (1989), Enough To Make You Sick! (1991), Chaos UK/Raw Noise (split, 1991), Death Side/Chaos (split, 1993), 100% Two Fingers In The Air Punk (1993), The Morning After The Night Before (1997), Heard It, Seen It, Done It (1999).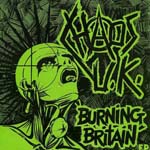 Burning Britain E.P. (7", 1982)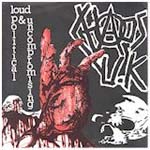 Loud Political & Uncompromising (7", 1982)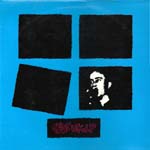 Chaos U.K. LP (LP, 1983)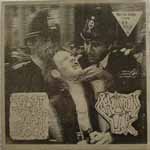 Short Sharp Shock (LP, 1984)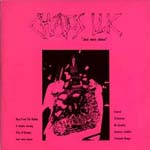 Just Mere Slaves (LP, 1986)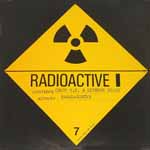 Earslaughter (LP, split with Extreme Noise Terror, 1986)
Extraneous Releases
The Singles (12", 1984) Stunned To Silence (Tape, 1985)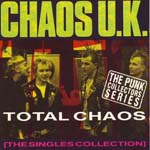 Total Chaos - The Singles Collection (CD, 1991)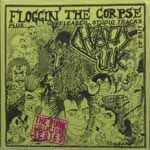 Floggin' The Corpse (CD, 1995)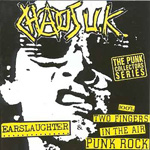 Earslaughter / 100% Two Fingers In The Air Punk Rock (CD, twofer, 1998)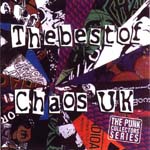 The Best Of Chaos U.K. (CD, 1999)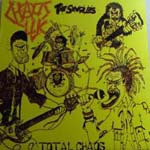 Total Chaos - The Singles (LP, 2000)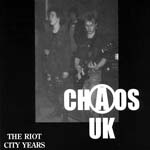 The Riot City Years (CD, 2004)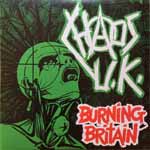 Burning Britain (2xLP/CD, 2014)

Various Artists
Riotous Assembly UK LP 1982 (Riot City): Senseless Conflict
Punk And Disorderly UK LP 1982 (Abstract): Four Minute Warning
UK/DK - The Original Video Soundtrack UK LP 1983 (Anagram): No Security
Symphonies For The Disaffected UK Tape 1985 (Beer Belly Tapes): Kill Ya Baby / Victimised
Life's A Riot...With Riot City Records: A History, 1980-84 UK LP 1985 (Riot City): 4 Minute Warning
Riot City Records- Punk Singles Collection UK CD 1993 (Anagram): Four Minute Warning / No Security
Riot City Records- Punk Singles Collection Volume Two UK CD 1995 (Anagram): Kill Your Baby / What About A Future
__________________________________________________________________________
Links