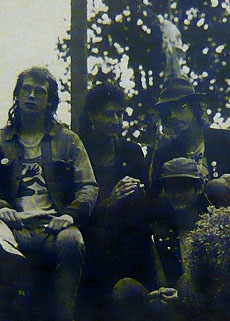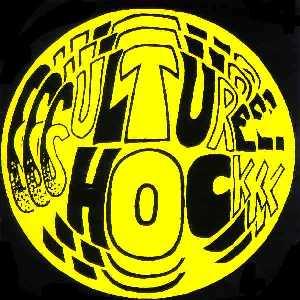 Formed: Warminster, Wiltshire, England, UK

Former Subhumans leader Dick Lucas delved further into ska, reggae and dub with Culture Shock, all the time retaining that vital punk edge. The same formula means another bunch of worthwhile records loaded with insight and humour; blueprints for a better world that, unfortunately, will go ignored by the great unwashed. Nige (guitar) was previously in A-Heads. Dick and drummer Jasper Patterson carried on the ska/punk thing with Citizen Fish. In addition to Go Wild the band released two more LPs: Onwards & Upwards (1988) and All The Time! (1989). Another tape, Hot And Sweaty (All Over The Place), contains live stuff from 89 and 90.
LINEUP #1:
Dick Lucas - vocals
Nige RN Nigel Johnsto - guitar
Paul - bass
Bill - drums

LINEUP #2:
Dick - vocals
Nige - guitar
Jasper Patterson - bass
Bill - drums
DISCOGRAPHY
Subsequent studio albums: Onwards & Upwards (1988), All The Time (1989), Attention Span (2016).
Singles / Albums
Various Artists
Open Mind Surgery UK LP 1985 (Bluurg): No Chance In A Million / Punks On Postcards
God Save Us From The USA UK LP 1987 (Happy MIke): Catching Flies
Life Is A Joke Vol. 3 Germany LP 1987 (Weird Germany) Civilisation Street
Twenty Years On- The Summer Of Love? UK Tape 1987 (Pampers Für Alle! Productions): Open Mind Surgery / When The Fighting's Over
Travellers Aid Trust UK 2xLP/CD 1988 (Flicknife): Messed Up / Civilisation
Anti-Capitalism: Anarcho Punk Compilation Vol. 4 UK CD 2006 (Overground): Ten Percent Off
Zero Hour (Consume Less Live More) UK/Europe/US LP ???? (Flat Earth/Skuld /Tribal War/Interfearance): Civilisation Street
Links