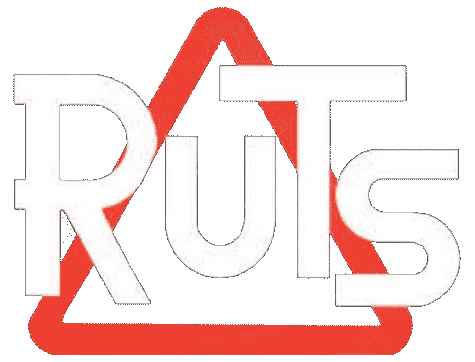 Formed: London, England, UK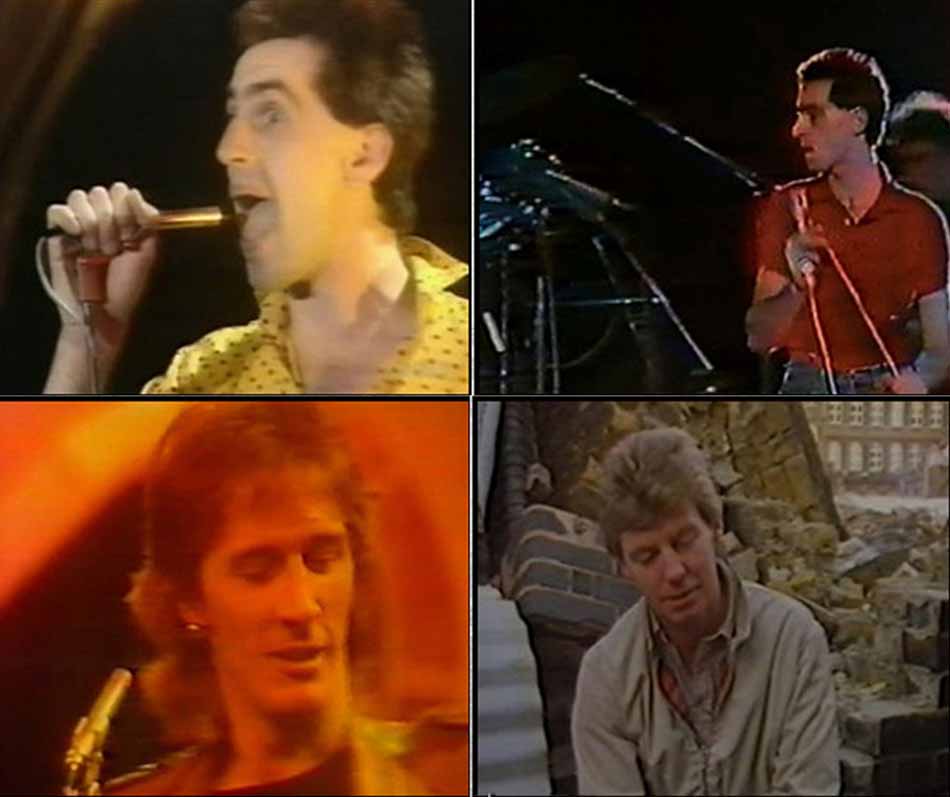 Gary Numan Fan, Sheffield, Smash Hits letters page, April 1980: THE RUTS ARE NOT RIP-OFFS! If you knew them as people you would find that there's nothing fake about them. They're one of the few groups around who write songs that show they care about their fans. For example, 'H-Eyes' is anti-heroin, 'Love In Vein' (anti-heroin), 'Jah Wars' [sic] (Southall riots), 'S.U.S." (the unfair S.U.S. laws) - I could go on. The Ruts are really into seeing that their fans have a good time at gigs - unlike phoneys like the Pistols and The Stranglers. So just get your facts right!
This powerful London quartet were one of the top trouble-makers in the second wave of British punk, chiefly through their hugely charismatic singer, Malcolm Owen, who came off as a cross between Jimmy Pursey (without the pretensions) and Joe Strummer (without the rock star-isms). His 'Joe Bloke' persona was genuinely wonderful. They also had a brilliant guitarist and a remarkably nimble, powerful and inventive rhythm section. Their vibrant mix of straight ahead but technically brilliant aggro-punk and authentic sounding reggae made them enormously popular not just with fans but also critics, no mean feat given that by 1979 punk was no longer flavour of the month and the likes of the UK Subs, Chelsea and Angelic Upstarts were being met with varying degrees of skepticism and/or scorn. Their active involvement in the anti-racist Misty in Roots People Unite collective, which was based in Southall, West London, and continual habit of playing Rock Against Racism benefits, meant that they had a reputation for walking it like they talked it. They were, therefore, respected.
They were certainly the most musically gifted of the bands that sprang up in 78/79, and probably the best, too.
They were formed in August 1977 by Paul Fox (guitar), Dave Ruffy (bass) and Paul Mattock (drums), all of whom were also playing in a promising funk band called Hit and Run. Fox was also playing in another band, Mr Softy. The trio were quickly joined by an old friend of Fox's, Malcolm Owen, who became the singer. Owen and Fox had been friends since school and in 1975 they both lived in a commune on the Isle of Anglesey in Wales. Back in these hippier days the pair had played in rock band called Aslan, along with some other friends, including multi-instrumentalist Mattock, but this group didn't make it past 1975. Once exposed to the Sex Pistols, Owen completely did away with any of his hippie trappings and reinvented him as a full-on punk, bondage gear and all, and the others were also suitably enthused by seminal records such as Spiral Scratch and the first Ramones LP.
The Ruts made their live debut on 16th September 1977, when they played three songs during a break in a set by Mr Softy at The Target in Northolt, Middlesex. They followed this up with some studio recordings in October, where they recorded five songs: 'Lobotomy', 'Stepping Bondage', 'Rich Bitch' were never re-recorded properly for any of their records (but they were issued as the Stepping Bondage 7" single in 1983), whilst 'Out Of Order' and 'I Ain't Sofisticated' were re-recorded for their first LP. Introducing elements of reggae and dub into their sound, the lineup was shuffled at this point when Mattock decided to carry on with Hit and Run, who had been offered a contract for a single. Ruffy took over on drums and bassist John 'Segs' Jennings picked up bass duties.
Segs: I had met Ruffy, the Ruts' drummer, in a funk import shop near Victoria in 1976. I was buying funk and stuff like Parliament. I still had long hair at that point. He was playing in a band called Hit and Run. I came in one day, and he had a home-made Ramones T-shirt on. I said, "Who are they?" He played me 'Beat On The Brat' and I thought, "Fucking hell, brilliant!". Then 'Anarchy in The UK' came out, and we were driving around London listening to 'Spiral Scratch'. I started hanging out with the band, and when they shuffled the lineup I joined - although I had to cut my hair! It was around Paul Fox's house - Malcolm made a huge pipe with black hash and we had a beautiful line of coke. They said, "You passed the audition', whilst my eyes were spinning around. - as told to John Robb in Punk Rock: An Oral History
The new Ruts line-up debuted supporting Wayne County and the Electric Chairs at High Wycombe town hall on 25 January 1978.
This lineup recorded the band's first single - In A Rut - in April, although it wasn't released until January 1979, when it was released (without a picture sleeve) by People Unite, a label set up by the Misty in Roots collective. The same month they recorded five songs for a Peel session. Another Radio 1 DJ, David Jensen, allowed them into the studio for another session that February 1979. A second Peel session foil lowed in May 1979, and then they embarked on a typically chaotic tour supporting The Damned.
Anonymous contributor, WhiteRabbitsKing site, re Sunday 17 June - Locarno, Bristol: The [Damned] invited a member of the audience on stage to play drums. Although the crowd was very rowdy, regular disappearances from the stage were not due to audience behaviour. At one point, Captain Sensible just walked off for some time, as he needed to have a shit (so he claimed), and just left everyone in the lurch. At another point, whilst a dry-ice machine billowed out of control, Dave Vanian crawled through a hole under the drum riser, and simply disappeared for some minutes until finally re-appearing from backstage. The whole night was quite chaotic and there was general baiting from The Ruts throughout the Damned's set (although they had done the same to The Ruts). However, both bands came on stage at the end together to perform In A Rut (I think). Auntie Pus also compared and played one or two solo songs between bands. It goes without saying that Sensible was totally naked for part of the set (many comments were made about his lack of endowment!).
June '79 saw the release of their second single, the classic Babylon's Burning, a stunningly propulsive single redolent with reggae imagery but fuelled by controlled punk venom, which stormed the Top Ten and earned them a Top Of The Pops spot. The B-Side, 'Society', was hyper-fast, a precursor to hardcore if there ever was one. Another fine single, Something That I Said followed in due course, but although didn't perform quite as well was still an exceptional demonstration of rock muscle and intelligent arrangement.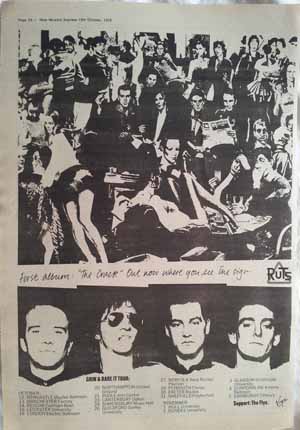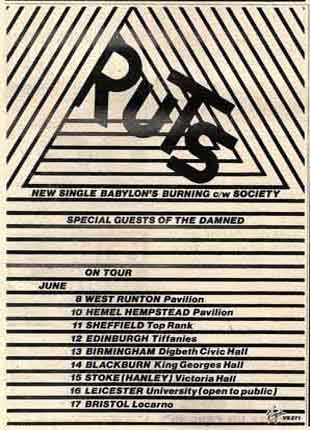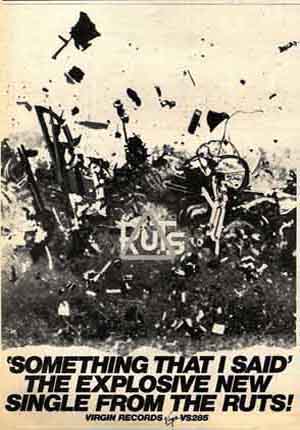 Both previous singles were featured in brand spanking new versions on their debut album The Crack, which reached No 16 in the UK charts and was even granted a US release by Virgin. 'In A Rut' gets reprised during the fade out of the atmospheric 'It Was Cold', which dips its toe into Joy Division territory, but apart from the impressive raga 'Jah War', rattling high-octane pop-punk is the order of the day, lent a vague Oi! edge courtesy of Owen's Cockney bellow. Now, the title of the LP may not have been widely perceived as such at the time, but it was laden with irony: for the last few months Owen was deep in the thralls of heroin addiction.
One of the standout tracks on the LP was a seven minute dub-reggae tune called 'Jah War', been inspired by by riots in Southall earlier that year, when the Metropolitan Police's Special Patrol Group used exceedingly heavy handed tactics to stop a peaceful demonstration against the National Front. One man, Blair Peach was killed, and another, Clarence Baker - a member of the Misty in Roots collective - was seriously injured. The song was cut almost in half for the single and not surprisingly did not chart: their fans probably wanted more punk, the song was on the LP, and there was no way this was going to get much radio airplay either.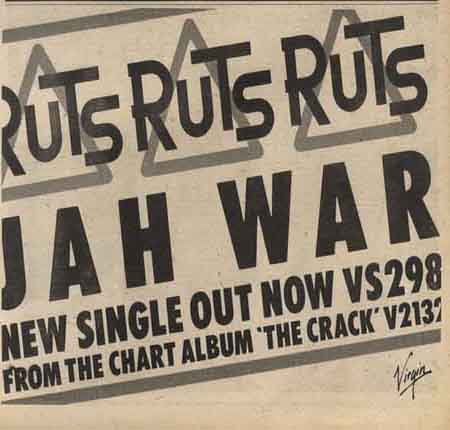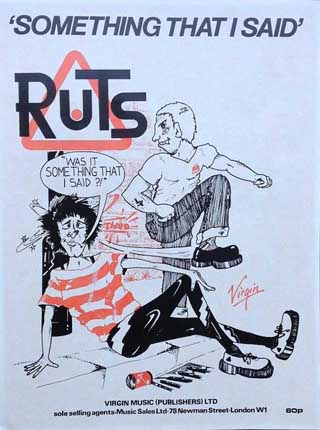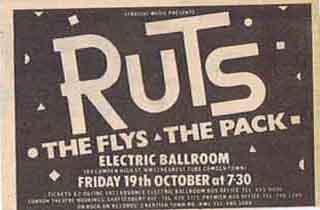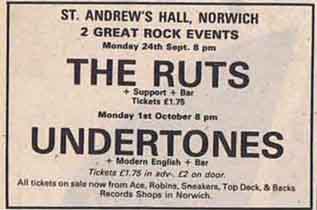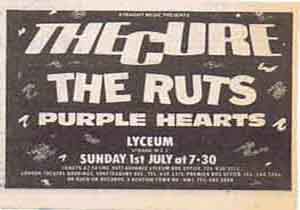 A third (and, as it turns out, final) Peel Session was recorded in February 1980, but the "Back To Blighty" tour scheduled for that month was thrown into complete disarray when Owen's habit began to get the better of him: not only did he have to cope with tiredness and unpredictability that went with heroin usage, but he was plagued by a severe throat problems. A gig at the Plymouth Polytechnic on 26th February turned out to be his last with the Ruts.
Although Owen was becoming a problem, their next single demonstrated that in the studio nobody could touch them. Released in March, Staring At The Rude Boys was a triumphant call for scene unity that was far more sophisticated than Sham's 'If The Kids Are United', and it narrowly missed the UK Top 20. It was backed by another dub reggae song, this time a mournful ode about Owen's drugs habit, 'Love In Vain' disguised as a love song ("Don't want you in my arms no more"). The single was promoted with a crossword competition that featured on the front and rear cover of the sleeve. First prize was a night out with the band ("You win - they pay"). One lucky punter secured this great opportunity to see his heroes in the flesh, and as a bonus John Peel was there too. Unfortunately, Owen had just a fight with a dealer in the toilets and had been smacked around the head with a stereo he'd tried selling, and he was so fucked up on this (and the drugs he'd taken earlier) that he apparently ended up face down in his food, and had to be sent home to his parents' house in a minicab.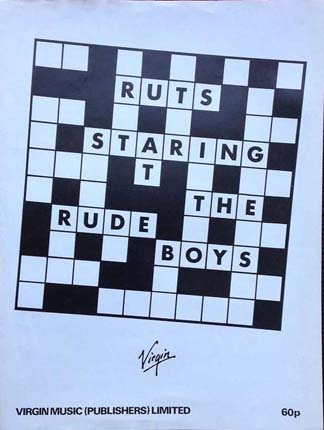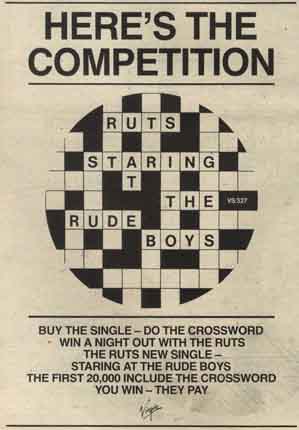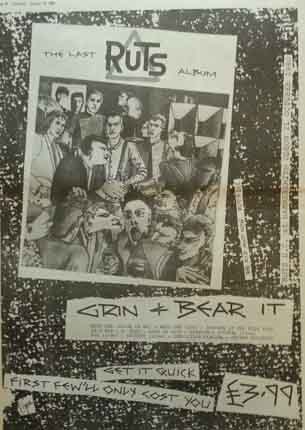 ABOVE LEFT TO RIGHT: 'Staring At The Rude Boys' Sheet Music and advert; 'Grin & Bear It' advert
It was at the point that the whole band took some time out to provide backing for Laurel Aitken, first on his Peel Session, and then on a single, 'Rudi Got Married'. The four Ruts also backed Aitken on a UK tour supporting Secret Affair. Along for the ride was saxophonist Gary Barnacle, who had been a member of Hit and Run several years before. After the tour, the band recorded its last single, the magnificent West One (Shine On Me), but on 14th July 1980 Owen was found dead in the bath, and that was the end of the Ruts.
Segs: Malcolm's death was a slow demise. It was a really sad one at that. None of us were into heroin. We had coke, but that was it for us. Smack was a drug that no one would do. One guy hanging around us used to do a bit and Malcolm would dabble. 'Sad velvet claw drug' we called it. Nowadays it's a very common thing - everyone knows someone on smack or on the rocks. Malcolm was hanging around with Phil Lynott. Phil was in a terrible state. Malcolm started doing little lines, chasing the dragon: "I know what I'm doing". I used to look up to Malcolm, but then he was jacking up. On the last tour he got nodules on his throat and he went into hospital. They said to our manager that they couldn't operate on his nodules while he was under the influence. Malcolm stayed in hospital and kicked it. He wrote 'Shine On Me ' in hospital.
We went to see him. We split up at that point. I made a phone call where we split up. Malcolm was upset. We were a close band, we loved each other. It was a horrible phone call to make. We carried on playing live a three piece until he came out of hospital. He had the old sparkle back and said, 'Let's do a farewell gig. We said yes. Malcolm was made up and had all these plans for the future of the Ruts which we were prepared to go along with as long as he stayed clean. Me and Ruffy went back to South London, thinking, 'Maybe we will get back together after all. This is great! We'll continue'. We stayed up, me and Ruffy, and had a good night. The next morning we got a call and found out that Malcolm was dead. Someone had given him some smack and he want and jacked it up. He used the same amount as he used to. He did it in the bath and conked out. It was devastating. - as told to John Robb in Punk Rock: An Oral History
Virgin commemorated (or cashed-in on) Owen's death with Grin & Bear It, an odds and sods collection containing both sides of two singles ('In A Rut', 'Staring At The Rude Boys'), an extended version of 'West One (Shine On Me)', two songs from a Peel session ('Demolition Dancing', 'Secret Soldiers') and three live tracks recorded for French television ('S.U.S.', 'Babylon's Burning' and 'Society').
Following Owen's death, the remaining members carried on as Ruts D.C.
The Ruts reformed, although obviously without Owen. This was in July 2007 for a benefit show in aid of Paul Fox, who had been diagnosed with lung cancer. Henry Rollins took over vocal duties on this particular evening, and the supporting cast was a mini-history of UK punk: Tom Robinson, The Damned, Misty in Roots, UK Subs, Splodge, John Otway; and the Peafish House Band which featured members of the Blockheads, Buzzcocks and comedian Rowland Rivron, as well as Edward Tudor-Pole and T. V. Smith. Fox died on 21 October of the same year, at the age of 56.
DISCOGRAPHY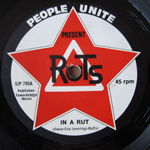 In A Rut (7", 1979)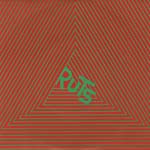 Babylon's Burning (7", 1979)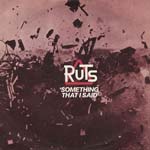 Something That I Said (7", 1979)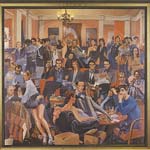 The Crack (LP, 1979)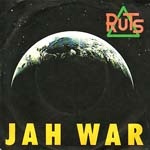 Jah War (7", 1979)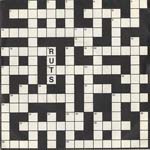 Staring At The Rude Boys (7", 1980)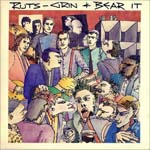 Grin & Bear It (LP, 1980)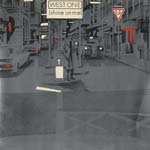 West One (Shine On Me) (7", 1980)
Extraneous Releases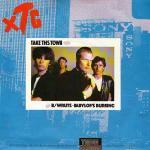 Take This Town / Babylon's Burning (7", split with XTC, 1980)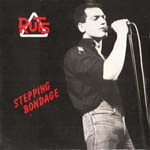 Stepping Bondage (7", 1983)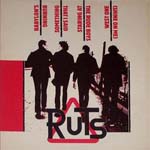 Ruts (12", 1983)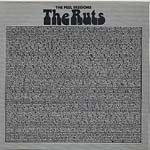 The Peel Sessions (12", 1986)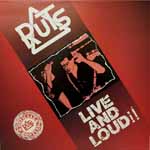 Live And Loud!! (LP, 1987)
Live (LP, 1987)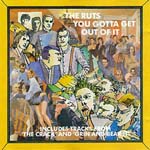 You Gotta Get Out Of It (CD, 1987)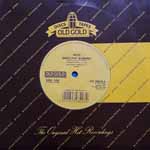 Babylon's Burning (7", reissue, 1988)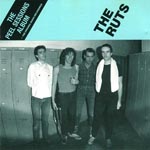 The Peel Sessions Album (LP/CD, 1990)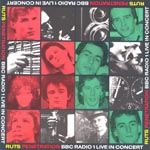 BBC Radio 1 Live In Concert (CD split with Penetration, 1991)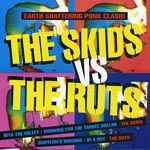 The Skids Vs The Ruts (7"/CDS, split, 1992)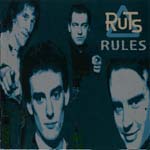 Ruts Rules (CD, 1994)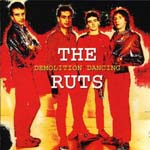 Demolition Dancing (CD, 1994)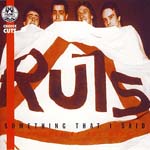 Something That I Said - The Best Of The Ruts (CD, 1995)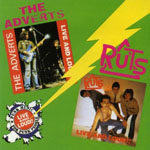 Live And Loud!! (CD, split with The Adverts, 1995)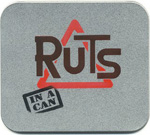 In A Can (CD, 2000)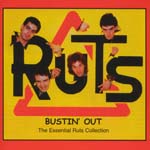 Bustin' Out (The Essential Ruts Collection) (CD, 2001)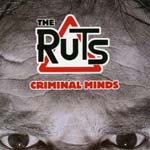 Criminal Minds (2xCD, 2001)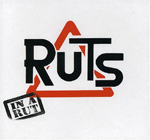 In A Rut (CD, 2002)
The Best Of The Ruts (CD, 2003)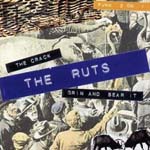 The Crack / Grin & Bear It (CD, twofer, 2003)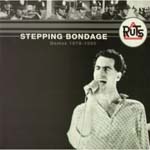 Stepping Bondage Demos 1978-1980 (LP, 2004)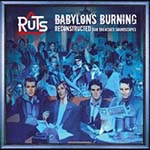 Babylon's Burning - Reconstructed Dub Drenched Soundscapes (CD, 2005)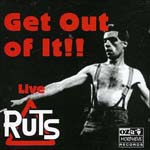 Get Out Of It!! Live (CD, 2006)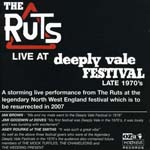 Live At Deeply Vale Festival Late 1970's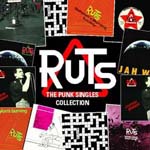 The Punk Singles Collection (CD, 2006)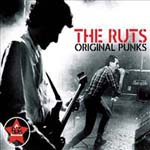 Original Punks (2xCD, 2008)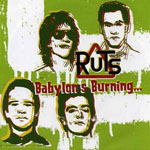 Babylon´s Burning - The Reconstructed Dub Drenched Soundscapes ... (7", 2009)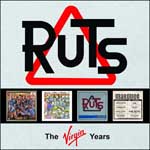 The Virgin Years (4xCD, box set, 2015)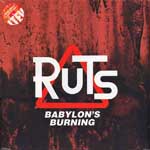 Babylon's Burning (2xLP/CD, 2015)
Bootlegs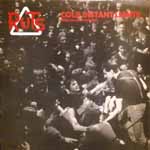 Cold Distant Lights (Why Not Vote Socialist) (LP, 1983)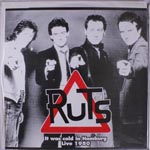 It Was Cold In Hamburg - Live 1980 (LP, 2001)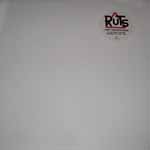 I Ain't Sofisticated (LP, 2013)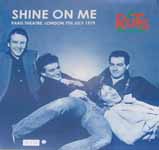 Shine On Me: Paris Theatre, London 7th July 1979 (LP, 2013)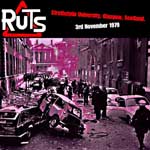 Strathclyde University, Glasgow, Scotland (CDR)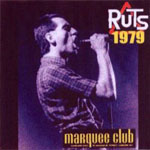 Ruts 1979 Marquee Club (CDR)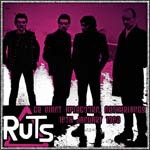 De Giant Apeldoorn, Netherlands 18th January 1980 (CDR)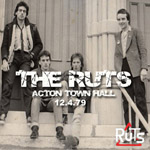 Acton Town Hall, London 12.4.79 (CDR)
Various Artists
Cash Cows UK LP 1980 (Virgin): West One (Shine On Me)
Burning Ambitions (A History Of Punk) UK 2xLP 1982 (Cherry Red): In A Rut
Oi! Chartbusters Volume 3 UK LP 1988 (Link): Babylons Burning (Live)
Punk - Past, Present And Future ... The Released Emotions Compilation (1988-1993) UK CD 1993 (Released Emotions): Babylon's Burning
The Best Punk Album In The World ... Ever! 2 UK 2xCD 1996 (Circa): Staring At The Rude Boys
Lords Of Oi! UK 3xCD Box Set 1997 (Dressed To Kill): Babylons Burning (Live)
Oi! This Is England UK 3xCD Box Set 1999 (Dressed To Kill): Babylons Burning (Live)
1-2-3-4 Punk & New Wave 1976-1979 UK 5xCD 1999 (Universal): In A Rut
No Thanks! The '70s Punk Rebellion US 4xCD 2003 (Rhino): Babylon's Burning
Harmony In My Head: UK Power Pop & New Wave 1977-81 UK 3xCD Box Set 2018 (Cherry Red): West One (Shine On Me)
Optimism / Reject (UK D-I-Y Punk and Post-Punk 1977-1981) UK 4xCD Box Set 2019 (Cherry Red): H-Eyes

__________________________________________________________________________
Links
Ruts D.C. - The Official Website for The Ruts and The Ruts DC
X-Ray Music - Out of date, but a pretty good Ruts discography/sessionography here
Record Collectors Of The World Unite