ABOVE: Brian James, Dave Vanian, Captain Sensible, Rat Scabies
Formed: London, England, UK, 1976
Although The Damned laid claim to being Britain's second punk band and were responsible for an oft-quoted (but nonetheless impressive) bunch of firsts - first Brit punk single, first Brit punk album, first Brit punk band to appear on daytime TV, first Brit punk band to tour the States, first major Brit punk band to be on the receiving end of a backlash, first Brit punk band to split and reform - their enduring image to many is one of being a trifle second-rate and somehow not entirely essential in the punk rock scheme of things. Mainly this was down to their goofy antics: whereas the Sex Pistols, The Clash, Subway Sect and Siouxsie & The Banshees were all responsible for some serious glowering, and professed to high-minded ideals about destroying rock and roll, The Damned went in for drunken japes and sported a highly visual, almost theatrical look: singer Dave Vanian dressed like a punk rock Dracula, Captain Sensible could be seen wearing a nurse's outfit, tutu or nothing at all, Rat Scabies caused mayhem wherever he went, usually thrashing his drum kit at the end of a show, and Brian James opted for drinking and looking impossibly cool. They also demonstrated a self-deprecating wit that The Clash and the Banshees certainly did not.
Perhaps the biggest problem was that The Damned were artless and working class, and seemed to play simply because they wanted to. The Pistols were all working class, but that group's background team - McLaren, Westwood, Jamie Reid - were all middle class types with intellectual ideas and knowledge of obscure movements like Situationism and Dada. Joe Strummer was the son of a diplomat, Tony James was a middle class clothes horse, as were the Banshees and Billy Idol, and people like Vic Godard and Howard Devoto regularly referred to poetry, art and high-brow fiction in their interviews. None of this for the Damned, who just liked pissing around and lobbing custard pies at each other. Although, initially, this low-brow and irreverent approach worked in their favour, eventually the music press turned against the band, demanding to know if there was anything else below the silliness.
During the course of their very chequered career, which has seen them go from utter obscurity (1976) to fame (1977), then back to obscurity again (1978), and then back to fame (1979), and then back to obscurity (1984), and then to fame again (1985), and then back to obscurity (1987), they recorded a series of singles and albums that still bear repeated listening today, many of which should be considered high-water marks in British rock and pop. Damned Damned Damned (1977) and Machine Gun Etiquette (1979) are probably their greatest achievements, but their other LPs were no less interesting: Music For Pleasure (1977) was a failed but invigorating attempt to move beyond pure punk and embrace MC5, The Black Album (1980) was an ambitious double that even included a side-long suite, Strawberries (1982) saw them embracing pop without losing their edge, and Phantasmagoria (1985) was a fully-fledged goth masterpiece that earned them an entirely new audience of black-clad kids in make-up. They even found time to indulge in some jokey '60s garage/psych japes in a short-lived side-project (Naz Nomad & The Nightmares). Having reformed (for about the fourth time) in the late '90s, they still continue to make credible albums, such as Grave Disorder (2001) and the remarkable So, Who's Paranoid? (2008). Even their weakest LPs - Anything (1986) and Not Of This Earth (1995) were interesting.
Part 1 (1976-1977)
The band formed in June 1976, and the first lineup was this: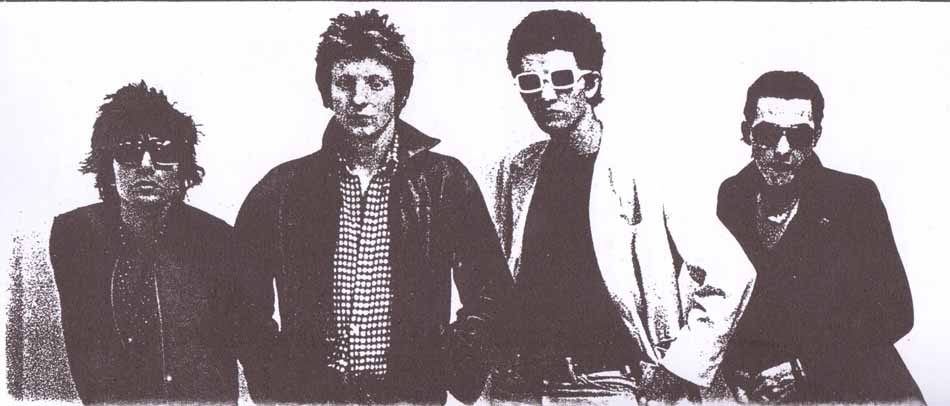 L-R:
Brian James (Brian Robertson) - guitar
Rat Scabies (Chris Millar) - drums
Captain Sensible (Raymond Burns) - bass
Dave Vanian (David Letts) - vocals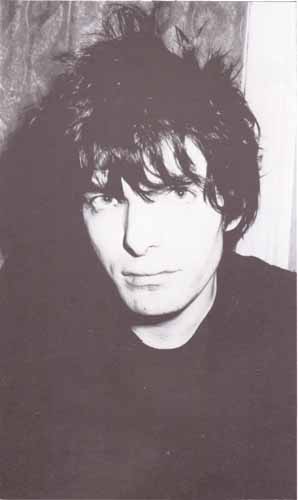 As for the formation, it was Brian James' fault: he did it. From August 1974 to August 1975 he had been playing guitar in band called Bastard, and they sent some of that time in Belgium because there was nothing going on at home. Bastard's Stooges, MC5-inspired racket did not catapult them to fame although they did cause a minor stir in places like Antwerp and Brussels, had some local popularity in Surrey, and they even recorded a three-song demo. Upon returning to Blighty in late 1975 he joined the legendary London SS, which of course featured Mick Jones and Tony James, as well as a host of other future punk stars, and was loosely managed by Bernie Rhodes.
When London SS were auditioning for a drummer that December, Chris Millar - ex-toilet cleaner, insurance salesman, warehouse man etc - showed up and got the job. It was around this time that Millar also acquired his punk rock name: he had scabies and was forever scratching, and at one point a rat was seen in the rehearsal room.
By January, Brian had tired of Jones and Tony: they seemed more obsessed with image than music, and the endless round of auditions got on his nerves. Therefore they decided to leave the London SS and form a new band.
Rat Scabies: Mick and Tony both had really long hair and leather trousers and looked like they should have been in Mott the Hoople. They treated me with total disdain. Brian was only like that at the beginning. After a while he made his mind up he liked what I was doing. Me and Brian started driving it forward. - Liner notes of Play It At Your Sister
While James and Scabies looked for a singer and bassist, Malcolm McLaren arrived on Rat's doorstep with a pair of music journalists, Chrissie Hynde and Nick Kent. Scabies' services were required in McLaren's new project, Masters Of The Backside (aka Mike Hunt's Honourable Discharge). The band had two singers, Dave White (aka Dave Zero) and David Letts (aka Dave Vanian), with Hynde on guitar. Nick Kent left soon thereafter, and a friend of Scabies, Ray Burns (ex-Johnny Moped) joined, but the band fizzled out anyway. Hynde, of course, eventually shot to fame in The Pretenders, although she did a spell in The Moors Murderers as well.
The story of the formation of the new band reached a milestone that April:
Rat Scabies: On the 3rd April me and Brian were in the bar at the Nashville for a Pistols show - hanging out, looking for singers. John Beverly (aka Sid Vicious) came in wearing this amazing gold lame jacket and looking every inch a star. Brian said, 'He's a singer' - so I went up and asked him to come along and audition for us. Twenty minutes later the same night, Dave Letts walked in and Brian said, 'Fuck me, there's another one'. I told Brian I already knew him and we asked him along too. He looked like one of the New York Dolls, a Thunders haircut, back combed and sticky-uppy. He wore a black leather jacket and drainpipe jeans, always a good dresser. - Liner notes of Play It At Your Sister
The audition took place at a church hall on Lisson Grove, just around the corner from the dole office. Burns - then playing in Johnny Moped & The Morons whilst working a a bog cleaner - assumed bass duties for the audition, and he joined the new band, which was christened The Damned after the Visconti film The Damned and the classic British sci-fi sequel Children Of The Damned.
They played their first show on 6 July 1976, supporting the Sex Pistols at the 100 Club - check out Live At The 100 Club 6/7/76 if you want to hear a very lo-fi recording of this show - followed by a handful of gigs throughout July and August, culminating with their appearance as the only punk band at the Mont-de-Marsan Punk Festival in Southern France. Also on the bill: Rooglator, The Count Bishops, The Gorillas, Sean Tyla Band, Eddie & The Hot Rods, Bijou, The Pink Fairies, and others, among them Nick Lowe. It was here where Burns was rechristened by "bearded plonker" Sean Tyla, who was so irritated by his antics that at one point he screamed,
"Oi, Captain fucking Sensible - get that egg out of your hair before customs, or I'll put your head down the bog and flush it off for you".
(The festival was a damp squib, really: the Sex Pistols, The Clash and Richard Hell were all to appear at one point, but never did for reason or another. The rest of the lineup was mainly tired pub rockers who didn't know why they were there and French rockers like Little Bob Story who were good...but not punk.)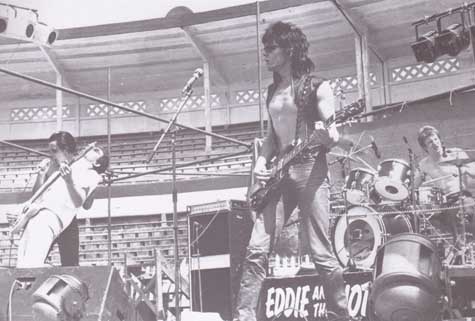 ABOVE: The Damned at Mont-de-Marsan. Photos: John Ingham.
The Damned followed this festival with a more famous one on 21st September: the 100 Club Punk Festival. They played on the second night, which was marred by Sid Vicious (possibly still irked by not getting the job as Damned singer) chucking a glass at The Damned during their set and blinding a girl in one eye in the process. More amusingly, at one point Sensible booted Vanian off stage and sent him flying into Siouxsie Sioux, who didn't find this very funny at all.
Captain Sensible: Siouxsie was utterly useless. Appalling, They didn't deserve to be allowed anywhere near a stage. Most of the bands, even people like the Buzzcocks, knew 3 or 4 chords, but they didn't have a clue. As far as I could make out she was just this rich kid with loads of dosh from a well-to-do family. She was the only person I knew then who could afford to spend £200 a time on S&M outfits from Malcolm's shop on the King's Road. - Liner notes of Play It At Your Sister
Regardless, by this time the band was being championed by Sniffin' Glue, who made them cover stars in September, and soon after the festival they secured a deal with Stiff Records: Jake Riviera was one of the organisers of the Mont-de-Marsan festival, and he snapped them up. Their tremendous debut single New Rose came out in October 1976. It was the first proper UK punk single and won rave reviews everywhere ("The product of 4 hours intensive care, this is so hot it's a wonder that vinyl doesn't melt"). The next month they pulled out of a tour with The Flamin' Groovies after the Groovies failed to make it to a couple of shows.
Chris Wilson (The Flamin Groovies' vocalist): It doesn't matter to me that The Damned pulled out. Those guys are the worst musicians we've ever played with.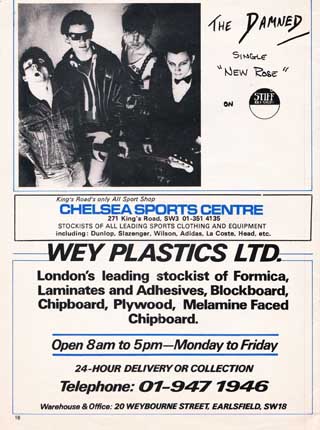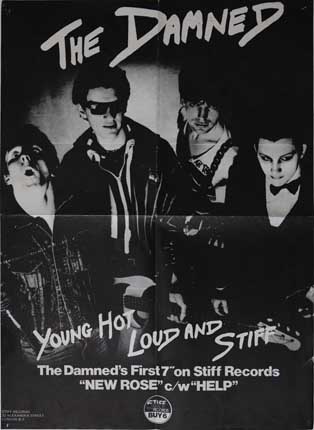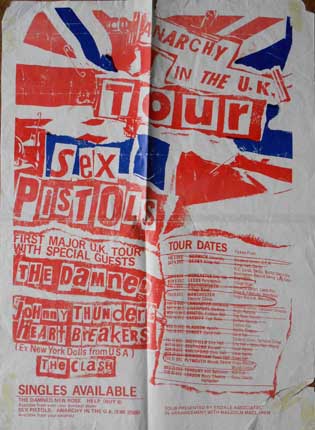 In December they embarked on the ill-fated Anarchy In The UK Tour with the Pistols, The Clash and The Heartbreakers. The Damned may well have been included because Malcolm McLaren knew they had been gigging solidly for months, had built up a fan base, and had a record out, so their profile was higher than any of the other bands on the tour. Yet, while the Pistols, The Clash and the Heartbreakers were escorted around in tour buses and stayed in hotels, The Damned were relegated to rusty transit vans and B&B's. They left the tour after playing just one show, at the Leeds Polytechnic. The day after that McLaren had decided they should be bottom of the bill, and he then accused them (falsely) of agreeing to play a private show for town councilors in order to ascertain whether they could be allowed to play in public. The Damned quit immediately, and McLaren told the press they had been fired. From this point on, The Damned were outsiders in the scene, along with The Stranglers.
Their debut album Damned Damned Damned came out in February. Initially released with a photo of Eddie & The Hot Rods on the back cover (a Stiff marketing gimmick), it was the first proper UK punk album, boasting around thirty minutes of Stooges-inspired rave-ups with lashings of energy and suitably tinny production by Nick Lowe. A truly seminal album, it gleefully trampled rock conventions of sonic clarity, subtlety and musical finesse, but was not just an amateurish din: the execution was perfect, and the sentiments of James's lyrics matched his aggressive guitar racket. Most of the tracks are now considered classics. The album was immediately preceded by a second killer single, the astonishing Neat Neat Neat.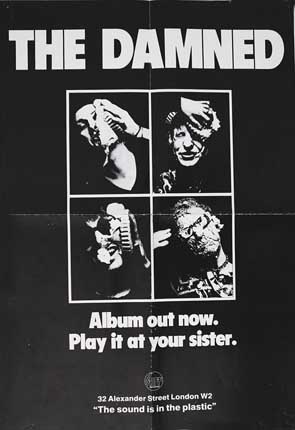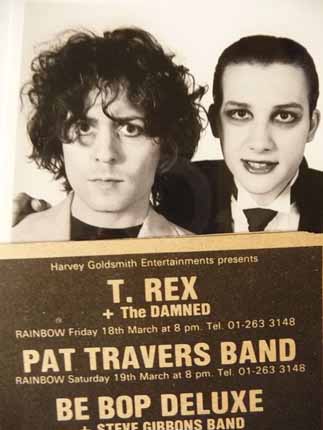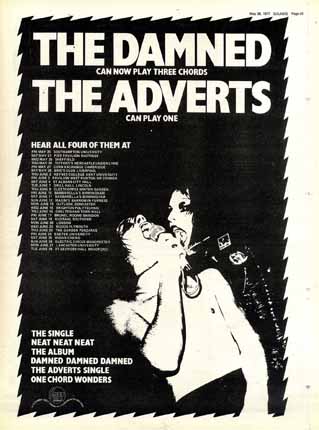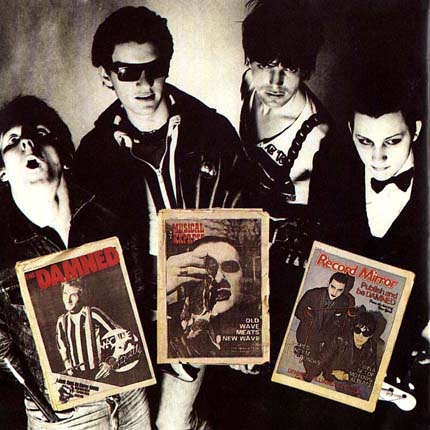 The band continued gigging throughout February - support bands including Johnny Moped at The Roxy, The Stranglers and The Count Bishops in Colchester, and The Cortinas at The Roxy - and set out on tour supporting Marc Bolan and T-Rex. Months earlier Bolan had seen a picture of Sensible wearing a T-Rex T-Shirt, and in October had sent a chauffeur round to their show at the Red Cow in Hammersmith with a set of guitar strings for them as a pressie (he knew how skint they were).
Following the tour - which was by all accounts a resounding success for both The Damned and T-Rex - the group became the first punk band to appear on daytime TV when they performed 'Neat Neat Neat' on Supersonic. Cliff Richard blankly refused to introduce them, deeming them blasphemous yobs with no talent.
In April '77 they went to spread the punk gospel in America, thus becoming the first UK punk band to do so. Shows in New York (four nights at CBGB's), Los Angeles (at the Star Club and the Whiskey), Boston (at The Rat Club) and San Francisco (The Mabuhay Gardens) were a major turning point in American punk. At their NY shows they were supported by Dead Boys, where the sheer velocity and mayhem of the spunky Brits' set meant that their Yankee counterparts had to immediately up their game.
John Holstrom, Punk Magazine: I think the best weekend ever at CBGB's was The Damned/Dead Boys double bill. Those two bands played the best live shows in the Punk Rock world back then, and they played "can you top this" all weekend. When they weren't onstage, they'd be heckling or throwing garbage at the other band. Each show was better than the last - it was unbelievable. It was the most fun people had at that crazy dive - and that's the thing that most idiots still don't understand about Punk Rock - it's meant to be FUN. I think that of all the English punk bands The Damned understood this the best, since they've never taken themselves too seriously and they're always entertaining.
Roberta Bayley, CBGB's doorwoman and photographer: The Dead Boys were doing a version of 'Anarchy'. They were goofing on the English bands and stuff. The Dead Boys were just rock, they weren't really punk when they came out of Cleveland. They quickly adapted to what the scene needed - which was their own punk rock band doing Iggy & The Stooges stuff onstage - and would throw themselves and be outrageous and cut themselves. But to me, The Damned were really original. It was total chaos but really fun chaos. It all seemed very spontaneous to me. It seemed like Dave Vanian was walking up the walls and onto the ceiling. The Damned weren't a cliche and pretty soon all new bands seemed to BEGIN as cliche. In New York, we had invented it (to our minds, anyway) and by 1977 it was already beginning to seem old, but The Damned were fresh and funny and original.
Jimmy Wilsey, The Avengers: The Damned's show at The Mab had everyone from around here who was in a band. They played everything, and everybody was sort of looking at each other with their mouths open, and after that I think the bands started changing a little more. Songs got faster, set lists got tighter.
Returning to Blighty, they embarked on a tour with The Adverts, which gobbled up half of May and all of June, after which they celebrated a year in existence with a free single, the Shel Talmey-produced Stretcher Case Baby, some of which they handed out at gigs, some were given away to fan club members, and some snuck out as NME competition prizes.

ABOVE: Lu Edmonds, Dave Vanian, Rat Scabies, Brian James, Captain Sensible
Up until this point, The Damned hadn't really put a foot wrong. Things started to fuck up for them when they recruited a second guitarist, Lu Edmonds, because James wanted to change the formula and also wanted to try a more MC5-orientated twin guitar sound. The rest of band was baffled by this decision but went along with it anyway. Also, James - the main songwriter - was not writing any new material, which meant it fell to the other band members - who had never written anything ("Stab Yor Back' excepted) - to start composing. The new lineup debuted at the second Mont-de-Marsan Punk Festival, which was a punkier affair than the first, with The Clash, The Jam, The Boys and The Police on the bill, but it still included a fair amount of pub rock (Tyla Gang, Dr Feelgood, Little Bob Story).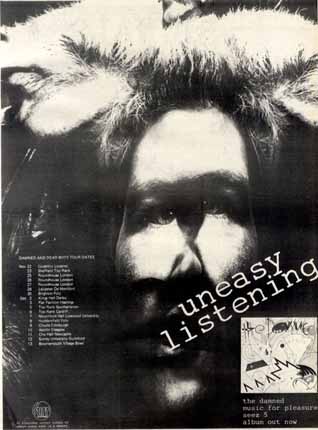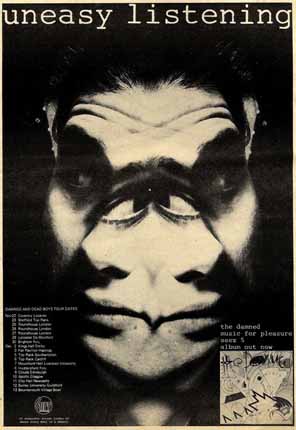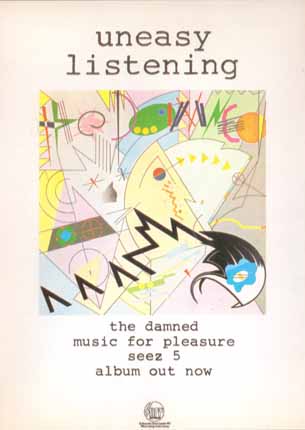 During August and September they recorded Music For Pleasure, by produced by Pink Floyd drummer Nick Mason (of all people), which eventually did just the job for media hacks with a desire to write them off as has-beens. A notable flop, the LP was rather strange in a way that words can't describe, but boasted another clutch of fine songs, some of which were new ones by James. 'Politics', a re-done 'Stretcher Case', 'You Take My Money' were James originals, but the standout was Sensible/Scabies' infamous attack on the band Television ('Idiot Box'), complete with parodic Tom Verlaine guitar. Avant garde saxophonist Lol Coxhill even appeared on one track, the Stooges-like 'You Know'. The press hated it and therefore slated it. Scabies, who had to be persuaded to stay in the band to record the LP, left the band before it was released in November. The LP flopped dramatically: despite brilliant cover art by Barney Bubbles, the bad reviews sunk it. The two singles from it, Problem Child (released in September) and Don't Cry Wolf (released in December) were not big sellers.
With Scabies gone, the group roped in a pair of temporary drummers: first was Dave Berk of Johnny Moped, then Jon Moss, who was currently also in London. This lineup shambled on throughout a November tour with Dead Boys, whereupon they found themselves without a label or a management company. On April 4th they played a farewell gig, at the Rainbow, supported by The Soft Boys, Johnny Moped and Prof & The Prophets (actually Moss and the Damned's roadie Prof). Towards the end of the set the band was joined by Scabies, who drummed alongside Moss, and Coxhill. Ironically, the show got them their best reviews in yonks.
Part 2 (1978-1980)

In mid-78 various new projects were started, some of which were abandoned almost immediately. Edmunds and Jon Moss formed
The Edge
, who released one LP and several singles before splitting in 1980. Vanian briefly joined major label superflops
Doctors of Madness
, while Scabies joined Sid Vicious, Mick Jones and others in the Vicious White Kids, formed as a benefit for the drugged up Pistols bassist, who was in a bad way. James formed
Tanz Der Youth
before going solo. Sensible first appeared with a Belgian group called the Softies and recorded a great version of
Elton Motello
/Plastic Bertrand's 'Jet Boy Jet Girl' (eventually issued as the B-Side to 'Wait For The Blackout') and formed an early "punk supergroup" called
King
, with Dave Berk (Johnny Moped), Kym Bradshaw (ex-
The Saints
/
The Lurkers
) and Henry Badowski (ex-
Chelsea
). Their one recording was a Peel Session in July 1978, featuring a track called 'Antipope'.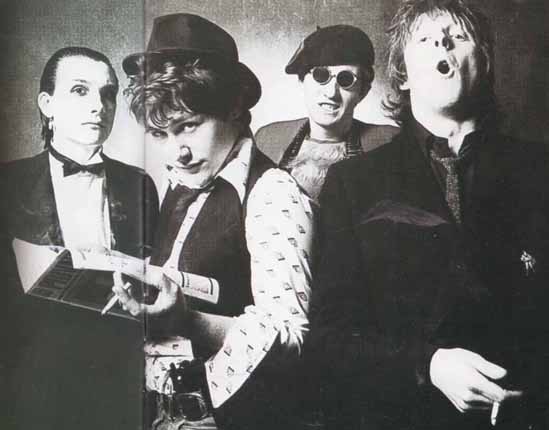 Vanian, Scabies and Sensible (now switching to guitar, always his instrument of choice) teamed up with none other than Lemmy in September 1978 to resurrect The Damned, but they had to call themselves Les Punks and then The Doomed because James objected.
This state of affairs did not last long. James relinquished the name The Damned, and with new bassist Alisdair "Algy" Ward in tow, they drew up plans to reinstate The Damned in the punk rock firmament. The first step was the Dodgy Demo, a 7" freebie which contained two ropey recordings, 'Love Song' and Rat's 'Burglar'. This was given away at the band's first show as the newly re-christened The Damned, at the Croydon Greyhound on 7th January. The band's constant gigging eventually led to a record deal with Chiswick, after label boss Roger Armstrong had seen them live and was amazed that nobody was taking a chance on a band that was so obviously popular. Signing to Chiswick was a smart move, not only because it was a sympathetic label, but it had just signed a pressing and distribution deal with EMI.
Captain Sensible: We were desperate for cash.
Rat Scabies: Nobody in the industry wanted us. We were too much of a handful for the majors to take on. So Roger Armstrong said, "really, Chiswick are the only people interested". Chiswick gave us an incredible amount of freedom to try things on for size and experiment, small though the budget was. That was the first time that Dave realised he could bring much more to the band. - Liner notes of Machine Gun Etiquette 2004 reissue
Confounding all expectations, they actually became chart stars with the hilarious, manic Love Song, which rose to No 20 that April, no doubt helped by coming in four different sleeves and two choices of vinyl colour (black or red). By marrying radio friendly sentiments to some hilarious punk lyrics ("You'll be the rubbish, I'll be the bin") and a hair-raising blare of rowdy guitars and Lemmy-style bass, they proved that the old dogs were far from toothless or tired.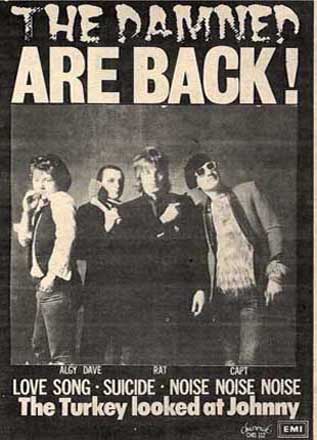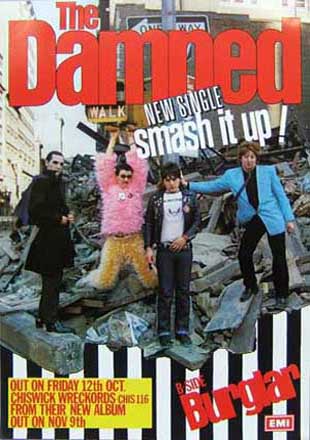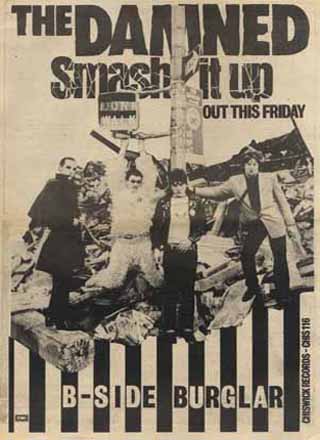 The magnificent Machine Gun Etiquette followed in due course. The LP is probably their best, a wonderful mix of sheer tastelessness, experimentation and unexpected classiness: on one hand you'd get them doing a beautiful, delicately played acoustic instrumental passage; elsewhere there'd be a minute of chaos in where each member would be performing without knowing what anyone else was doing; and then you'd get a shout of "Bollocks!" and a chant of "Isn't it nice in here...wooh!" Whereas the first Damned LP was mainly from the head of Brian James, and 'Music For Pleasure' was more of a group effort because it had to be, 'Machine Gun Etiquette' was a fully-fledged co-operative effort that reflected the personality of the whole band. Songs about killer clowns ('These Hands') and James Dean ('Plan 9 Channel 7') were pure Vanian melodrama which allowed him to demonstrate his newly-developed, distinctive crooning style, while tunes about religion (a King song, 'Anti-Pope'), shit stirrers ('Liar') and chaos ('Noise Noise Noise') were Sensible's, while the title track was a Scabies holdover from his time in the White Cats. (The cover shows the band in New York, and was taken during an American tour they did in October, shortly before the LP's release.)
ABOVE: Rat Scabies and lyrics from Smash Hits, October 1979 (these two images from the excellent Like Punk Never Happened site).
The LP spawned two more classic singles, Smash It Up, which was banned by the BBC for being a threat to world peace, but still penetrated the lower reaches of the UK Top 40. Then there was I Just Can't Be Happy Today. While the standard 7-inch version of this was the same as the LP version, Chiswick issued a remixed version as a promotional 7", with a shorter keyboard solo and a different middle-8 featuring less offensive lyrics, presumably because the BBC wouldn't be playing records that might cause an outbreak of priest-hanging and church-burning. But even though they mimed to the alternative version on Top Of The Pops and smashed up their equipment whilst performing it on The Old Grey Whistle Test, it didn't stop this great single stalling just inside the Top 50. However, all this restored their reputation as one of the UK's best and most entertaining punk bands.
ABOVE LEFT: In New York, 1979 (Sensible, Scabies, Ward, Vanian), and in 1980 (Scabies, Vanian, Sensible, Paul Gray).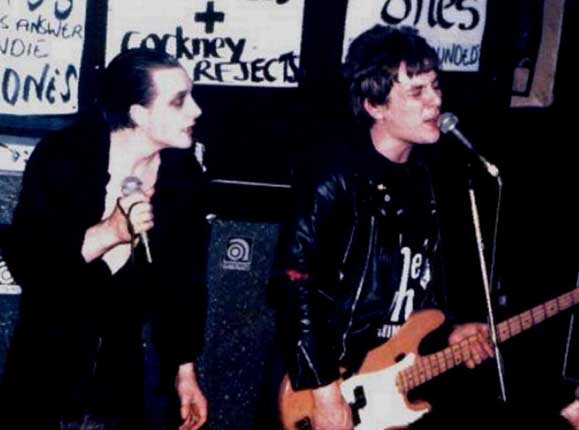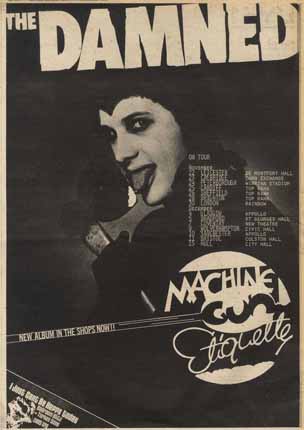 ABOVE LEFT: Dave and Algy Ward, live 1979
In February 1980 Ward was replaced by Paul Gray (ex-Eddie and the Hot Rods), but his first single with the band - White Rabbit - failed to secure a release in the UK, which was a shame because it was another corker, the A-Side a superb version of the old Jefferson Airplane tune transformed into a very bad trip, whilst 'Rabid (Over You)' was a Vanian classic inspired by his love of old horror and sci-fi flicks, which featured some stunning synthesiser blasts courtesy of Anthony More.
Captain Sensible: We were all into psychedelia. 'White Rabbit' was one of our faves. That was the highest I ever heard Dave sing. He could have joined the Bee Gees after that. - Liner notes of The Black Album 2005 reissue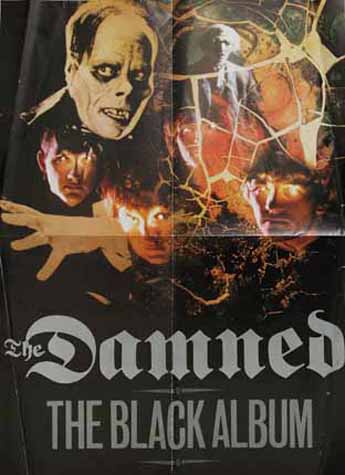 Much more auspicious was the ambitious The Black Album. Recorded in Rockfield Studios in rural Wales, the sessions were so fruitful that the proposed single album became a double. It touches on power-pop ('Wait For The Blackout', 'History Of The World Part 1'), punk ('Hit And Miss', 'Sick Of This And That'), Goth-pop ('Dr Jekyll & Mr Hyde', 'Twisted Nerve') and psychedelic freak-outs ('Therapy'), the richness of material hindered slightly by the slightly thin production. Side three's 17-minute 'Curtain Call' is a graveyard opus at least ten minutes too long, while side four is a tinny live recording of little interest which was later extended to album length as Live Shepperton 1980. The US version (on IRS) left off the second disc.
Dave Vanian: We were very close. We were filled with optimism. We felt nothing could stand in our way, we were strong enough and united enough as a band to break down barriers and write music. Since Brian had departed we had moved away from the Detroit, Stooges' influences and were getting more into '60s American garage bands. Cap and Rat were into prog rock, but we were all listening to the Doors, Seeds, Shadows of Knight. The Pebbles album had just come out and we thought it was amazing you could get so much great music on one album. Also I was into film music, including incidental music, and was bringing that into the band. - Liner notes of The Black Album 2005 reissue
Captain Sensible: We were very lucky to get Paul. He was probably the best bassist in Britain at the time...well, now that I'd switched to guitar anyway! He could certainly rock out and once said to me that if he was paid by the amount of notes he played he'd be a millionaire. He also did subtle, which was handy as we were heading into moody atmospheric territories. Proto-Goth maybe. - Liner notes of The Black Album 2005 reissue
Two singles were extracted from the LP. History Of The World Part I was issued in a completely OTT Hans Zimmer remix, featuring lashings of synthesisers, which amazingly failed to make it into the Top 50. The other one was Dr Jekyll & Mr Hyde, which was drastically edited down for US release.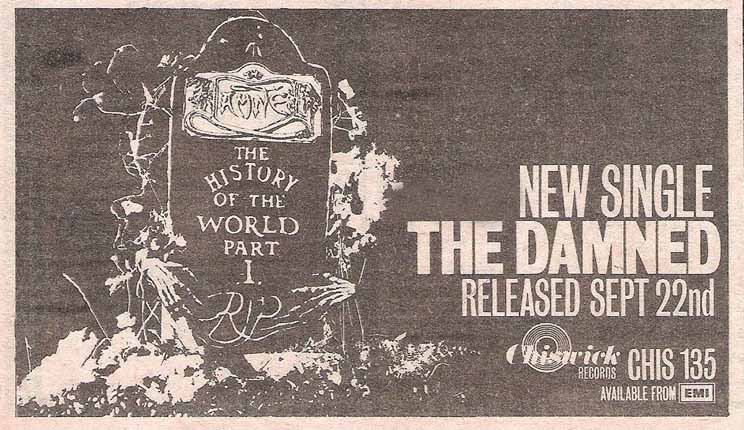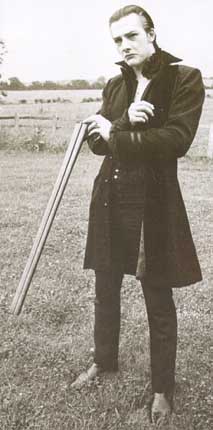 November saw the release of a stand-alone festive single, the riotous There Ain't No Sanity Clause, which was co-written by Giovanni Dadamo and had actually been previously recorded (as a demo) by Dadamo's old band The Snivelling Shits.
But despite the accolades and reasonably strong sales, in April 1981 the band found themselves once more without a label when Chiswick mysteriously decided not to renew their contract. (This didn't stop Roger Armstrong releasing a slew of cash-in reissues and re-packages over the next four years or so.)
Part 3 (1981-1984)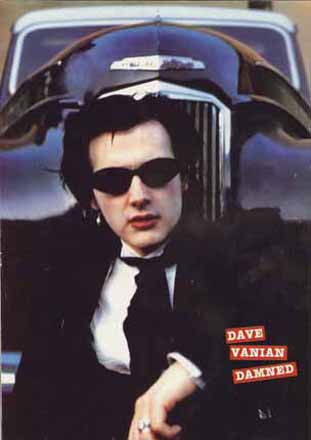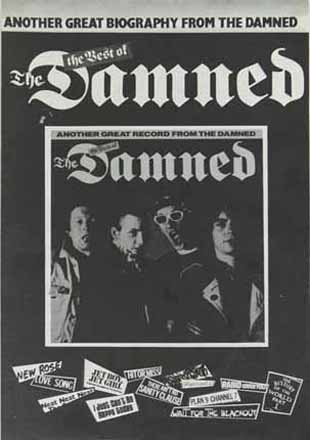 Whilst a stop-gap compilation LP (The Best Of The Damned) more than satisfactorily filled the gap, the group found themselves a one-off deal with NEMS Records, which in November released Friday 13th EP, a four-track EP notable for a sparkling rendition of The Rolling Stones' 'Citadel', Paul Gray's incredible 'Billy Bad Breaks' and 'Limit Club', a tribute to Ruts singer Malcolm Owen, who'd died the previous year. It was also notable for marking the recording debut of new keyboardist Roman Jugg (ex-Victimize), who had joined in Autumn.
Rat Scabies: He was a friend of Paul Gray's. He was multi-talented, a great guitar player, a really good keyboard player. He had a really good ear for music. He was really easy to have around, no ego clash, a great sense of humour. He'd been in a couple of local bands, but nothing I'd ever heard of. - Liner notes of Strawberries Deluxe Edition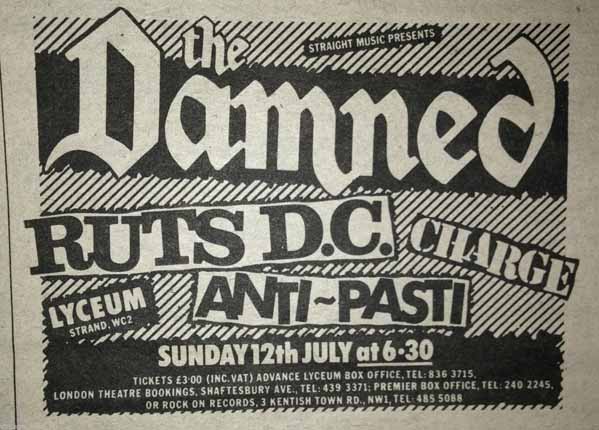 ABOVE: Inner sleeve for 'The Best Of The Damned'
Singing to Bronze Records (home to Motorhead, like The Damned a band which previously called Chiswick home), they began making their poppiest, most polished material so far, First up was June's hilarious Lovely Money, which was completely unlike anything they'd released before as a single, being a keyboard-dominated piece of psychedelic whimsy in which the virtues of ghoulish tourist attractions such as the London Dungeon and Madame Tussauds were found to be spectacularly lacking. At over five minutes long, it featured the plummy tones of Viv Stanshall (ex-Bonzo Dog Doo-Dah Band), who ad-libbed the very amusing and rather quite lengthy spoken word outro ("And the mummified remains have been coated in Teflon so that those greasy Argentineans -- WHO DON'T HAVE FRECKLES BECAUSE THEY SLIDE OFF THEIR FACES!!! -- can't get their hands on them!") The single was outside the Damned norm, and it was little wonder it only made it to No. 42, although it should have been massive.
1982 was, in spite of all this, a weird period for the group. They were still considered primarily a punk band - and played with the likes of Anti-Nowhere League, Chron Gen and Anti-Pasti - but their recent records were increasingly sophisticated and slick and many people into the current wave of punk felt that they were not hard hitting enough, and had lost their edge. The fact that live they were as unruly as they'd ever been just added to the confusion.
And unbeknown to the rest of the band, The Captain had in early 1982 signed a solo deal with A&M Records. He'd already dabbled with a solo career, having issued a single ('This Is Your Captain Speaking') on Crass the year before, but the first the band knew of the A&M deal was when 'Happy Talk' sailed to the very top of the charts in the same month that 'Lovely Money' was released. This meant that while Sensible suddenly became a star - a proper star - the rest of the band remained in relative obscurity, and while the group gigged as before, Sensible was forever on the television. This dented the group's street cred no end in the process.
ABOVE: Smash Hits July 1982. All images clickable.
But back to the business of The Damned. Their fifth LP, Strawberries, profile no doubt raised by Sensible's success, almost made it into the Top Ten and is highly recommended. Housed in a lovely sleeve with a cute pig on it, and issued with an odorous lyric sheet, it boasted one of the all-time great anti-Reagan songs ('Bad Time For Bonzo'), at least two glorious epics ('Ignite', 'Stranger On The Town'), one superb single ('Generals'), and another hint of the Gothier things to come, in the form of 'The Dog', a seven minute opus bolstered by one of Vanian's best vocals and a terrific arrangement.
Rat Scabies: Captain would get fed up with the abuse, the gobbing, cans being thrown. So there was a saying that went around the van, "It's like giving strawberries to pigs". When it came to the album, it was "let's call it strawberries to pigs".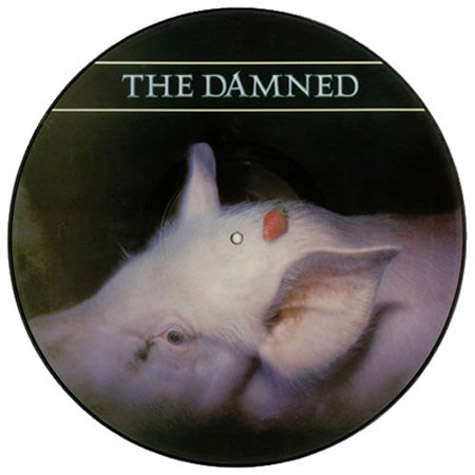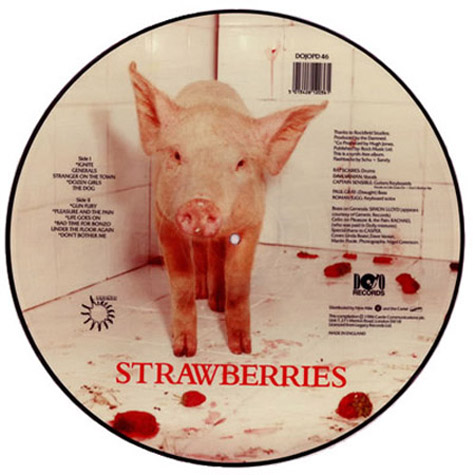 ABOVE: Strawberries picture disc reissue
Dozen Girls (one of the album's punkier efforts) and Generals (a delightful, hyper -melodic anti-war song) were both issued as singles (in September and November respectively), but for reasons that will have scientists scratching their heads for the next 500 years, neither troubled the Top 75. Even more astounding, given the success of 'Strawberries', Bronze dropped the band in March 1983, a month after Gray had quit following an acrimonious American tour. Gray had insisted on sole songwriting credits for his songs on 'Strawberries' because he did not wish to share his money with the other band members, which soured relationships considerably. Gray went on to join heavy metallers UFO.
Paul Gray: In the summer of 1982 we returned once again to Rockfield to record a new album, again with Hugh Jones engineering. The first thing he said to me was "don't expect it to be like the last time", and he was right. Vanian didn't show up until the end despite increasingly frantic telegrams from the record company - perhaps he had a premonition of what was to come. We had dozens of great songs to choose from (we all had recording gear at home and would send each other tapes) and for the most part the sessions went well, but the old magic had gone and there was a simmering resentment from Rat. The atmosphere was turning poisonous, it was like walking on glass. One night he came back from the pub very agitated, took exception to one of my songs and there was a fight. Everyone disappeared pronto. When I came to, 18 hours later, I'd had enough, packed my bags and went home. That evening Captain was on the phone trying to persuade me to come back. I loved The Damned and couldn't understand Rat's attitude, so a few days later I went back to finish the bass parts. Rat had returned to London, and we knew things had changed from that moment on.
The resentment deepened. Captain had also embarked upon a solo career, and "Happy Talk" was a smash hit, taking him away from The Damned for long periods. Against our better judgement we recruited his manager Andrew Miller to represent us too, trying to make the situation easier, but it soon became clear that he had no interest in us. Against all the odds "Strawberries" climbed to no.15 in the charts, and out we went again round the UK to promote it for the Nuns Tour. Vanian had grand ideas. He recruited 3 punkettes, dressed them as suspender-wearing nuns, and shoved them alongside us onstage against an OTT gothic church backdrop. It was high drama, it looked fantastic and it went down a treat. Despite, or maybe because of the problems, the band were playing better than ever, and we had reached our peak, but the whole time there was an unpleasant underlying friction. We then returned to America for the second time, and it couldn't have been more different. It was a disaster. There was no budget, no advertising, no money, no effective management, camaraderie had flown out of the window, and for the first time I couldn't wait to get home. I think we all felt the same.
In February 1983 The Damned had been booked for a UK club tour, and I wasn't sure that my heart was in it anymore. Then the phone rang. It was Paul Chapman, guitarist with UFO, a crazy Cardiffian who I'd occasionally bumped into and shared the odd drink with. "Hey Paul we're out in Spain on a world tour and our bassist's quit. D'you fancy joining us?". It was time for a rethink again... - Recollection from Paul Gray's official website (here)
Finding a replacement for Gray was easy. They just asked Jugg. He said his ex-Victimize bandmate Bryn Merrick would be up for the job, and he was welcomed aboard with immediate effect.
ABOVE: Article from Punk Lives #5, and review from 1983 show with Play Dead and Flesh For Lulu supporting. Click images
The rest of 1983 and most of 1984, however, was spent in turmoil.
The Damned were not doing well - they had no label, for a start - a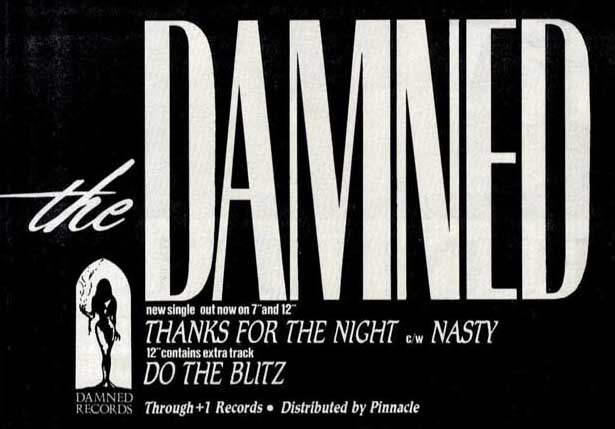 nd Sensible was doing really well, having clocked up several hit singles since 1982, including 'Wot!' (number 26 in the UK, number 1 in France) and 'Glad It's All Over' (number 6 in the UK). Morale was also at an all-time low because back in 1982 some bright spark had suggested that maybe it would be a good idea if Andrew Miller - Sensible's manager - was also The Damned's. Which was good on paper, but it turned out Miller had no time for The Damned but plenty for Sensible. So he was fired. Sensible himself had a bash at managing the group, then Scabies did, and so did a bloke called Andy McQueen, but he and Scabies did not get along, exacerbating tension even further. The meager chart action of their next single, Thanks for The Night, couldn't have helped, despite a memorable appearance on The Young Ones where they performed the group's most blazing song since 1977, 'Nasty'. Even worse for the band, although 'Thanks For The Night' had been demo'd during the 'Strawberries' sessions, Sensible also recorded it for his debut solo album. Eventually, that August, Sensible quit.
Part 4 (1984-1988)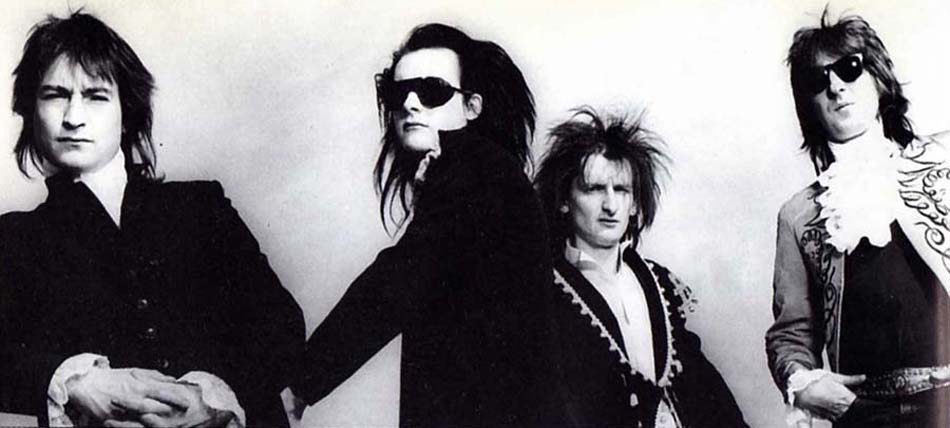 ABOVE: The Damned in Goth mode, 1985: Bryn Merrick, Dave Vanian, Roman Jugg, Rat Scabies
Thus Captainless, the band entered into their third distinctive phase. If phase one (1976-1977) had been the punked-up Brian James period, and phase two (1979-1983) was the increasingly psychedelic Captain Sensible period, then phase three was when Dave Vanian became the focal point and the group embraced (and was indeed embraced by) the dark clammy arms of Goth. Over the next couple of years their core punk audience was infiltrated by loads of shit Goths, who would otherwise be listening to Sisters Of Mercy, reading HP Lovecraft and downing Thunderbird wine.
Rat Scabies: Captain's solo career had meant that we'd had to do some things without him, one was the Naz Nomad record. We got used to the idea of working without Captain. Roman was fine guitar player and it was hard for Captain to be in the band as he just wasn't available for things. I can't remember if an actual decision was made to carry on, but we hadn't been working and we needed money. We never got royalties ad lived on fresh air, so we needed what we got from gigging.
Naz Nomad, mentioned above, was a high-concept side project which allowed the group the opportunity to indulge their fondness for '60s garage punk. Featuring ten covers and two originals, it was packaged to look like the reissue of a 1967 soundtrack album to a (fictitious) low budget American horror film, even down to including a copyright notice on the front cover claiming the film was "Copyright 1967 American Screen Destiny Pictures". They even credited the film's stars, director and producer.
Naz Nomad, however, was a diversion from the business at hand. The band had been in the doldrums for a few years, but that changed when MCA shoved a contract in front of them. Jugg switched from keyboards to guitar, and Steve McGuire from Doctor & The Medics became an unofficial fifth member, assuming Jugg's old job on the keys. The group dropped the punk and psychedelia trappings, and headed instead for a slick pop sound that utilised harpsichords, Phantom of the Opera keyboards and a big contemporary sheen, characterised almost solely by Vanian's commanding baritone. Even Scabies had toned down his demented drumming style. Cue a surprise hit single, the pleasing Grimly Fiendish, which sounded uncannily like Madness and narrowly missed the Top Twenty. The atmospheric The Shadow Of Love got to Number 25, and the album Phantasmagoria narrowly missed the Top Ten.
Although Is It A Dream didn't fare quite so well as the previous singles, their reinvention as the second band of choice for Goth kids was cemented by the enormo-hit Eloise, a completely over-the-top cover version that peaked at No. 3 in the charts. (It should be noted that all of these records were issued in a really tedious amount of multiple formats: 7" singles in normal sleeves, 7" singles in gatefold sleeves, 7" picture discs, 12" picture discs, 7" singles on colour vinyl, 7" singles with bonus discs, 12" inch singles on colour vinyl, LPs on white vinyl with bonus 12" singles...and so on. However, it all worked: suddenly, Top Of The Pops and Smash Hits were on the phone, and the band were seen looking not entirely at home on daytime chat shows, where the question of whether Vanian slept in a coffin was inevitably asked.)
ABOVE: Smash Hits Interview from July 1985
Swelled by this massive achievement, The Damned followed this by doing what The Damned also do: fuck up. And fuck up they did with the stupendously shoddy Anything, a dog of the highest order, with only a version of Love's 'Alone Again Or' and the pounding 'Psychomania' to recommend it. Otherwise there's a instrumental piano piece that recalls dreary, drizzly Monday afternoons, overblown crud like 'In Dulce Decorum', and some filler material.
By the end of 1987 the band had tapered out. The ironically titled The Light At The End Of The Tunnel served as a bookend and eulogy. Issued on double album & double CD, it was a compilation of (mostly) everything essential from 'New Rose' (1976) to 'In Dulce Decorum' (1987), although some of the choices are a little suspect ('Trojans' for instance, and the 10" remix of 'Grimly Fiendish') and not many people like the non-chronological sequencing. Appended to the CD version is the 17-minute 'Curtain Call', which also substitutes 'Fish' for 'Feel Alright'.
'Anything' wasn't quite the last thing the group recorded for MCA, although the projected follow-up LP was abandoned and the result of these sessions remain unreleased as the record contract was dissolved. ('Gunning for Love' and 'The Loveless And The Damned', two songs for what would have been the third MCA album were later re-recorded Vanian's subsequent group, The Phantom Chords.

Part 5 (1988-Present)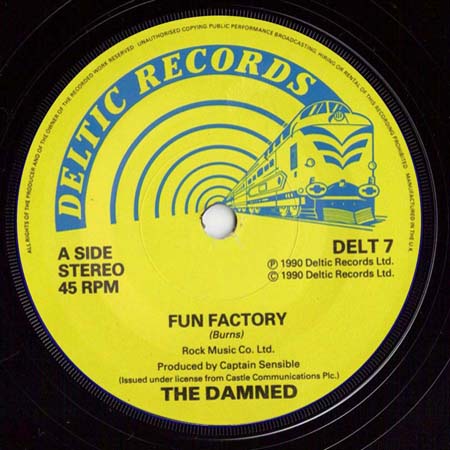 1988. Time for a Damned reunion, maybe?
Well about time...it means it's been almost 18 months! On 13 June 1988, the original lineup reconvened for a show at the London Town & Country Club for a spirited blast through their ancient back catalogue. The show was released on vinyl, CD and VHS Video as Final Damnation, and was so popular that over the next couple of years more reunions were ordered. Throughout this time, Vanian and Merrick were trying (rather unsuccessfully) to get their new band The Phantom Chords off the ground - they got as far as one single ('Johnny Remember Me') before grinding to a halt in 1995, having recorded several demos, some with Marc Almond on vocals! He resurrected them in 1999 and 2000 for gigs. Sensible and James still pursued their solo careers.
Yes, the '90s were an even weirder time for the band than the early '80s were. Their few recordings during this period were all strange.
Whilst on their 1991 reunion tour of the States, Vanian, Scabies and James collaborated on the Prokofiev single, which was given away as a gig freebie, which was just as well because it consisted of a sample of the Stooges' 'Gimme Danger', over which James improvised on guitar and sound effects, and Vanian contributed a lifeless Jim Morrison impression. It was a shit piece of directionless crap, and still is.
A bit more palatable was Fun Factory, which was recorded back in 1982 and featured Robert Fripp on guest guitar, and issued on 7", 12" and CD Single. The song boasted one of Captain Sensible's most unadulterated pop melodies and arrangements, but was always a bit too jolly sounding.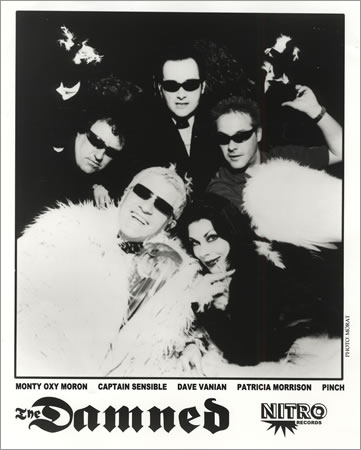 In 1995 they made a "comeback" LP with yet another new line-up: Vanian, Scabies, Alan Lee Shaw (ex-Maniacs), Kris Dollimore (ex-Godfathers) and Moose Harris (ex-New Model Army), with help from Glen Matlock and Brian James. The LP is available in two different versions. It was originally issued in Japan and the States as Not Of This Earth, and then in the UK as I'm Alright Jack And The Beanstalk. Consisting of garage/psych/punk tunes, all of which were written by Shaw and arranged by Shaw/Scabies, the LP was an interesting experiment, but the songs simply weren't all that good, and certainly not worthy of The Damned. Moreover, the recording of the LP was fraught with so much intrigue and double-dealing that even to this day Scabies and Vanian will no longer talk to each other: Scabies claimed Vanian was a lazy bugger who contributed next-to-nothing to the record; Vanian claimed that his vocals were guides only and therefore not finished, that he wanted Sensible and James involved, and that Scabies released the record without his permission and never paid him either. Shaw, for what it's worth, still doesn't understand why Vanian cared so little about the project yet was so hostile towards it. Worse still, Scabies took this material and remixed it as the god awful Testify. (Testify is included within this site purely because it contains one track from 1985.)
Scabies gave up on The Damned at this point.
However, silver linings and all that shit: the fall out from 'Not Of This Earth' meant that Vanian and Sensible were chums again, and they began touring as The Damned, initially with Paul Gray, but he was soon replaced by L.A. punk veteran Patricia Morrison (ex-Bags/ex-Gun Club/ex-Sisters of Mercy). She also happened to be Vanian's missus.

Grave Disorder, released on Dexter Holland's Nitro Records label, saw the line-up consisting of Vanian, Sensible, Morrison, drummer Pinch and keyboardist Monty Oxy Moron. It was also considered to be the band's best album since 'Strawberries', an eclectic mix of punk, Goth and psych (as well as bits of surf, rockabilly and torch song) that is neither sloppy nor half-baked. Thanks to the insanitising input of Sensible, the wacky humour is reinstated too. Vanian is on top form throughout, crooning tongue-in-cheeks lyrics such as, "Come taste this lunacy / Be blinded by the green faerie / Creeping out of your glass / Into your mind". (Trivial note: 'Neverland' was originally recorded as a solo piece by Sensible for his 'Mad Cows & Englishmen' album.)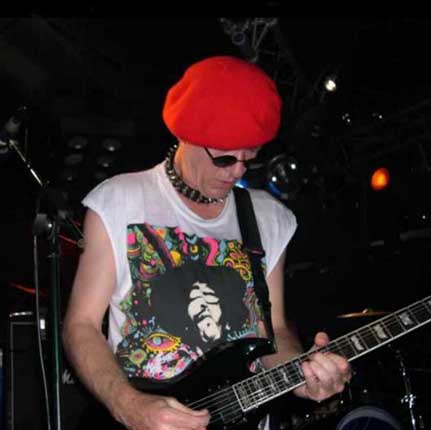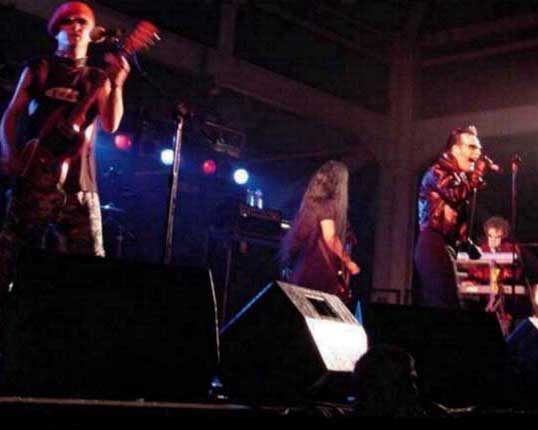 ABOVE: The Damned at Punk Aid, Brixham, April 1st 2003
This lineup was remarkably stable, lasting until 2005, at which point Morrison was replaced by Stu West. This lineup recorded the excellent So, Who's Paranoid? in 2008, and continues to tour. They're still pretty good at both.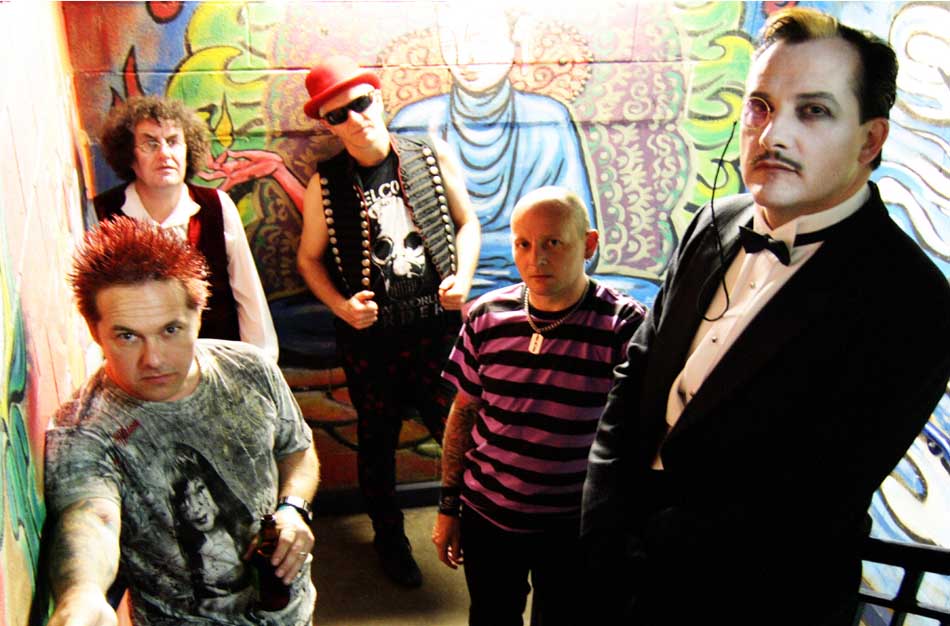 ABOVE: The Damned in 2015
__________________________________________________________________________

DISCOGRAPHY
Subsequent studio albums: Not of This Earth (1995), Grave Disorder (2001), So, Who's Paranoid? (2008), Evil Spirits (2018).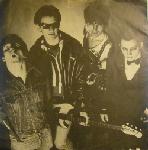 New Rose (7", 1976)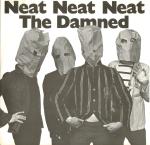 Neat Neat Neat (7", 1977)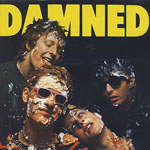 Damned Damned Damned (LP, 1977)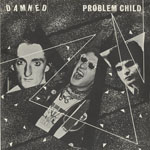 Problem Child (7", 1977)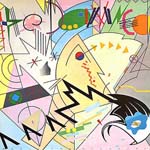 Music For Pleasure (LP, 1977)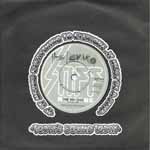 Don't Cry Wolf / One Way Love (7", 1977)
Love Song (7", 1979)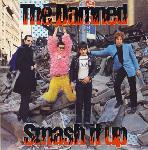 Smash It Up (7", 1979)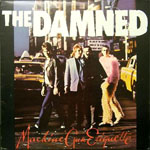 Machine Gun Etiquette (LP, 1979)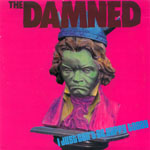 I Just Can't Be Happy Today (7", 1979)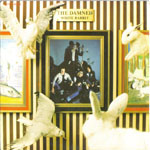 White Rabbit (7", 1980)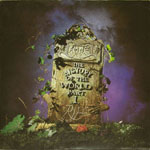 History Of The World Part I (7"/12", 1980)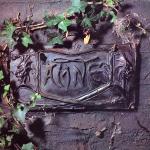 The Black Album (2xLP, 1980)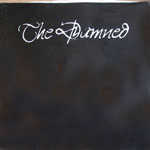 Dr Jekyll & Mr Hyde (7", 1980)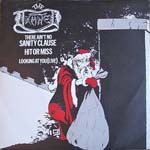 There Ain't No Sanity Clause (7", 1980)
Friday 13th EP (7", 1981)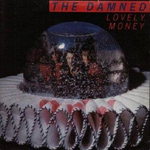 Lovely Money (7", 1982)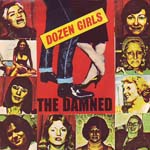 Dozen Girls (7", 1982)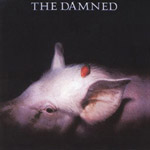 Strawberries (LP, 1982)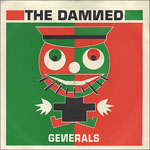 Generals (7", 1982)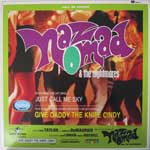 Give Daddy The Knife Cindy (LP, as Naz Nomad & The Nightmares, 1984)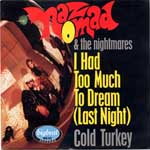 I Had Too Much To Dream (Last Night) (7", as Naz Nomad & The Nightmares, 1984)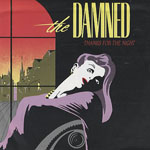 Thanks For The Night (7"/12", 1984)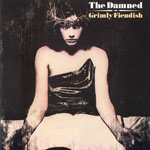 Grimly Fiendish (7"/12", 1985)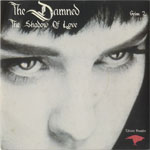 The Shadow Of Love (7"/ 2x7"/10"/12", 1985)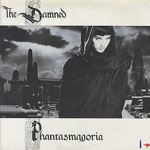 Phantasmagoria (LP/CD, 1985)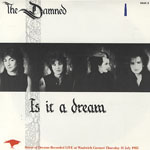 Is It A Dream (7"/ 12", 1985)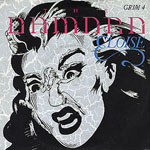 Eloise (7"/12", 1986)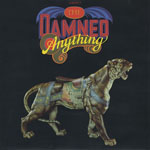 Anything (7"/10"/12", 1986)
Anything (LP/CD, 1986)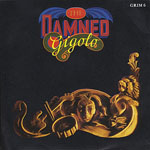 Gigolo (7"/12", 1987)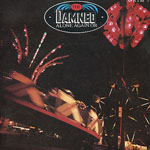 Alone Again Or (7"/12"/CDS, 1987)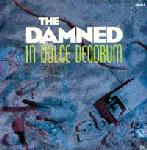 In Dulce Decorum (7"/12", 1987)
Extraneous Releases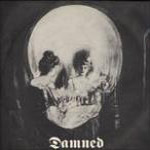 Stretcher Case Baby (7", gig freebie, 1977)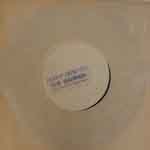 Dodgy Demo (7", 1979)
Wait For The Blackout (7", 1980)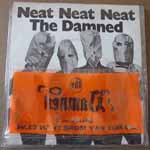 Four Pack (4x7", box set, 1981)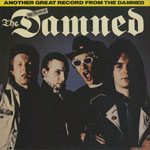 The Best Of The Damned (LP, 1981)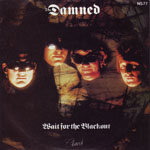 Wait For The Blackout / Jet Boy Jet Girl (7", 1982)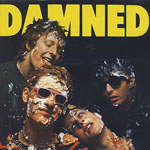 Damned Damned Damned / Music For Pleasure (2xLP, twofer, 1982)
Lively Arts (7"/10", 1982)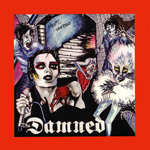 Help / New Rose (7", 1982)
Live Shepperton 1980 (LP, 1982)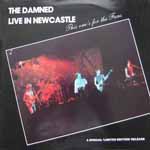 Live In Newcastle (LP, 1983)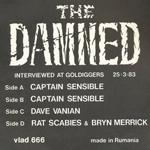 Interviewed At x 25:3:83 (2x7", 1986)
Damned But Not Forgotten (LP/CD, 1986)
The Peel Sessions (12", 1986)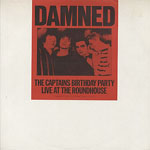 The Captain's Birthday Party - Live At The Roundhouse (12", 1986)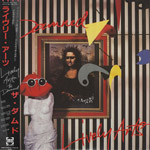 Lively Arts (LP, 1986)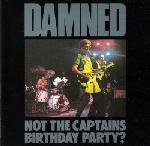 Not The Captain's Birthday Party? (12"/CDS, 1986)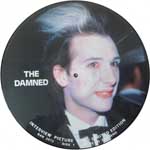 Limited Edition Interview Picture Disc (LP, 1986)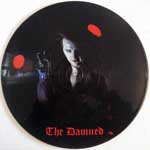 Interview Picture Disc (LP, 1986)
The Peel Sessions (12"/CD, 1987)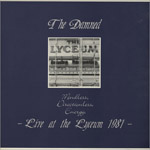 Mindless, Directionless, Energy. Live At The Lyceum 1981 (LP/CD, 1987)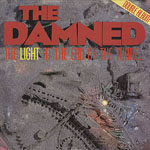 The Light At The End Of The Tunnel (2xLP/2xCD, 1987)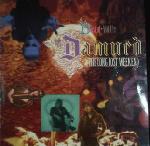 Best Of Vol 1 1/2: The Long Lost Weekend (LP, 1988)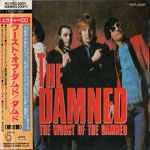 The Worst Of The Damned (CD, 1990)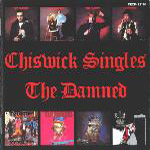 Chiswick Singles (CD, 1990)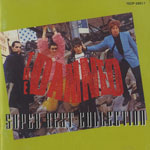 Super Best Collection (CD, 1990)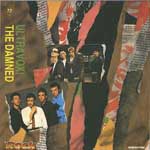 Ultravox! / The Damned (LP, split, 1990)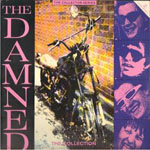 The Collection (2xLP/2xCD , 1990)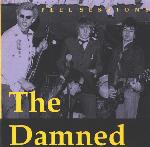 The Peel Sessions (CD, 1990)
Fun Factory (7"/12"/CD, 1990)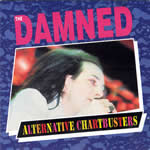 Alternative Chartbusters (CD, 1991)
Totally Damned (CD, 1991)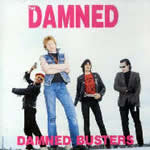 Damned Busters (CD, 1992)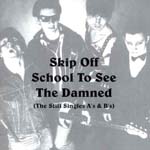 Skip Off School To See The Damned (The Stiff Singles A's & B's) (CD, 1992)
The MCA Singles A's + B's (CD, 1992)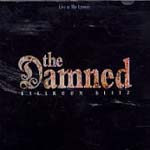 Ballroom Blitz: Live At The Lyceum (LP/CD, 1992)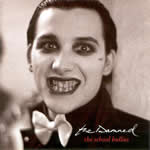 The School Bullies (CD, 1993)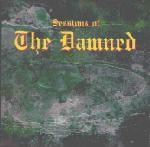 Sessions Of The Damned (CD, 1993)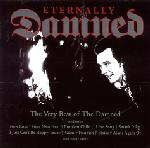 Eternally Damned - The Very Best Of The Damned (CD, 1994)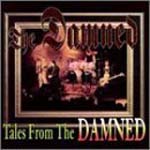 Tales From The Damned (CD, 1994)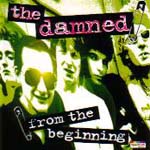 From The Beginning (CD, 1995)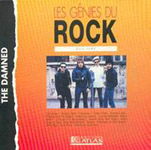 Gun Fury (Les Génies Du Rock) (CD, 1995)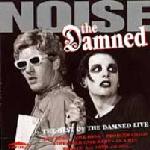 Noise - The Best Of The Damned Live (CD, 1995)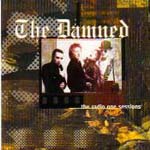 The Radio One Sessions (CD, 1996)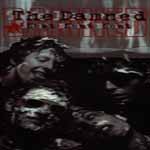 Neat Neat Neat (3xCD, box set, 1996)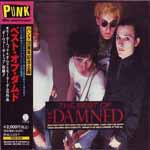 The Best Of The Damned (CD, 1996)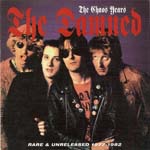 The Chaos Years: Rare & Unreleased 1977-1982 (CD, 1997)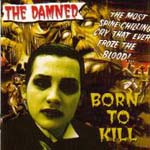 Born To Kill (2xCD, 1997)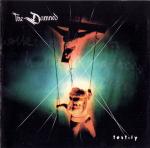 Testify (CD, 1997)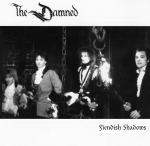 Fiendish Shadows (CD, 1997)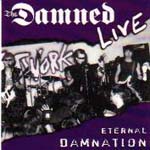 Live - Eternal Damnation (2xCD, 1999)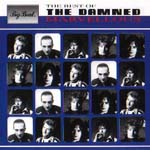 Marvellous: The Best Of The Damned (CD, 1999)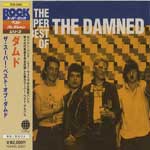 The Super Best Of The Damned (CD, 1999)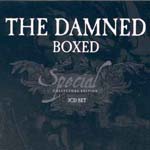 Boxed (3xCD, box set, 1999)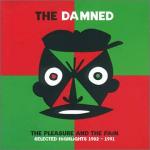 The Pleasure And The Pain: Selected Highlights 1981-1991 (CD, 2000)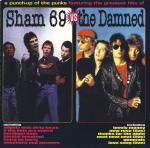 A Punch Up Of The Punks Featuring The Greatest Hits Of Sham 69 Vs. The Damned (2xCD, split, 2001)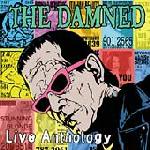 Live Anthology (2xCD, 2001)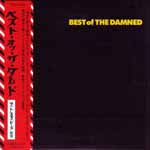 Best Of The Damned (CD, 2002)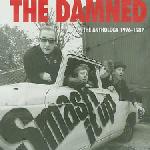 Smash It Up: The Anthology 1976-1987 (3xCD, 2002)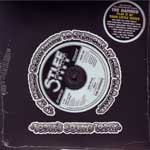 Play It At Your Little Sister (CDS+7", 2002)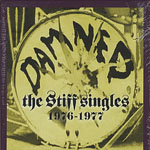 The Stiff Singles 1976-1977 (5xCDS/5X7", box set, 2003)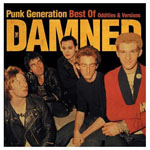 Punk Generation: Best Of Oddities & Versions (CD, 2004)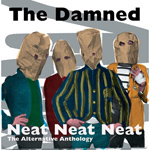 Neat Neat Neat - The Alternative Anthology (3xCD, 2004)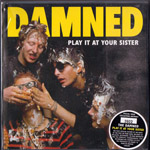 Play It At Your Sister (3xCD, box set, 2005)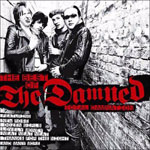 The Best Of The Damned: Total Damnation (CD, 2006)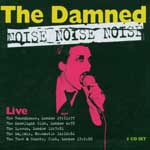 Noise Noise Noise - Live (5xCD, box set, 2006)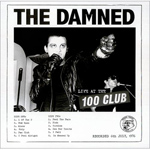 Live At The 100 Club 6/7/76 (LP, 2007)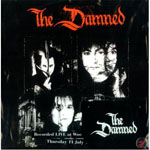 Recorded Live At Woolwich Coronet (LP, 2007)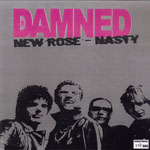 New Rose / Nasty (7", 2007)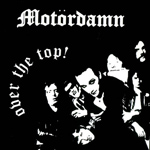 Over The Top! (7", as Motordamn, 2008)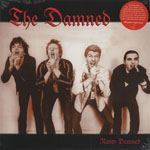 Nasty Damned (LP/CD, 2008)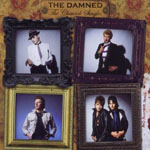 The Chiswick Singles...And Another Thing (CD/2xLP, 2011)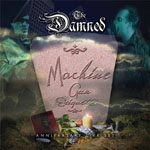 Machine Gun Etiquette Anniversary Live Set (CD+2xDVD, box set, 2011)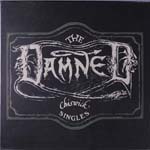 Chiswick Singles (7x7", box set, 2013)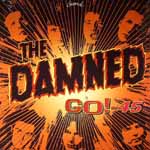 Go! - 45 (LP, 2015)
Promos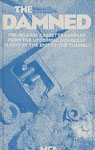 Pre-Release Cassette Sampler (Tape, 1988)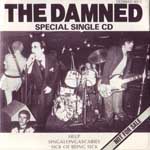 Special Single CD (CDS, 1992)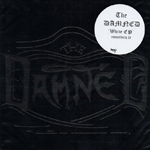 White E.P. (7", 2008)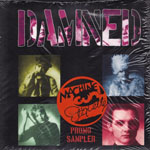 Machine Gun Etiquette Promo Sampler (7", 2009)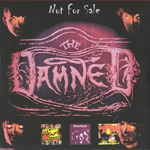 Not For Sale (7", 2011)
Bootlegs - A Very Incomplete List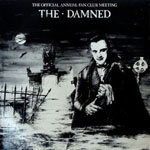 The Official Annual Fan Club Meeting (LP, 1982)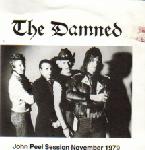 John Peel Session November 1979 (7", 1984)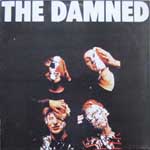 The Damned (LP, 1984)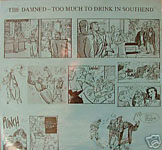 Too Much To Drink In Southend (LP, 1985)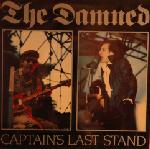 Captain's Last Stand (LP, 1985)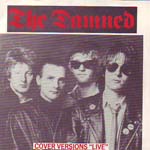 Cover Versions "Live" (7", 1986)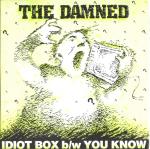 Idiot Box (7", 1986)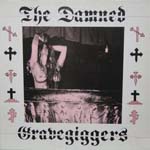 Gravediggers (LP, 1986)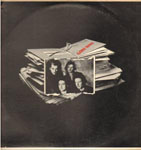 Gone Away (LP, 1986)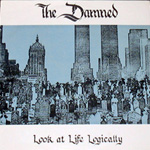 Look At Life Logically (LP, 1987)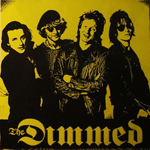 History Of The World Part One (7", flexi, 1988)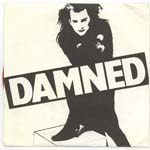 L.A. Woman (7", 1988)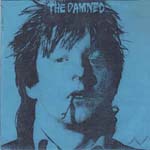 Wipe Out (7", 1988)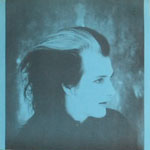 Live In London 1976 (7", 1990)
Dr Jekyll & Mr Hyde (7", 1991)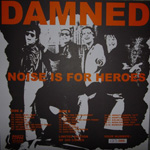 Noise Is For Heroes (LP, 2003)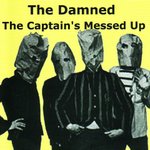 The Captain's Messed Up (CD, 2004)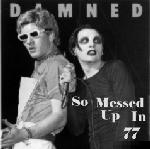 So Messed Up In 77 (LP, 2005)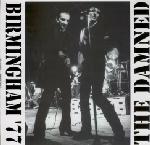 Birmingham '77 (LP, 2005)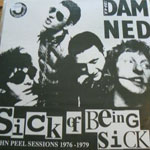 Sick Of Being Sick: John Peel Sessions 1976-1979 (7", 2005)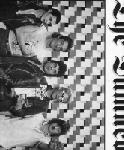 Doom The Damned!!! (LP, 2005)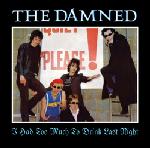 I Had Too Much To Drink Last Night (LP, 2006)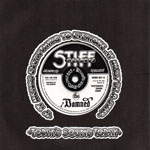 Demos (7", 2007)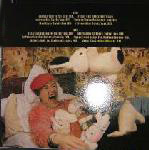 Rare Tracks & Demos Volume Two 80-83 (LP, 2008)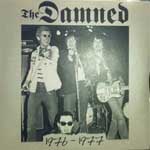 1976-1977 (7", 2011)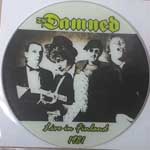 Live In Finland 1981 (7, 2013)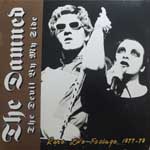 The Devil By My Side: Rare Live Footage 1977-79 (7")
Live At CBGB, New York 1977 (7")
Various Artists
New Wave UK LP 1977 (Vertigo): New Rose
Excerpts From Stiffs Greatest Hits UK 7" 1977 (Stiff): Don't Cry Wolf
Heroes & Cowards Italy LP 1978 (Stiff): Help / New Rose
Hits Greatest Stiffs UK LP 1977 (Stiff): Help
Buy Chiswick Records Holland LP 1980 (Chiswick): White Rabbit
The Last Stiff Compilation Album... ...Until The Next One US LP 1980 (Stiff): Smash It Up
I.R.S. Greatest Hits Vols. 2 & 3 US 2xLP 1981 (IRS): Wait For The Blackout
Wave News - The New Generation Of Music Germany LP 1982 (Intercord): Disco Man
Burning Ambitions (A History Of Punk) UK 2xLP 1982 (Cherry Red): Love Song
Wave News 2 - Independent Smash Hits Germany LP 1982 (Intercord): Billy Bad Breaks

UK/DK - The Original Video Soundtrack UK LP 1983 (Anagram): Ignite
The Return Of The Living Dead US LP/CD 1985 (Enigma): Dead Beat Dance
Pogo A Gogo! UK Tape 1986 (New Musical Express): Stretcher Case Baby
The Chiswick Story UK 2xCD 1992 (Chiswick): Love Song / Smash It Up
Good Clean Fun UK CD 1995 (Chiswick): Smash It Up
The Best Punk Album In The World ... Ever! 2 UK 2xCD 1996 (Circa): Smash It Up

1-2-3-4 Punk & New Wave 1976-1979 UK 5xCD 1999 (Universal): New Rose
Original Soundtrack - Return Of The Living Dead Parts 1 & 2 US CD 1999 (Tartan Music Company): Dead Beat Dance
Live From The Roxy UK CD 1999 (Castle): Smash It Up / Neat Neat Neat
No Thanks! The '70s Punk Rebellion US 4xCD 2003 (Rhino): Neat Neat Neat / New Rose
Sniffin' Glue: The Essential Punk Accessory UK CD 2003 (Castle): New Rose
White Dopes On Punk UK 2xCD 2005 (Castle Music): New Rose / Help
Action Time Vision (A Story Of Independent UK Punk 1976-1979) UK 4xCD 2016 (Cherry Red): New Rose
Silhouettes & Statues (A Gothic Revolution 1978 - 1986) UK 5xCD 2017 (Cherry Red): Dr Jekyll And Mr Hyde
1977: The Year Punk Broke UK 3xCD 2019 (Cherry Red): Neat Neat Neat
__________________________________________________________________________
Links