Formed: Acton, West London, England, UK


| | | |
| --- | --- | --- |
| LEAD VOCALS: | | |
| Dr Strangelove | 1977-1984 | Real name Derek Gibbs |
| | | |
| GUITAR: | | |
| Robert "Sneak" Deacon | 1977-1984 | |
| | | |
| BASS: | | |
| Johnny π r² | 1977-1984 | AKA John McCall aka John Johnson. Also played guitar, occasionally |
| | | |
| DRUMS: | | |
| Danny Heatley | 1977-1983 | AKA Dewdrop. Went on to play in lots of bands, among them: The Exploited, The Men They Couldn't Hang, The Blubbery Hellbellies, Brian James Dripping Lips, Shane MacGowan & The Popes, and The Pogues |
| Jim Kane | 1983-1984 | Ex-The Dark |
| Rat Scabies | | On occasion |
| | | |
| KEYBOARDS: | | |
| Amanda de Grey | 1980 | Definitely played ion first two singles anyway. Also played in The Transmitters |
An obscure band despite patronage from Rat Scabies, who produced most of their records and acted as occasional drummer. Vocalist Derek Gibbs, whom laboured under the stage name Dr Strangelove, was the brains behind the fanzine Sound of the Westway. They gigged heavily for years but never made it out of the third or even fourth division despite being better more interesting than many of their contemporaries.
Their debut single Urbane Gorilla was an excellent, hyper-tense sounding punk blast of some note, and is well worth checking out. Their second single Human Being was much poppier with very prominent keyboards, similar to the kind of stuff put out by Small Wonder Records.
There was a long lapse between this and their third single, Nightmare, a mid-paced punker with plenty of echo. (The band can be seen performing this on the notorious Channel 4 documentary 40 Minutes, which was the programme that completely screwed up the career of Combat 84.) The same year they released another cracking single, Vietnam, and in 1984 released their sole LP, Here Is Todays News....
This from Bored Teenagers: The album cover of Phonogram's 1977 New Wave LP ( featuring The Damned, Dead Boys, Richard Hell, etc) was a photo of Derek Gibbs spitting beer, with John Johnson the bass player lurking in the background wearing a swimming cap.
__________________________________________________________________________
DISCOGRAPHY
Singles & Albums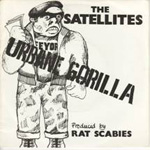 Urbane Gorilla (7", 1980)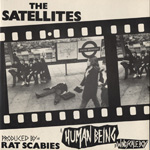 Human Being (7", 1980)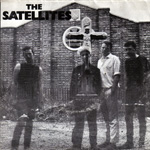 Nightmare (7", 1983)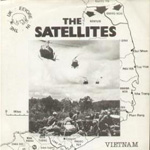 Vietnam (7", 1983)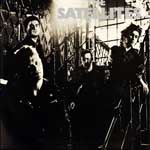 Here Is Todays News.... (LP, 1984)
Various Artists
Viva La Revolution! UK 2xLP 1985 (Cambra): Last Of The Mohicans
Punk Rock Rarities Vol. 2 UK CD 1996 (Anagram): Vietnam / Lucy Is A Prostitute / I Fell In Love With A Lesbian
Oi! It's Masochism Germany LP 1996 (Street Kid's): No Romance
__________________________________________________________________________

Links