Formed: Derby, Derbyshire, England, UK
The new Clash, somebody said, apparently. The new Epileptics, more like. Ho, ho!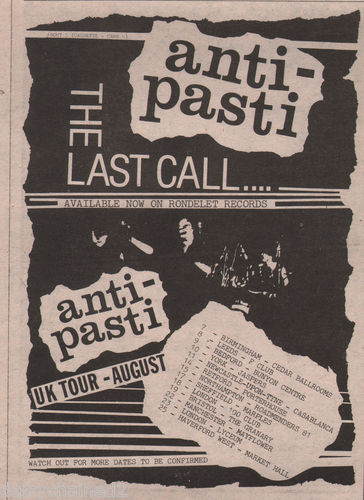 These Derbyshire 3rd-wavers were massively popular between 1980-1982, lagging only slightly behind The Exploited, G.B.H. and Discharge in terms of sales and leather-jacket endorsements. This did not, of course, mean they were a great band, although they were a good one.
They had a few very decent songs: the charming 'No Government' (from their self-released Four Sore Points... EP in 1980), 'Another Dead Soldier' (despite its 'Teenage Kicks' riff) and the powerful 'Six Guns' were their best efforts. The rest was, at best, average, but the group's rudimentary attack - a chainsaw-raw guitar blaze and unpretentious drumming - and fairly catchy material made them a definite cut above the likes of, say, Vice Squad.
What else? Their records came in good sleeves, and their lyrics, although clumsy, were more slightly interesting than most of their peers. Other things in their favour? They had one of the best names for any punk band. One day I shall probably declare it to be better than London Calling.
And there was always something likeable about them, even when they were at their worst. They had honesty. And weirdly, every time I play their records, the more I like them. The Last Call... is steadily becoming one of my favourite LPs.
Their obsession with war was legendary, although they didn't bleat about it half as much as Discharge did. As singer Martin Roper told Punk Lives fanzine in 1982:
"We've always written about things that mean a lot to us at the time. Conscription is a big threat at the moment, so to us it's something well worth writing about. You can see it coming, there are three million or more unemployed and something's eventually got to be done with all those people. We'll be the first to go, kids of our age. All we can do is make people aware of the facts from our songs and hope they'll make their own minds up - or at least realise the dangers."
Their debut EP 'Four Sore Points...' earned some press coverage for a re-working of The Stooges' '1970' ('1980') and a song called 'Two Years Too Late' which they had either stolen from The Epileptics and passed off as their own, or had been given permission to record. Either way, they didn't credit it to The Epileptics. The standout cut was, however, 'No Government', a pretty good song with some amusing lyrics: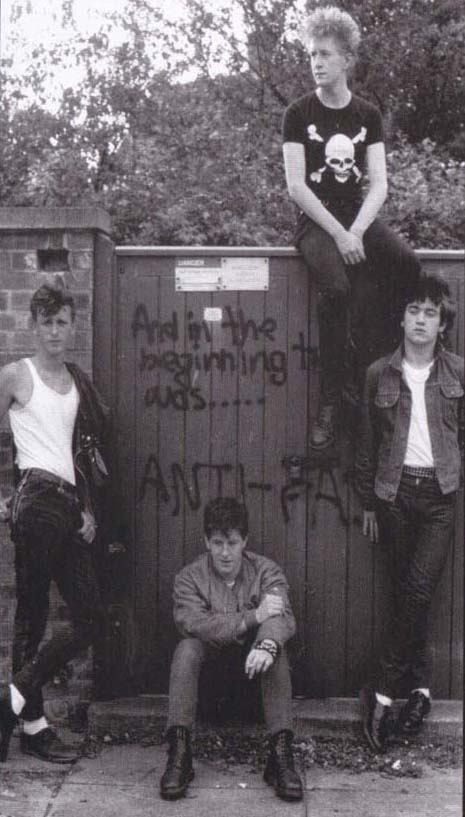 NO GOVERNMENT
You're paying for your majesty
She's having fun
She don't join the army
And she don't get a gun
You're paying for your civvies
Now what are they for?
They never count the killings
Hiroshima '84
Brew your own it's about to ferment
No Maggie Thatcher and No Government
And 'Something New' made a valiant attempt to capture the mind set of young punks playing rock 'n' roll:
SOMETHING NEW
People in the know
Look for something new
When we started out
We didn't know what to do
Should we go around
Saying we're not the same
We're really only in it for personal gain
Musically it doesn't matter what you do
People in the know
Now look out for something new
With something new
It doesn't matter what you play
Lyrically it doesn't matter what you say
Take a little listen to the John Peel show
This week is industrial if you'd like to know
Something's on this evening on the outskirts of town
I think they're worth watching but you just fucking frown
Martin Roper, Punk Lives, 1982: We cover quite a range of subjects, but we're not political in an aggressive sense. We just sing about things that bother us and make us think. The lyrics might not be our strongest point, but it's the ideas behind them that matter most.
Reality Attackl #1, 1981: Now to ANTI PASTI. Currently darlings of hard-core punx (and Bushell) even after their stint on the Apocalypse tour. But in my view, they've got fuck all to do with 'punk'. Sure, they say all the right words i.e. "no government", "another dead soldier" etc, but if all the tunnel-vision punks who follow them would only look at them in a wider context they would see what a sorry charade it all is. "Prime Populist Punk" said Bushell, more like "Puerile Pathetic Pap" I say. They really are one of the worst things on eight legs (along with the wanky Exploy-turds). Lyrics were sacrificed in favour of thumping of the air, and no guitar was audible. Predictably, they include the song ripped off from the Epileptics '2 Years Too Late' and 'I Wanna Be Your Dog'. Admittedly Anti Pasti generate a lot of energy, but it is all too haphazard and directionless to have any effect.
Signing to Rondelet, they released a second single Let Them Free and in August a long-player, The Last Call... Both releases were chocka with ultra-basic, no-production conveyer belt punk, although at they had character and a great guitar sound, with the former chucking a keyboard into the mix.
They toured with The Exploited, Anti-Nowhere League, Chron Gen and other hardcore types on the Apocalypse Tour in 1981. 'The Last Call...' even encroached into the national charts, peaking at 31. Lyrically, they were still in the strange-but-not-very-good camp:
TRUTH AND JUSTICE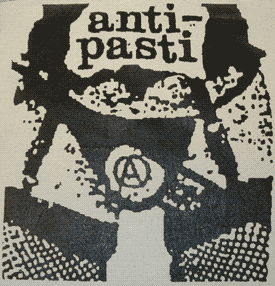 Is that what you call human power?
Is that what you call human rights?
Fear and hatred is that your judgment
Free us all from the night
All they want is truth and justice
All they want is you to care
Free all prisoners that's your statement
Free all prisoners everywhere
Let's not watch them die tomorrow
Let's not watch them die tonight
Fear and hatred is that your judgment
Free us all from the night
Another murder on the tele
Free us all from the night
Fear and hatred is that your judgment
Free us all from the night
1981 was played out with a tour of the United States and another tour in Blighty, and the release of their best record thus far, the Six Guns 7", which was better produced and demonstrated signs of song-writing progression. Unfortunately for them, time was running out.
The poorly received follow-up album Caution In The Wind saw them attempting to move beyond hardcore punk's simple parameters and failing. They may have had the ambition but they still lacked the ability to write genuinely good songs. Two singles were lifted off the record: the second of these (the title track) came out the same week that Martin Roper was fired. Although the rest soldiered on without him for a while, it obviously wasn't the same and they knocked it on the head in early '84.
The Punk Singles Collection catches the band at its strongest, i.e. avoiding the drudgery of album tracks and including a handful of superior cuts: 'Last Train To Nowhere' recalls the rock force of The Professionals.
__________________________________________________________________________
DISCOGRAPHY
Subsequent studio albums: Rise Up (2016)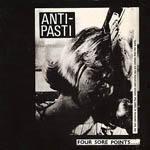 Four Sore Points... (7", 1980)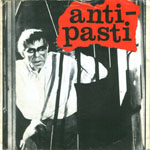 Let Them Free (7", 1981)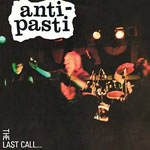 The Last Call... (LP, 1981)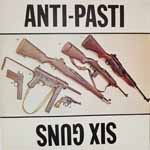 Six Guns (7", 1981)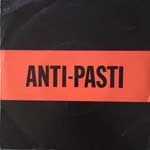 East To The West (7", 1982)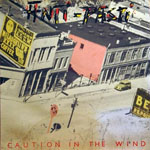 Caution In The Wind (LP, 1982)
Caution In The Wind (7", 1982)
Extraneous Releases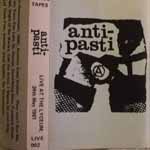 Live At The Lyceum 24th May 1981 (Tape, 1981)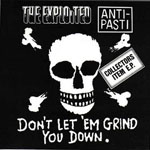 Don't Let Them Grind You Down (7", split with The Exploited, 1981)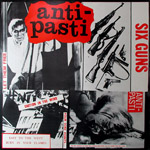 Anti-Pasti (LP, 1983)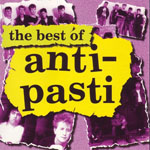 The Best Of Anti-Pasti (CD, 1996)
No Government: The Best Of (CD, 1996)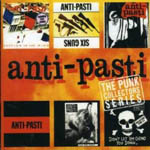 The Punk Singles Collection (CD, 1998)
Various Artists
Back-Stage Pass UK LP 1980 (Supermusic): No Government
The Only Alternative UK LP 1982 (Rondelet): No Government / Let Them Free / Six Guns
Burning Ambitions (A History Of Punk) UK 2xLP 1982 (Cherry Red): No Government
Apocalypse Punk Tour 1981 France CD 1992 (Link): Another Dead Soldier / Two Years Too Late / Wanna Be Your Dog
The Spirit Of 69 - Oi Classics Vol. II Germany LP 1994 (Street Kid's): Let Them Free
Rondelet Records: The Punk Singles Collection UK CD 1995 (Anagram): No Government / Two Years Too Late / Another Dead Soldier / Six Guns / East To The West / Caution In The Wind
UK/DK - The Original Soundtrack UK CD 1995 (Anagram): No Government
God Save The Queen 3xLP 1996 (Dressed To Kill): Another Dead Soldier
__________________________________________________________________________
Links
Wikipedia - Anti-Pasti page

UK82 - Anti-Pasti page
Away From Life Interview With The UK Punk Legend
Sentinel Daily - Kev Dixon interview