Formed: London, England, UK
Note: Special thanks to Steve Metcalfe for a multitude of corrections and some additional info/photos (some of the text is lifted directly from an email he sent me)

The Boys, along with the likes of The Jam, Generation X and X-Ray Spex paved the way for New Wave by having the required attributes of punk (angry-sounding songs, short hair) but infusing their music with pop sensibilities as well and avoiding the rampant nihilism for which the Sex Pistols became infamous and the political posturing of The Clash. Unfortunately The Boys remained unfashionable and nobody bought their records either, which is mystifying.
They have on occasion been described as The Beatles of punk, which seems a fair comparison if you think 'Love Me Do' rather than 'I Am The Walrus'. Certainly, they were purveyors of a superior brand of high-speed guitar pop, with camp Cockney vocals, a tinkling piano and a tendency to keep most songs under three minutes. In addition, the band celebrated Christmas each year as did The Beatles (with their fan club Xmas flexis), but The Boys celebrated in proper punk style by recording abusive yuletide songs as The Yobs. They did not, however, go all Sgt Pepper on us.
They also had a great way with lyrics, as evidenced by:
SICK ON YOU
You wanna know what it's like
Condemned to live with you
It's some kind of suicide
Some phase that I'm through
I ain't sadistic, masochistic
You and me are through
I'm sick to death of everything you do
And if I'm gonna have a puke you bet yer life I'll puke on you
I'm gonna be, gonna be sick on you
I'm gonna be, gonna be sick on you
I'm gonna be, gonna be sick on you
All down your face, your dress, your legs and your shoes...
Sick on you
Give it to me babe
Give it to me babe
Give it to me babe
It's been six weeks and that's six weeks too long
You thought we were Romeo and Juliet
You couldn't have been more wrong
So pack your rags in to your bags
Get back where you belong
I'm sure they miss you, it's really quite a shame
I hear Skid Row's just never been the same
Part 1 (1976-1978)
The Boys evolved out of the Hollywood Brats - an amazing glam band whose 1974 album 'Grown Up Wrong' pretty much invented UK punk before the Pistols had even trodden on a stage - and the legendary London SS.
After Matt Dangerfield left London SS in 1975 he hooked up with Casino Steel & Andrew Matheson from the Hollywood Brats to form a new band. They were joined by Honest John Plain (Dangerfield's flatmate and old Art School buddy), Wayne Manor (also ex Hollywood Brats) and Geir Waade (an old school friend of Steel's and later of Wreckless Eric.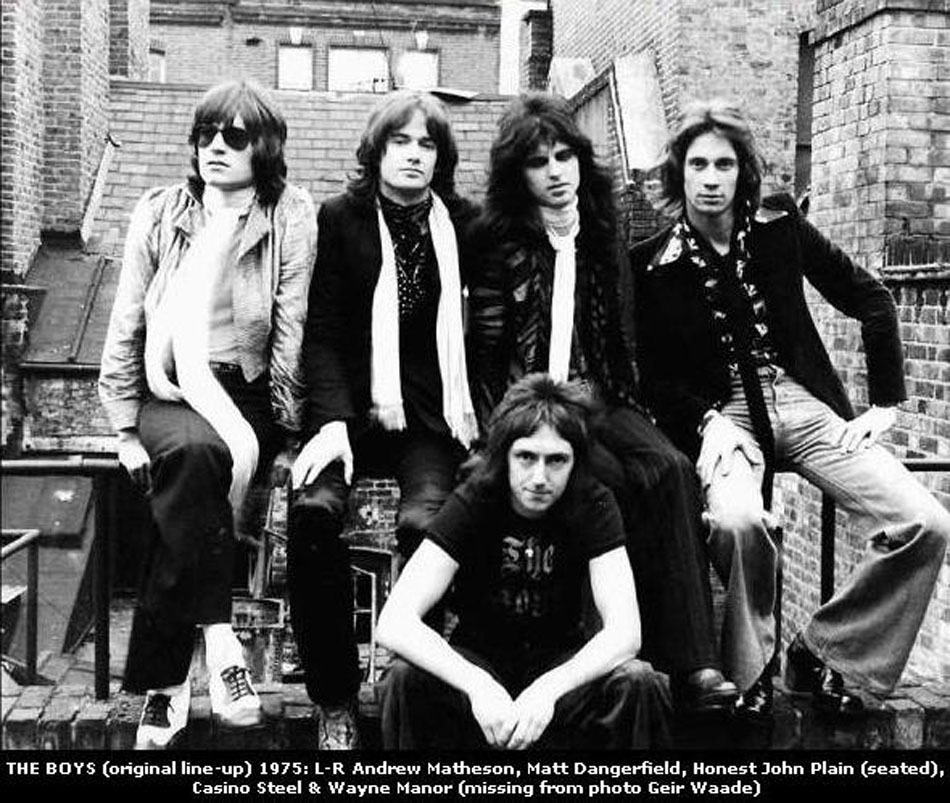 So, we had:
Andrew Matheson (ex-Hollywood Brats) - vocals
Matt Dangerfield - guitar, vocals
Honest John Plain - guitar, vocals
Casino Steel (ex-Hollywood Brats) - keyboards, vocals
Wayne Manor (ex-Hollywood Brats) - bass
Geir Waade - drums
This is how Matheson on his Facebook page described his meeting with Dangerfield:
Hail Sir Matt, Laird of Dangerfield Hall
What can you say about Matt Dangerfield that hasn't already been snarled behind his departing back? Well according to the Hollywood Brats biography "Sick On You", here's what my diary says about him from way back in '75-'76…..but no, wait.
Let me take you down 'cause I'm going to, Warrington Crescent.
To set the scene Casino and I had only just scraped ourselves off the sidewalk following the demise of the Brats. Our collective soul was cracked and leaking heart-brake fluid.
One Saturday night in London Street, Paddington, the two of us were moping around,
drinking Long Life lager and watching "Match of the Day" on telly, when a tentative but insistent knock came on the door two flights below. We tried to ignore it but it became less tentative and more insistent so, reluctantly, Cas got off the couch and looked out the window. On the street below were two young hippy types (all hair and flare) staring beseechingly up and waving. Soft hearted Cas looked at them kindly for a moment and then shouted "Fuck off", closed the curtains and came back to the Arsenal-Leeds match.
Off they apparently did fuck.
Annoyingly though, they repeated the process the next night. Well, we had to deal with it so Cas went down, had a chat and, gadzooks, invited them in. They turned out to be two coves by the name of Mick Jones and Tony James. They apparently quite liked the Brats and told tales of some haven, some oasis, some mecca for convivial Brat types that convened in Maida Vale. Yeah, right.
Next day, bored stiff, Cas and I got out our London A-Z and located this mysterious outpost of Empire called "Maida Vale". It was right over there, where it had always been. We checked our schedules and, noting that we had nothing pressing for the next five years or so, brushed our teeth, hit the street, leapt a tube turnstile and duly arrived at our destination: 47 Warrington Crescent, Maida Vale.
What a sight our peepers did spy. Spacious, subterranean pad, with coal scuttle studio, pool table, more good-looking babes than was strictly necessary, various lurking musicians making with the furtive sidelong glances, including a nervous, blonde, fake-singer fellow and a black chap who looked like, in the event of a funk catastrophe, he could immediately step into Kool & the Gang.
Mick [Jones] and Tony [James] were there too. We all shook paws, downed lagers, went into the studio, plugged in and had a bash. It was mind-shreddingly awful.
Anyway, this is what it says about Matt in "Sick On You"."
Later, back at the Paddington ranch, Casino and I had a word and we both agreed the prize pig at the fair was the guy called Matt. Stick a blue ribbon on this boy's rump we decided. He was quiet, well let me rephrase that, he was reserved and cool. He wasn't all that quiet. He had suggestions but he was the consummate gentleman when it came to voicing them.

And he could play, which put him in the top 3% of the chaps in the room. Much more importantly Matt looked good. The biggest mystery of all was how this guy had avoided our net all these years. Had he shown up at any Hollywood Brats audition he would have been in before he even stuck a plug in an amp."
And there you have it. And we were right.
Whatever the case Matt is a rarity: A pivotal figure back then and still relevant today. I'm reliably informed that his songs, on the much-anticipated new Boys album, are top drawer. A gentleman of the old school and still my pal.
Ladies & ladies, I salute Matt Dangerfield
Matheson left to return to Canada Christmas 1975 with Waade & Manor leaving shortly afterwards. Honest John Plain worked as foreman in a T-shirt factory where he met Duncan 'Kid' Reid & Jack Black, who had been at school together, and they completed The Boys line up on bass and drums respectively:
Matt Dangerfield - guitar, vocals
Honest John Plain - guitar, vocals
Casino Steel - keyboards, vocals
Duncan 'Kid' Reid - bass, vocals
Jack Black - drums
Jack Black was also in Tribute To Lemmings with Reid. It was a school band they formed when they were 14 with a guy called Bruce Vigar, who wrote the songs. They were also at school with Jim Penfold & Neil Aplin who formed a later school band called Matinee Idols. The Boys were the first professional band that Jack Black & Kid Reid were in.
Matheson didn't last long in the new band, which emerged blinking into the cold light of day in Autumn 1976 as a quintet, and made their live debut that September at the Hope 'N' Anchor in Islington. Unusually, in a genre jam-packed with hopeless shouters, four out of the five boys in The Boys sang lead vocals, with Dangerfield and Reid the most prominent (Reid with 15 lead vocals out of 50 Boys songs across the four original albums, whereas Matt Dangerfield sang 28). Although Jack didn't sing in The Boys he did sing in The Yobs (lead vocals on 'Ballad Of The Warrington' & "C.H.R.I.S.T.M.A.S." as well as many chants on the choruses). He also voiced the Stadium announcer talk-over on 'Cast Of Thousands' from Alternative Chartbusters.

Cas didn't sing many lead vocals ("Almost Persuaded" and "Schoolgirls" with Matt) but his high harmonies on the first three Boys albums were a massive part of the Boys sound. Cas & Matt worked out and sung almost all the layered harmonies on the first three albums. (Click here for a link to deluxe CD reissues of the first two LPs, and also a list of who snag what.) The vast majority of their songs were written by Steel/Dangerfield & Plain.
In early '77 they could be seen supporting such luminaries as Generation X, The Damned and The Maniacs, and in January they signed to NEMS. Despite being the only punk band in the UK to have signed an album deal, it was a move they lived to regret. (Polydor came to sing The Boys two weeks later but not being able to get the band out of their contract with NEMS, signed their second choice... The Jam!)
Their first single came out that April and was the mid-paced rock 'n' roller I Don't Care, which they subsequently re-recorded at a much greater velocity for The Boys, and a tour supporting John Cale followed.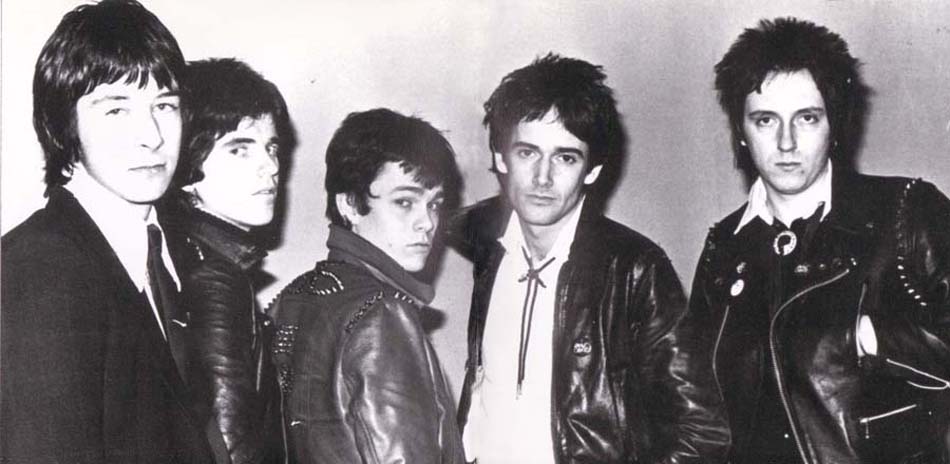 Single #2 was July 1977's classic First Time, a beautifully simple song which astonishingly failed to chart.
Their first album crept out in August, and did little business, though it should be pointed out that it was released shortly after Elvis died and so the pressing plant simply stopped pressing their album to churn out Elvis discs! Occupying similar terrain to the Ramones, The Lurkers and The Undertones. the LP is a classic piece of second division punk, with 'Sick On You', 'Cop Cars', 'Living In The City' being prime punk tunes, and 'First Time' and 'Kiss Like A Nun' being formidable love songs with funny lyrics.
Alternative Chartbusters was glossier than the debut (Dangerfield produced both), released to similarly uninspiring sales in 1978, boasted 14 more gems, name checking Johnny Rotten, Paul Weller and the Ramones along the way. Their third single, Brickfield Nights, was taken from the album and is generally considered to be their finest moment.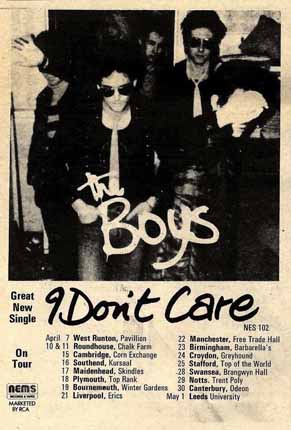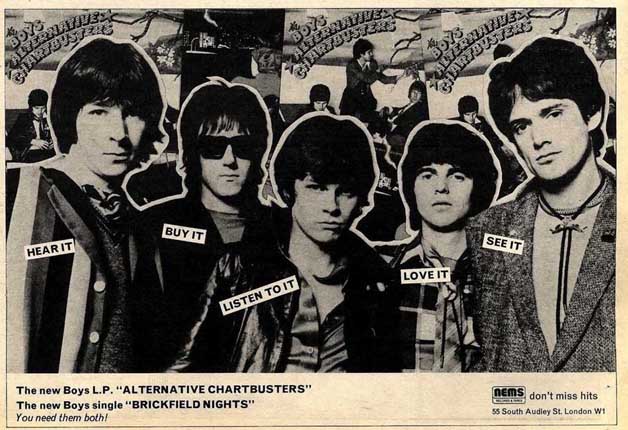 Part 2 (1978 - 1982 & Thereafter)
A new album, provisionally entitled Junk, was recorded in mid-1978, but arguments with NEMS over studio bills led to the band's enforced hiatus as they began shopping round for a new label.
Much of 1978 and 1979 was spent pursuing extracurricular activities, including recording as their lewd alter egos, The Yobs. Members of The Boys had also teamed up with members of The Lurkers as The Rowdies (a.k.a. Cockney N Western), issuing a single in 1978, while Dangerfield and Steel made an album with Scandinavian porno star Christina X, released in Europe by Wrist Records.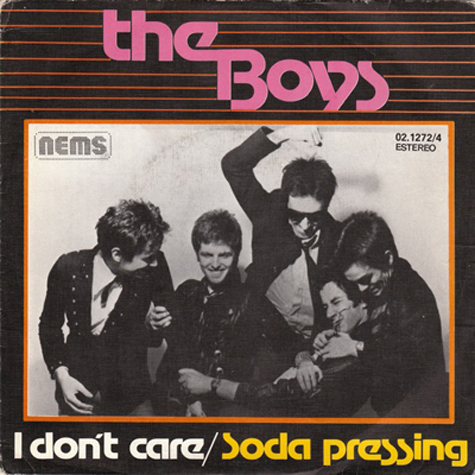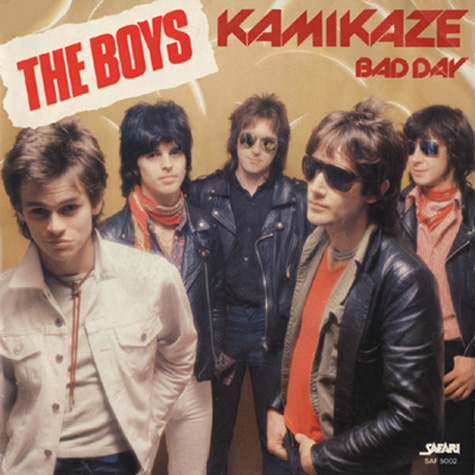 F

ABOVE: Spanish 'I Don't Care' and the French 'Kamikaze'
In 1979 Plain became a fifth member of The Lurkers, and in 1980 he recorded an album with Pete Stride.
Signing to Safari (then home to Toyah and Wayne County) they got back to the day job with November 1979's To Hell With The Boys (Hell being the name of the Norwegian town where it was recorded). It continued in the same vein as the first two albums and incorporated a wider range of instruments (harmonica, saxophone, tubular bells) but lacked the zip and appeal of their earlier records. It did however feature the amusing single, Kamikaze, and came with a free 16-page songbook. There are actually two versions of this record: the one released by Safari in 1979 and the one that formed half of the To Hell With The Boys - The Original Mix / Odds N Sods twofer issued just over two years later.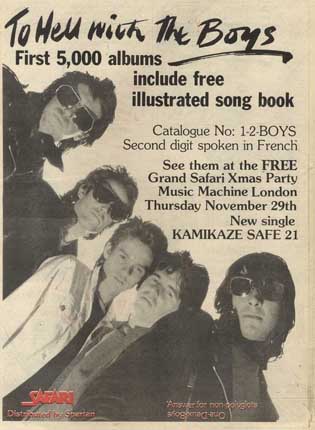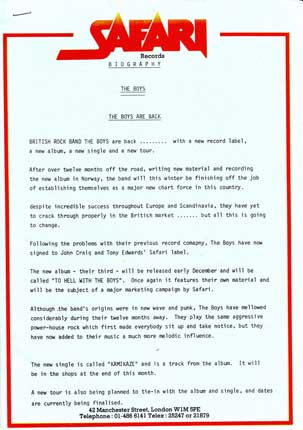 Steve Metcalfe: "The Boys had gone to Trondheim , Norway in 1979 to record their third album with producer Bjorn Nessjoe. Apart from being a different mix to the album subsequently released by Safari, "The Original Mix", at Nessjoe's insistence sees Matt Dangerfield singing all the lead vocals but one – Honest John Plain sings 'Kamikaze'. However, Dangerfield, not being 100% happy with the Nessjoe mix and wanting 'To Hell...' to sound more like their previous two albums, persuaded Safari to pay for The Boys to go back into the studio in London to remix the album and used the opportunity to let Kid Reid lay down lead vocals on two of the songs: Honest John Plain's 'Terminal Love' and Dangerfield's own 'Rue Morgue'. The version of 'Terminal Love' with Reid's lead vocal appeared on the UK release of 'To Hell With The Boys' whilst Dangerfield's original lead vocal on 'Terminal Love' features on the compilations The Very Best Of the Boys and The Boys Punk Rock Anthology".
Following a tour in 1980 with the Ramones, and the release of a second single from the album (You'd Better Move On), Steel wanted to spend more time at home, in Norway, so he decided he'd better move on himself. And he did, leaving the band a four piece.
In 1980, the band reconvened to release their last really good 45, the catchy Weekend. Momentum, sadly, had run completely dry by the time of the boringly average Boys Only, which contained a grand total of no good songs. In March 1981 it was announced that Reid had temporarily left the band and that on the forthcoming tour the band would feature ex-Lurkers vocalist Howard Wall and ex-Chelsea drummer Chris Bashford.
Post-Boys, Steel played in several bands and made a handful of solo records, Dangerfield opted for The Mirrors and The Management, neither of whom were good enough to escape utter, abject obscurity, although the former issued an album and a single on Aura. John Plain's career was more illustrious, forming The Dirty Strangers with Keith Richards and Ron Wood, followed by The Crybabys, The Slobs and Ian Hunter's Dirty Laundry.
The band has reformed sporadically over the years, issuing a new album, Power Cut with Die Toten Hosen's Campino on vocals on all songs except for two tracks ('Little White Lifeline' & 'Independent Girl', on which Matt Dangerfield sung lead vocals on as he did on the originals). They also performed (and continue to perform) at nostalgia fests.
The group reformed for a one-off CD single, Svengerland, for Captain Oi! in 2002, after which Reid left to form Duncan Reid and the Big Heads (self-described purveyors of "unique, effortlessly entertaining, melodic brand of harmony laden pop punk", and they're not wrong: in fact, Reid still sounds the same and he still writes very catchy songs.)
A new CD followed in 2014 (Punk Rock Menopause) and they still record (occasionally) as The Yobs.
__________________________________________________________________________
DISCOGRAPHY
Subsequent studio albums: Punk Rock Menopause (2014) plus numerous ones as The Yobs.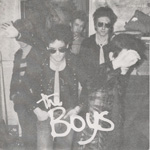 I Don't Care (7", 1977)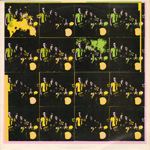 The Boys (LP, 1977)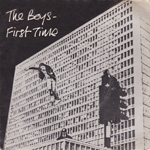 First Time (7", 1977)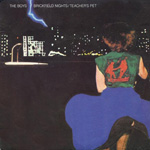 Brickfield Nights (7", 1978)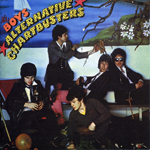 Alternative Chartbusters (LP, 1978)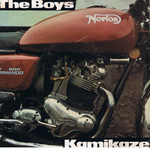 Kamikaze (7", 1979)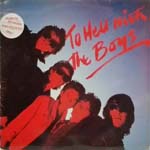 To Hell With The Boys (LP, 1979)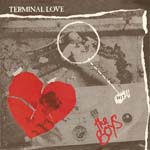 Terminal Love (7", 1979)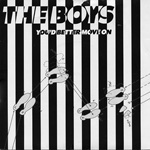 You Better Move On (7", 1980)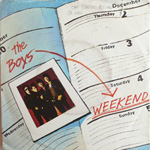 Weekend (7", 1980)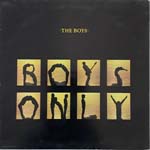 Boys Only
(LP, 1981)
Let It Rain (7", 1981)
Extraneous Releases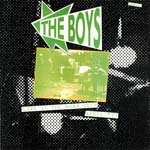 Live At The Roxy Club April '77 (LP/CD, 1990)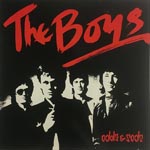 Odds & Sods (LP/CD, 1990)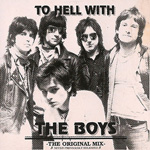 To Hell With The Boys - The Original Mix (CD, 1990)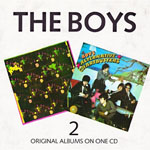 The Boys/Alternative Chartbusters (CD, twofer, 1991)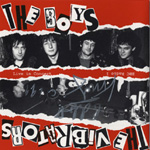 BBC Radio 1 Live In Concert (CD, split with The Vibrators, 1993)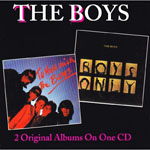 To Hell With The Boys/Boys Only (CD, twofer, 1994)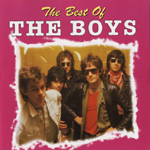 The Best Of The Boys (CD, 1995)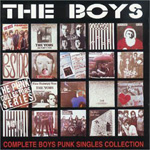 The Complete Boys Punk Singles Collection (CD, 1996)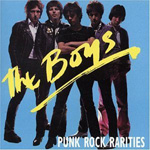 Punk Rock Rarities (CD, 1999)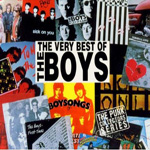 The Very Best Of The Boys (CD, 1999)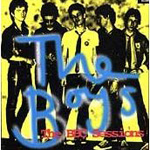 The BBC Sessions (CD, 1999)
The Peel Sessions (LP, 1999)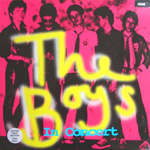 In Concert (LP, 1999)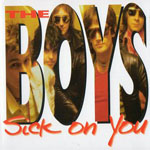 Sick On You (CD, 1999)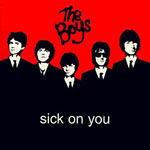 Sick On You (7", 1999)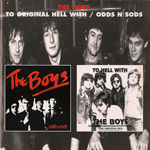 To Hell With The Boys - The Original Mix / Odds N Sods (CD, twofer, 2000)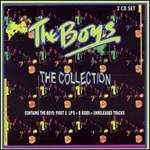 The Collection (2xCD, 2003)
The Complete Punk Singles Collection (LP, 2004)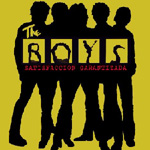 Satisfaccion Garantizada (CD, 2004)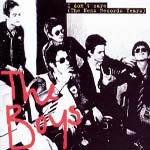 I Don't Care (The Nems Records Years) (2xCD, 2004)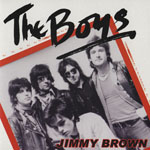 Jimmy Brown (7", 2008)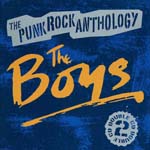 The Punk Rock Anthology (2xCD, 2008)
Various Artists
Punk Collection Italy LP 1977 (RCA Victor): I Don't Care

English Waves! Italy LP 1978 (RCA Victor): First Time
Teenage Party (Jem Import Sampler No. 7) US LP 1978 (Jem): Brickfield Nights
20 Of Another Kind UK LP 1979 (Polydor): The First Time [sic]
The Best Of 20 Of Another Kind! UK 2xLP 1989 (Castle): The First Time [sic]
1-2-3-4 Punk & New Wave 1976-1979 UK 5xCD 1999 (Universal): First Time
Live From The Roxy UK CD 1999 (Castle): Living In The City / Sabre Dance / Sick On You
25th Anniversary Commemorative Album Of Safari Records UK CD 2002 (Safari): Terminal Love / You Better Move On
No Thanks! The '70s Punk Rebellion US 4xCD 2003 (Rhino): First Time
Harmony In My Head: UK Power Pop & New Wave 1977-81 UK 3xCD Box Set 2018 (Cherry Red): First Time (Alternative Version)
__________________________________________________________________________

Links
The Boys - Official Homepage
Punk 77 - Typically great stuff here
You Tube: No Money (Live January 1980)
You Tube: Living In The City (Live January 1980)
You Tube: Brickfield Nights (Promo Video)
You Tube: Weekend (Promo Video)
You Tube: Sway (Promo Video)
You Tube: See Ya Later (Old Grey Whistle Test)
You Tube: You Better Move On (Musik Laden)
Wolverine Records - The Boy's current label