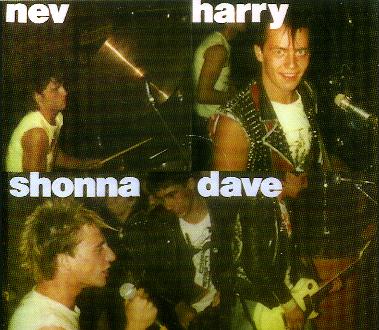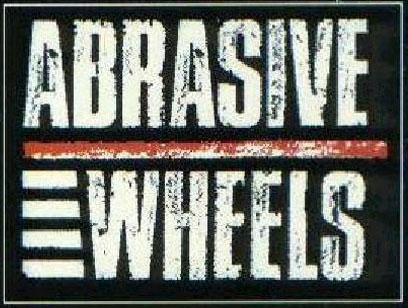 Formed: Leeds, England, Yorkshire, UK
"FUCK ALL THESE FRETBOARD WIZARDS, WE WERE ABOUT SOMETHING MUCH PURER AND TO THE POINT. PUNK ROCK BASCIALLY" - Shonna
These hardcore merchants from Leeds were amongst the most popular and musically adept of the UK82 bands, lagging not far behind Vice Squad and Anti-Pasti in terms of record sales. Like those bands, though, popularity didn't breed longevity, and their attempts to expand their repertoire killed them off. From 1981-1984, though, they were a great band, arguably the best on Riot City, and that does include Vice Squad and The Varukers. OK, that isn't saying much, admittedly, but they had a heck of lot more going for them than losers like The Ejected.
Their Riot City recordings offer ramalama anti-system/rebellion lyrics, blazing roughed-up barre-chords, indecipherable shouted vocals, fairly basic production values, and great songs. They then moved to Clay and went "pop". 1984's Banner Of Hope 7" owed a lot to The Alarm. On their ambitious sophomore album Black Leather Girl (1984) they wanted to do something other than simply shout 'n' blare, but found their fans were not ready to let them.
ABOVE: From Punk Lives. Click to enlarge.
They reactivated in the early noughties and continue to gig and record sporadically with a vastly altered line-up, following up a CD EP (Nothing To Prove, 2006) with a download-only single (Maybe Tomorrow, 2007) and a new album (Skum: When The Punks Go Marching In Volume , 2009).
ORIGINAL LINEUP (1977-81):
Shonna - vocals
Dave Ryan - guitar
Dave Hawkridge - bass
Mark Holmes - drums
CLASSIC LINEUP (1981-84):
Shonna - vocals
Dave Ryan - guitar
Harry - bass
Nev - drums
OTHER MEMBERS AT VARIOUS TIMES:
Eden Townsley - guitar, vocals
Steve Popplewell - guitar, vocals
Chris Bertram - bass, vocals
Steve 'Skruff' Owen - drums, vocals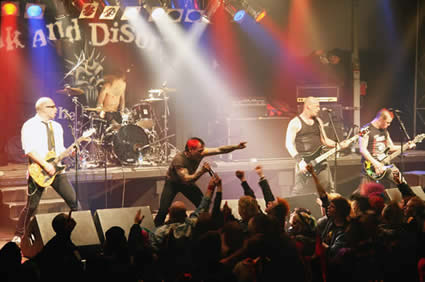 DISCOGRAPHY
Singles / Albums



ABW EP (7", 1981)
Vicious Circle EP
(7", 1982)
Burn 'Em Down
(7", 1982)
When The Punks Go Marching In!
(LP, 1982)
Jailhouse Rock
(7", 1983)
Banner Of Hope
(7", 1983)
Black Leather Girl
(LP, 1984)
The Prisoner
(7"/12", 1984)

Extraneous Releases

Captured Live
(Tape, 1983)
The Punk Singles Collection
(LP/CD, 1995)
The Riot City Years 1981-1982
(CD, 2003)
Various Artists
Punk And Disorderly UK LP 1982 (Abstract Sounds): The Army Song
Riotous Assembly UK LP 1982 (Riot City): Criminal Youth
Punk And Disorderly - Further Charges UK LP 1982 (Anagram): Vicious Circle
Punk And Disorderly III - The Final Solution UK LP 1983 (Anagram): Burn 'Em Down
Life's A Riot...With Riot City Records: A History, 1980-84 UK LP 1985 (Riot City): Vicious Circle / Burn Em Down
Viva La Revolution UK 2xLP 1985 (Cambra Sound): Sonic Omen
Seeds IV: Punk UK LP 1987 (Cherry Red): The Army Song
Maggie, Maggie, Maggie - Out! Out! Out! UK LP 1987 (Anagram): Burn 'Em Down
Driven To Death UK LP 1990 (Clay): Sonic Omen / Nineteen / Law Of The Jungle / Black Leather Girl
Riot City Records- Punk Singles Collection UK CD 1993 (Anagram): The Army Song / Vicious Circle / Burn 'Em Down
Riot City Records- Punk Singles Collection Volume 2 UK CD 1995 (Anagram): Voice Of Youth / Juvenile / Urban Rebel
Shoulder To Shoulder - Oi! 'N' Punkrock Classics Vol 3 LP 1990s (Street Kids): The Army Song
Links
Abrasive.com - Official web presence