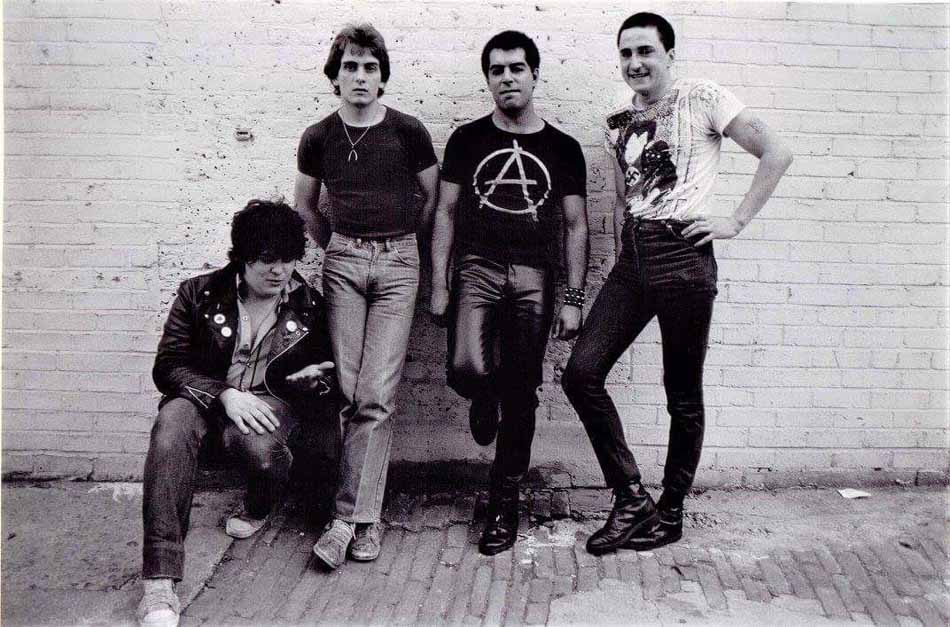 Formed: London, England, UK
These guys from Islington, London were one of those numerous bands which bridged the gap between the primeval 1977 sound and the nastier strains of hardcore. The Dark were similar-sounding to The Wall, another band with whom they shared a highly political outlook and a baffling unfashionableness [is that a word?]. Although a bit po-faced, The Dark invested their songs with incipient melody and interesting guitar motifs, and thoughtfully avoided the mindless rage typical of the time, addressing typical concerns (machismo, war, boredom) with subtlety and intelligence. They were an excellent band which deserves to be better known.
They formed in late 1978 as a quartet comprising John Flannagan (vocals), Billy O'Neil (guitar), Phil Langham (bass) and Jim Kane (drums). This original lineup played just two gigs, the first supporting The Gentry, and recorded a demo in order to get a record deal. In early 1979 the group was expanded to a quintet when a chap who called himself Andy Riff joined on guitar.
Riff had played in The Rottin Klitz, a totally obscure and unrecorded punk band. They played a grand total of eight gigs between July and October 1978, five of them with Menace as headliners and alongside such notables as Raped, UK Subs, Acme Sewage Co, Transmitters and Eater. The Klitz lineup consisted of Candy and Billy Bollocks (vocals), Riff (guitar), Slats (bass) and Kit (drums). The demise of the Klitz in late '78 overlapped with the formation of Riff and Kit's next band Suspects, which managed played just four gigs, the first (in February 1979) with support from The Dark and T-X-1, two supporting The Wall, and their final one (in September 1979) as headliners at Clerkenwell Youth Club, Islington, on a triple bill featuring Effect and Vomits. The rest of The Suspects were Little Johnny (vocals) and Riff's brother Little Bob (bass). Riff actually joined The Dark before he officially left The Suspects.
ABOVE: (Left) The only photo of the Rottin Klitz; (Right): Little Bob and Johnny in The Suspects
ABOVE: Riff and Little Johnny in The Suspects; and Little Bob on bass.
This five-man lineup of The Dark made its debut at the Pegasus in Green Lanes on 1st March '79, supporting Secret Seven. They gigged throughout 1979, topping the bill on several occasions but also supporting Vermillion And The Aces, Ruts, Menace, The Vibrators, and future labelmates Cuddly Toys.
ABOVE: Two photos of The Dark's first lineup, both taken in 1978.
In May 1979 The Dark entered Bray Studio to record it's debut single, My Friends / John Wayne, which was produced by Steve Tannett and Noel Martin of Menace and released on Fresh. (Martin was also employed as the group's manager at this point.) The single offered two sides of basic and mundane catchy punk, with 'John Wayne' (which had originally written by Riff for The Suspects) the standout.
Andy Riff: Noel got someone down to hear and that was Fresh Records. We rehearsed at The Mitre every Sunday. The guy from Fresh turned up and he says "Can you play me your set?" and we played the set, and I thought , right okay, and he goes. "There's definitely a single there, and we want 'My friends' but the B-Side I ain't sure about, it's between two. One was 'French Toys', and it was crap. The demo was crap, the longest version you'll ever hear, the lead guitar was just going on and on and I thought, "Nah, can't have that!". He said "I'm interested in 'John Wayne'. I said all right. If you have a vote, he says, then you'll have to take it on the chin , Riff, cause I know what you're like, you're going to cause murders".
Flannagan and O'Neil both left after this release, the former to join Blast Furnace & The Heatwaves, so Langham assumed vocal duties as well as playing bass, and Don Perdicou (ex-The Limit) stepped in on lead guitar. Next up was Hawaii Five-O / Don't Look Down, which paired a pointless and uninspired version of the TV show theme (although it was a live favourite at the time) with an unmemorable and overlong ditty about something or other. This single was produced by Matt Dangerfield of The Boys, whose accepted payment for the job was a crate of lager. The lineup remained stable for the third single, Einstein's Brain (1981), an anti-nuclear blast which demonstrated that improved playing and better production was turning the group into genuine contenders.
ABOVE: (Left): Andy Riff and Jim Kane, with roadies Bill and Tony in the background. (Right:) The Dark in 1980 during the recording of 'Hawaii Five-O'.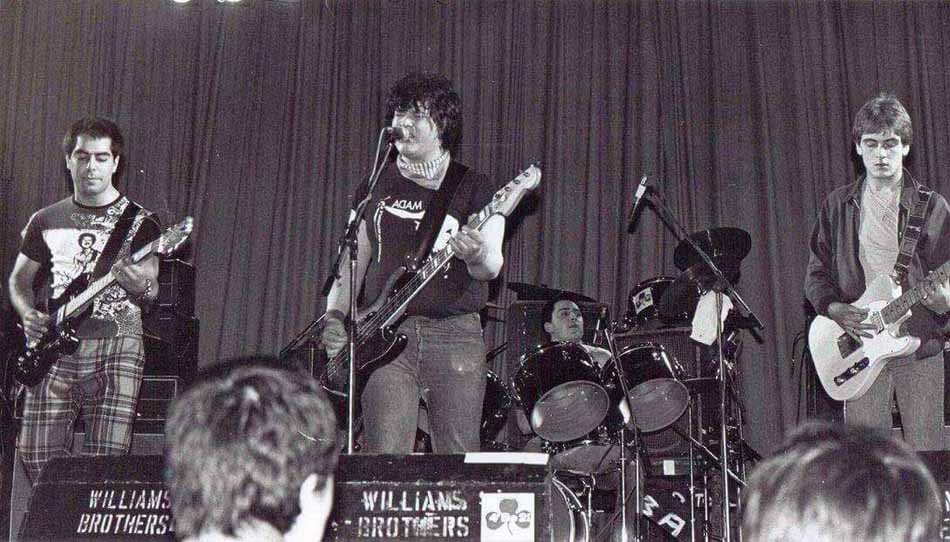 ABOVE: (Left): At The Lyceum, London in 1980 supporting the 4 Be 2s. L-R: Riff, Langham, Kane, Perdicou.
Perdicou left after this single and was replaced by Jim Bryson, formerly of Demon Preacher, who also played a bit of synthesiser. The blazing On The Wires (1981) was not quite as memorable as 'Einstein's Brain' but still excellent, with interesting lyrics and production (by Sean Purcell and Tony Baggett, formerly of Raped and currently in labelmates Cuddly Toys). The reverb-heavy sound and fast pace placed it as close to the UK82 scene as the band ever really got, although as usual sales were unfairly low, and it even failed to register in the Indie Charts. (Even the last two singles had only scraped into those charts.)
Andy Riff: I don't think there's a bigger, faster intro than 'On The Wires'. I mean I played that and the geezer goes "You can't play that in one". I said: "I'm gonna record that in one, mate". Three chords, fast! played it in one take. And he looked at me like that and he said "that is super speed riff". Everywhere I go people call me The Machine. It's like changing gears on a bike.
ABOVE (Left): Andy Riff / (Right:) At the 100 Club in 1982
Their sole studio LP, Chemical Warfare came out in April 1982, and deserves a lot more credit than nearly all the hardcore albums it found itself lumped in with. The mostly mid-speed music invites comparisons to Chelsea and the UK Subs, although outside of Langham's expressive vocals it wasn't especially distinguished, it was well-produced and lively. Highlights included an improved version of the flipside to their first single (re-titled 'The Ballad Of John Wayne') and the excellent 'All This And More', which gave Langham (or "Fatty Langham" as he was referred to be others in the band) an opportunity to demonstrate that he was a pretty good singer. The only low point is 'The Pleasure Is Pain', written and sung by Bryson, which is just sort of wank.
A final single extracted from the LP, The Masque (1982) was a Gothier affair, and because I never cared for deathrock I would describe it as their weakest single, but many consider it to be their best. It was in fact a re-working of a song called 'Frankenstein' which Bryson had played whilst in Demon Preacher, but even the glowing reviews that single achieved couldn't save him from ejected from the band that May. Kane, meanwhile, had left the band in October '81 (after the LP had been recorded and prior to its release), with Razzle (ex-Demon Preacher) taking over. Kane went on to join The Satellites.
Andy Riff: It was originally called 'Frankenstein' and it was a song by Demon Preacher song, it was by Bryson and it was so slow, and I said it's shit. Phil said, what about if we speed it up a bit?"
The eight song The Living End captures the band - Langham, Riff, Razzle and Charlie Casey (bass, ex-Menace) - in concert in June '82 at the 100 Club. with this revised line-up. It is one of those rarities: a live album worth buying. Contrary to popular belief, this was not actually the band's last ever show: they played one more gig at the Klub Foot in August, supporting The Lurkers. And then it was over.
Aftermath
After the split, Riff joined a band called Dance macabre and Langham set up Anagram, one of the country's most important punk labels. Langham also played with !Action Pact! and worked as a producer. Razzle joined Hanoi Rocks, but he died in 1984 after accepting a lift from a drugged up and drunken Vince Neil of Mötley Crüe, and the car crashed. More tragedy followed with the death of Langham in 1988, and Bryson died in 2002, after having played with UK Subs, the Pogues and Chelsea.
Andy Riff, who is still with us, formed the V2's in 1986, with Paul Blittz (vocals), Andy DeGray (guitar), Julian Dean (bass) and Patrice Panace (drums). Below are two photos of this short-lived band.
__________________________________________________________________________
DISCOGRAPHY
Singles & Albums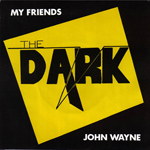 My Friends / John Wayne (7", 1979)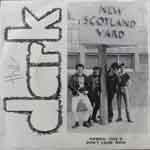 Hawaii Five-O / Don't Look Down (7", 1980)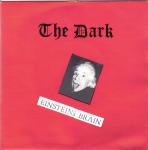 Einstein's Brain (7", 1981)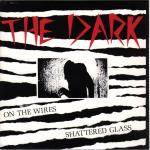 On The Wires (7", 1981)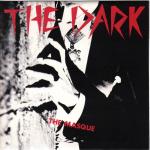 The Masque (7", 1982)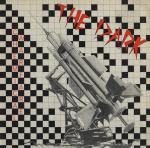 Chemical Warfare (LP, 1982)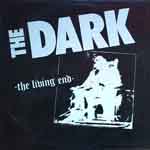 The Living End (LP, 1982)
Extraneous Releases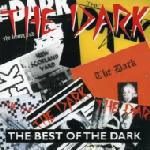 The Best Of The Dark (CD, 1995)

Various Artists
A Fresh Selection UK LP 1981 (Fresh): Hawaii Five-O
Punk And Disorderly - Further Charges UK LP 1982 (Anagram): The Masque
The Spirit Of 69 - Oi Classics Vol. II Germany LP 1994 (Street Kid's): My Friends
Fresh Records - The Punk Singles Collection UK CD 1994 (Anagram): My Friends / John Wayne / Hawaii Five O / Einstein's Brain / On The Wires / The Masque
__________________________________________________________________________
Links
Andy Riff Socratus Facebook Page
Islington Gazette - He attacked me with a jug... so we split': Andy Riff fondly recalls life in Islington band The Dark